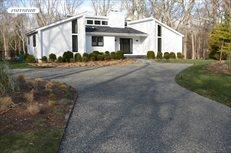 $1,795,000
| Address | Unit | Neighborhood | Price | Beds | Baths | Rooms | Sq. Ft. | Style |
| --- | --- | --- | --- | --- | --- | --- | --- | --- |
| Quogue | | Quogue | $4,800,000 | 5 | 3 | | 2,796 | Beach House |
| 197 Skimhampton Road | | Amagansett | $4,750,000 | 6 | 6.5 | | 5,289 | Traditional |
| 219 Marine Blvd | | Amagansett | $4,750,000 | 4 | 3 | | 2,000 | Contemporary |
| East Hampton | | East Hampton | $4,675,000 | 5 | 6 | | 4,000 | Traditional |
| 7 Judson Lane | | East Hampton | $4,500,000 | 5 | 6 | | 4,500 | House |
| 3 Mill Path | | Bridgehampton | $3,500,000 | 4 | 5.5 | | 5,786 | House |
| 120 Highview Drive | | Sag Harbor | $1,725,000 | 4 | 5.5 | | 7,300 | Tuscan |
| 2 Timberline Road | | East Hampton | $999,000 | 4 | 3 | | 3,000 | Post Modern |
| 12 Shetland Court | | East Hampton | $950,000 | 3 | 3.5 | | 2,400 | Condo / Co-op |
| 8 Sulky Circle | | East Hampton | $910,000 | 3 | 2 | | 2,000 | Contemporary |
| 156 Springy Banks | | East Hampton | $750,000 | 4 | 3 | | 1,800 | Contemporary |
| 258 Pantigo Road | | East Hampton | $675,000 | 3 | 2 | | 1,200 | Condo / Co-op |
| 12 Bridle Run | | East Hampton | $675,000 | 2 | 3 | | 1,400 | Condo / Co-op |
| 12 Shetland Court | | East Hampton | | | | | 2,000 | House |
| 23 Long Hill | | East Hampton | | | | | 3,000 | House |
About Fabio
With more than 20 years in real estate, Fabio is an expert in selling, listing and renting properties in the Hamptons. Fabio began his successful real estate career in the early 1980's in the fast paced Manhattan marketplace, working with Halstead where he fulfilled the needs of many major celebrities. Fabio has had a successful 16-year run as a top producing Vice President for the Corcoran Group and the former Allan Schneider and Associates. Fabio's expertise and knowledge of the Hamptons extends from Montauk to Westhampton. He not only is a specialist in "South of the Highway" properties but in all areas. Fabio Velez is a well known agent in the local community. His large network of contacts assist in making him the go to agent for residential sales, commercial sales and rentals. He is always someone who is "in the know" about new properties coming on the market and his uncanny strength is in market data.
Fabio's talent lies in matching a customer to the house that fits their criteria perfectly. When working with a client to market their property for sale he provides a full service effort.
An East Hampton resident for over 20 years, Fabio enjoys all the East End has to offer. When he is not finding his customer the perfect house, Fabio is an avid tennis player, and a member of the East Hampton Indoor Tennis Club on Daniel's Lane. He also enjoys running, biking, horseback riding, cooking for family and friends, and spending time with Lancer his German Short Haired Pointer.
Press Mentions
January 28, 2013
Exciting Commercial Real Estate Listings in the Hamptons

Read All Press Mentions
Awards
2012 Multi-Million Dollar Club

2013 Multi-Million Dollar Club
Memberships & Clubs
East Hampton Tennis Club
Green Hollow Tennis Club