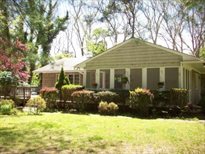 $11,000
$7,000
| Address | Unit | Neighborhood | Price | Beds | Baths | Rooms | Sq. Ft. | Style |
| --- | --- | --- | --- | --- | --- | --- | --- | --- |
| 486 Three Mile Harbor Road | | East Hampton | $650,000 | 4 | 2 | | 2,000 | Saltbox |
| 36 Woodbine Drive | | East Hampton | $599,000 | 4 | 3 | | 1,500 | Cape |
| 14 Boxwood Street | | East Hampton | $762,000 | 3 | 1.5 | | 1,800 | Ranch |
| 23 Miller Lane West | | East Hampton | $740,000 | 2 | 2 | | 1,200 | Cottage |
| 3 Buffalo Path | | East Hampton | $540,000 | 3 | 2 | | 1,300 | Cottage |
About Jo
Originally from Iowa, Jo Carney has lived in many parts of the country, from New York to Los Angeles, before settling permanently in the Hamptons. Prior to getting married and having a family, she worked in professional theatre and traveled the U.S. with her own jazz show group.
Jo's years of public life have instilled in her a natural ease and flair for dealing with people. The "seize the moment" ability that worked for her in show business has worked equally well throughout her highly successful real estate career. During her 17 years in the business, Jo has seen many changes in East Hampton's real estate market and property values, plus understands the intricate zoning and environmental considerations that are unique to the area.
This is a marketplace like no other in the country, and sometimes it takes a while for newcomers to realize that, stresses Jo, whose previous experience as a real estate agent lies in Des Moines, an MLS (Multiple Listing) area where the volume of sales were primary residences, allowing her to understand differing perspectives. "I can see where a client is coming from when he tries to relate what he knows from, say, Omaha, Nebraska to East Hampton. However, we have an international market out here. Our clientele covers the spectrum, from investment savvy corporate icons to those who buy and sell on pure whimsy or according to astrological charts."
This diversity is Jo's primary reason for loving real estate so much. A devout community member and mother who has raised her family in the Hamptons, she knows the schools, golf courses, art galleries, restaurants, theatres and more. She's hiked trails of the northwest woods, kayaked the waters and inlets, worked with The Group for the South Fork, a local environmental agency, and with Hospice. She is also a published poet committed to her creative writing workshop.
Jo's son, Chris Carney, won national recognition for initiating Soldier Ride, a cross country bike ride from Montauk to Los Angeles of 4,200 miles. It's a ride he's done to raise money and awareness for wounded vets from current conflicts. Both Jo and Chris were honored by an invitation to the White House, and a personal commendation by President Bush, for their work on behalf of our wounded vets.
Press Mentions
June 15, 2012
Top Five Hamptons Homes Under 800K

Read All Press Mentions