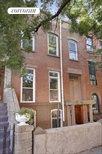 $1,850,000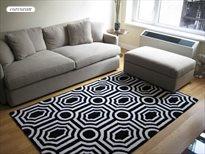 $1,100,000
| Address | Unit | Neighborhood | Price | Beds | Baths | Rooms | Sq. Ft. | Type |
| --- | --- | --- | --- | --- | --- | --- | --- | --- |
| 416 WASHINGTON ST | 2I | Tribeca | $3,535,000 | 3 | 3 | 5.5 | 1,912 | Condo |
| 27 LEONARD ST | 5 FL | Tribeca | $1,850,000 | Studio | 1 | | 1,651 | Condo |
| 548 Hudson Street | | West Village | $1,800,000 | | | | | Townhouse |
| 409 2nd Street | | Park Slope | $1,675,000 | 3 | 2 | | 3,060 | Townhouse |
| 20 East 17th Street | 3 | Flatiron | $1,575,000 | 3 | 2 | 5 | 2,125 | Condo |
| 130 East 12th Street | 3A | Greenwich Village | $1,465,000 | 2 | 2 | 5 | 1,686 | Condo |
| 175 West 12th Street | 2J | Greenwich Village | $1,305,000 | 1 | 1 | 3 | 750 | Condo |
| 201 Ocean Avenue | | Lefferts Gardens | $1,300,000 | 4 | 3 | 10 | 2,852 | House |
| 252 Seventh Avenue | PHL | Chelsea | $1,275,000 | 2 | 2 | 6 | 1,510 | Condo |
| 16 East 17th Street | 5 FL | Flatiron | $1,050,000 | 2 | 1 | 4 | 2,000 | Co-op |
| 284 Lafayette Street | 5A | Soho/Nolita | $999,000 | 3 | 3 | 5 | 2,400 | Co-op |
| 284 Lafayette Street | 2D | Soho/Nolita | $999,000 | 3 | 2 | 5 | 2,921 | Co-op |
| 252 Seventh Ave | | Chelsea | $950,000 | 1 | 1 | | | Townhouse |
| 303 MERCER ST | A106 | Greenwich Village | $949,000 | 1 | 2 | 4 | 1,150 | Co-op |
| 235 Bainbridge Street | | Bedford-Stuyvesant | $915,000 | | | | | Townhouse |
| 2 CORNELIA ST | 902 | Greenwich Village | $870,000 | 2 | 2 | 4.5 | 1,276 | Condo |
| 533 West 162nd Street | | Washington Heights | $849,000 | 11 | 3 | 13 | | Townhouse |
| 356 West 23rd Street | GC | Chelsea | $765,000 | 1 | 1 | 3.5 | 810 | Co-op |
| 545 Washington Avenue | 207 | Clinton Hill | $750,000 | 2 | 2 | 5 | 1,114 | Condo |
| 401 Hicks Street | B4E | Cobble Hill | $737,500 | 2 | 2 | 4 | 950 | Condo |
| 307 East 12th Street | 2B | East Village | $717,500 | 2 | 2 | 5 | 1,150 | Co-op |
| 205 Halsey Street | | Bedford-Stuyvesant | $640,000 | 2 | 2 | | | Townhouse |
| 402 Decatur Street | | Bedford-Stuyvesant | $630,000 | 3 | 3 | | 3,750 | Townhouse |
| 148 West 23rd Street | 8-9K | Chelsea | $615,000 | 2 | 1.5 | 4 | | Co-op |
| 321 West 13th #5A | | Upper West Side | $589,000 | 1 | 1 | | | |
| 2 Horatio Street | 4S | West Village | $565,000 | 1 | 1 | 3 | 950 | Co-op |
| 64 West 15th Street | PH6E | Flatiron | $565,000 | 2 | 1 | | 1,350 | Co-op |
| 15 Charles Street | 10C | Greenwich Village | $550,000 | 1 | 1 | 4 | 820 | Condo |
| 303 East 8th Street | 1R | East Village | $550,000 | Studio | 1 | 1 | 1,000 | Co-op |
| 170 Second Avenue | 4E | East Village | $518,000 | 1 | 1 | 3 | 800 | Co-op |
| 200 RECTOR PLACE | 24N | Battery Park City | $510,000 | 1 | 1 | 3 | 650 | Condo |
| 70 East 10th Street | 11L | Greenwich Village | $495,000 | 2 | 2 | 4.5 | 1,450 | Co-op |
| 78 Bedford | | Greenwich Village | $495,000 | 2 | 1 | | | Townhouse |
| 16 Pilling Street | | Brooklyn | $485,000 | 5 | 2.5 | 10 | | Townhouse |
| 140 Seventh Avenue | 5R | Chelsea | $470,000 | Studio | 1 | 2.5 | 580 | Condo |
| 87 East 2nd Street | 4A | East Village | $469,000 | 2 | 1 | 4 | 950 | Co-op |
| 23 East 10th Street | 1103 | Greenwich Village | $451,000 | 1 | 1 | 3 | 525 | Co-op |
| 33 FIFTH AVE | 3B | Greenwich Village | $415,000 | 1 | 1 | 3 | 800 | Co-op |
| 201 West 16th Street | 5B | Chelsea | $400,000 | 1 | 1 | 3 | 800 | Co-op |
| 1057 CLAY AVE | | Bronx | $400,000 | 13 | 3 | 13 | | Townhouse |
| 2 Horatio Street | 16R | West Village | $360,000 | 1 | 1 | 3 | 900 | Co-op |
| 140 Cabrini Boulevard | | Washington Heights | $345,000 | 1 | 1 | | | |
| 140 Seventh Avenue | | Chelsea | $345,000 | Studio | 1 | | 600 | Condo |
| 219 West 80th Street | | Upper West Side | $305,000 | 2 | 2 | | | Townhouse |
| 219 West 80th Street | | Upper West Side | $305,000 | 2 | 2 | | | Townhouse |
| 205 Third Avenue | 12L | Gramercy | $305,000 | 1 | 1 | 3.5 | 865 | Co-op |
| 356 West 23rd Street | GC | Chelsea | $285,000 | 1 | 1 | 3.5 | 810 | Co-op |
| 321 East 43rd Street | 714 | Midtown East | $285,000 | 1 | 1 | 3.5 | | Co-op |
| 300 West 23rd #6G | | Chelsea | $270,000 | 1 | 1 | | | |
| 300 Rector Place | | Battery Park City | $239,000 | 1 | 1 | | | |
| 200 Rector | | Battery Park City | $239,000 | 1 | 1 | | | |
| 211 Thompson Street | 5J | Greenwich Village | $225,000 | Studio | 1 | 2 | 430 | Co-op |
| 604 Riverside Drive | 6DE | Hamilton Heights | $220,000 | 4 | 2.5 | | 1,800 | Co-op |
| 356 West 23rd Street | 1B | Chelsea | $215,000 | Studio | 2 | 5 | 1,000 | Co-op |
| 301 East 22nd Street | 3B | Gramercy | $200,000 | Studio | 1 | 2 | | Co-op |
| 305 West 18th Street | 3B | Chelsea | $195,000 | 1 | 1 | | 600 | Condo |
| 159 Madison Ave | | Murray Hill | $195,000 | Studio | 1 | | | |
| 7 Park Avenue | 15E | Murray Hill | $117,500 | Studio | 1 | | 500 | Co-op |
| 1641 Metropolitan Avenue | 6D | Bronx | $115,000 | 1 | 1 | 3 | 700 | Condo |
| 200 West 20th Street | 1012 | Chelsea | $95,000 | Studio | 1 | 2 | 550 | Co-op |
| 101 West 12th Street | 18R | Greenwich Village | $80,000 | Studio | 1 | 2.5 | 600 | Co-op |
| 115 East 9th Street | 5K | Greenwich Village | $71,000 | Studio | 1 | 2 | 400 | Co-op |
| 101 West 12th Street | 9E | Greenwich Village | $65,000 | Studio | 1 | 2 | 400 | Co-op |
| 604 Riverside Drive | 1B | Hamilton Heights | $58,000 | 1 | 1 | | 500 | Co-op |
| 252 West 17th Street | | Chelsea | | 1 | 2 | | | Townhouse |
| 159 Madison | | Murray Hill | | 1 | 1 | 3 | 800 | Co-op |
| 350 East 62nd | | Upper East Side | | Studio | 1 | 2 | 450 | Condo |
| 2 Horatio Street | | West Village | | 2 | 2 | 5 | 1,350 | Co-op |
| 159 Madison Avenue | | Murray Hill | | 1 | 1 | 3 | 800 | Co-op |
| 211 Thompson Street | | Greenwich Village | | Studio | 1 | 2 | 450 | Co-op |
| 350 East 62nd | | Upper East Side | | Studio | 1 | 2 | 500 | Condo |
| 220 Riverside Blvd. | | Upper West Side | | 2 | 2 | 5 | 1,500 | Condo |
| 60 West 13th Street | | Greenwich Village | | 2 | 2 | 5 | 1,300 | Condo |
| 230 West End Avenue | | Upper West Side | | 1 | 1 | 3 | 700 | Co-op |
| 205 Halsey | | Brooklyn | | | | | | Townhouse |
| 325 Fifth, Apt. 8D | | Flatiron | | 1 | 1 | | | Condo |
| 325 West 21st Apt. 9-10 | | Chelsea | | 2 | 1 | 4 | | Co-op |
| 200 East End Avenue, Apt. 14H | | Upper East Side | | 2 | 1 | 4 | | Co-op |
| 230 West End Avenue, Apt. 14E | | Upper West Side | | 1 | 1 | | 725 | Co-op |
| 18 West 70th Street, Apt. 3D | | Upper West Side | | 2 | 2 | 4 | 1,000 | Co-op |
| 303 Mercer Street, Apt. A106 | | Greenwich Village | | 1 | 2 | | 1,150 | Co-op |
| 77 Bleecker Street, Apt. 705 | | Greenwich Village | | 1 | 1 | | 875 | Co-op |
| Address | Unit | Neighborhood | Price | Beds | Baths | Rooms | Sq. Ft. | Type |
| --- | --- | --- | --- | --- | --- | --- | --- | --- |
| 240 EAST HOUSTON ST | 3B | East Village | $5,625 | 2.5 | 2 | 5 | 1,373 | Condo |
| 175 West 12th Street | 2H | Greenwich Village | $3,950 | 1 | 1 | 3.5 | 850 | Condo |
| 78 BEDFORD ST | 3B | West Village | $3,900 | 2 | 1 | 4 | 700 | Condo |
| 499 Vanderbilt Avenue | 6A | Clinton Hill | $3,600 | 2 | 2 | 4 | 1,361 | Rental Building |
| 499 Vanderbilt Avenue | 7A | Clinton Hill | $3,500 | 2 | 2 | 4 | 1,270 | Rental Building |
| 486 Jefferson Avenue | #1 | Bedford-Stuyvesant | $3,400 | 4 | 2 | 7 | 2,800 | Rental Building |
| 15 Charles Street | 2H | Greenwich Village | $3,350 | 1 | 1 | 3.5 | 714 | Condo |
| 100 Jane Street | 7C | West Village | $3,300 | 1 | 1 | 3 | 750 | Rental Building |
| 325 Fifth Avenue | 11F | Flatiron | $3,300 | 1 | 1 | 3 | 688 | Condo |
| 530 West 148th Street | GRNDUPLEX | Hamilton Heights | $3,250 | 2 | 1.5 | 6 | 1,700 | Rental Building |
| 325 Fifth Avenue | 11F | Flatiron | $3,250 | 1 | 1 | 3 | 688 | Condo |
| 325 Fifth Avenue | 11F | Flatiron | $3,200 | 1 | 1 | 3 | 688 | Condo |
| 325 Fifth Avenue | 11F | Flatiron | $3,100 | 1 | 1 | 3 | 688 | Condo |
| 499 Vanderbilt Avenue | 5B | Clinton Hill | $2,950 | 2 | 2 | 4 | 969 | Rental Building |
| 15 Charles Street | 2H | Greenwich Village | $2,800 | 1 | 1 | 3.5 | 714 | Condo |
| 15 Charles Street | 2H | Greenwich Village | $2,750 | 1 | 1 | 3.5 | 714 | Condo |
| 2076 Fifth Avenue | B | Harlem | $2,700 | 2 | 1 | 4 | 1,200 | Condo |
| 39 East 12th Street | | Greenwich Village | $2,500 | Studio | 1 | 2 | 600 | Co-op |
| 499 Vanderbilt Avenue | 1A | Clinton Hill | $2,500 | 2 | 1.5 | | 863 | Rental Building |
| 499 Vanderbilt Avenue | 4A | Clinton Hill | $2,250 | 1 | 1 | 3 | 584 | Rental Building |
| 61 Horatio Street | 4B | West Village | $2,250 | 1 | 1 | 3 | 550 | Co-op |
| 548 Hudson Street | 3 | West Village | $2,200 | 1 | 1 | 3 | 800 | Rental Building |
| 499 Vanderbilt Avenue | 3A | Clinton Hill | $2,200 | 1 | 1 | 3 | 584 | Rental Building |
| 548 Hudson Street | 4 | West Village | $2,150 | 2 | 1 | 4 | 900 | Rental Building |
| 159 Madison Avenue | | Flatiron | $2,150 | 1 | 1 | 4 | 750 | Co-op |
| 122 Ashland Place | 7B | Downtown Brooklyn | $2,100 | 2 | 2 | 4.5 | 1,090 | Co-op |
| 499 Vanderbilt Avenue | 2A | Clinton Hill | $2,100 | 1 | 1 | 3 | 584 | Rental Building |
| 530 West 148th Street | 3 | Hamilton Heights | $2,100 | 2 | 1 | 4 | 1,200 | Rental Building |
| 455 CHAUNCEY ST | 4 | Bedford-Stuyvesant | $2,000 | 3 | 2 | 5 | 850 | Rental Building |
| 455 CHAUNCEY ST | 3 | Bedford-Stuyvesant | $2,000 | 3 | 2 | 5 | | Rental Building |
| 321 East 43rd Street | 714 | Midtown East | $1,900 | 1 | 1 | 3.5 | | Co-op |
| 140 Seventh Avenue | 5R | Chelsea | $1,900 | Studio | 1 | 2.5 | 580 | Condo |
| 420 64th Street | PH2 | Bay Ridge | $1,800 | 1 | 1 | 4 | 720 | Condo |
| 499 Vanderbilt Avenue | 4C | Clinton Hill | $1,700 | Studio | 1 | 1 | 497 | Rental Building |
| 499 Vanderbilt Avenue | 2C | Clinton Hill | $1,700 | Studio | 1 | 1 | 497 | Rental Building |
| 499 Vanderbilt Avenue | 3C | Clinton Hill | $1,700 | Studio | 1 | 1 | 497 | Rental Building |
| 214 Riverside Drive | 401 | Upper West Side | $1,700 | Studio | 1 | 2 | | Co-op |
| 2036 Madison Avenue | 1 | Harlem | $1,600 | 1 | 1 | 2 | 800 | Rental Building |
| 2036 Madison Avenue | 2 | Harlem | $1,400 | 1 | 1 | 4 | 800 | Rental Building |
| 2036 Madison Avenue | 3 | Harlem | $1,400 | 1 | 1 | 3 | 800 | Rental Building |
| 263 Ninth Avenue | 2A | Chelsea | | 1 | 2 | 3.5 | 1,264 | Condo |
| 325 Fifth Avenue, Apt. 18E | | Flatiron | | 1 | 1 | | | Rental Building |
About Deirdre
For native New Yorker Deirdre Poe-Sanders the real estate business is more than a profession, it's a way of life. From her early career in the late 80's at Banana Kelly Community Improvement Association, to HPD's Office of Development, to the Corcoran Group in the mid 90's, it was clear that she was chartered on a course that was consumed with real estate. And why not, Deirdre and her husband Fred been landlords since the early 90's when they picked up their first brownstone in Clinton Hill, Brooklyn.
The Clinton Hill brownstone led to several acquisitions of both commercial and mixed use properties in both Bedford Stuyvesant and Clinton Hill including Sanders Studios a film studio and event space that even houses a brewery!
When first propositioned by her husband as a dare to take on residential real estate, she took it as a joke, sort of. She began her career in the Greenwich Village office of the Corcoran Group and was officially smitten. She would remain there for over 15 years and still holds the many friends she met in that office near and dear to her heart. A need for change, led Deirdre to the Brooklyn Heights office of the Corcoran Group. After all, she had lived in Brooklyn for several years, and found that each year of her career she was doing more and more business in the borough.
With her sites set on conquering Brooklyn and her extensive Manhattan experience, she knew that she was up for the challenge. With all that is going on in Brooklyn these days, it seemed to be a move that had to be made. "Brooklyn has it's own unique identity, each neighborhood unlocks a world that is so completely different than Manhattan."
When Deirdre is not consumed in the profession she adores, she is hanging out with her husband Fred, her son Evan, her daughter Eliza, and the baby of the family, her boxer puppy Swagger. An avid reader, fitness and yoga enthusiast, and aspiring cook, (who knew, Deirdre brings incredible energy and focus to every client or seller who is fortunate enough to work with her. "If you love what you do, the rest is easy!" Let her assist you in finding the perfect new home, or selling your current home.
Press Mentions
June 21, 2013
Harlem's Sugar Hill Stretches Its Borders

April 28, 2013
The Hunt: A Roll-Up-His-Sleeves Buyer

July 25, 2011
Hitting Below Average

Read All Press Mentions
Memberships & Clubs
Prospect Park Alliance
NY Residential Specialist
Museum of Natural History