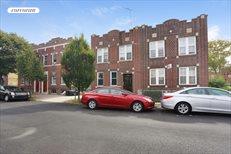 $1,200,000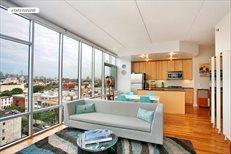 $899,000
| Address | Unit | Neighborhood | Price | Beds | Baths | Rooms | Sq. Ft. | Type |
| --- | --- | --- | --- | --- | --- | --- | --- | --- |
| 49 Irving Place | | Clinton Hill | $2,299,000 | 4 | 4 | 12 | | Townhouse |
| 336 10th Street | | Park Slope | $2,240,000 | | | | | Townhouse |
| 117 Wyckoff Street | | Boerum Hill | $1,750,000 | 7 | 4 | 14 | | Townhouse |
| 56 South 3rd Street | 2A | Williamsburg | $1,650,000 | 3 | 2 | 6 | 1,661 | Condo |
| 2 Northside Piers | 25L | Williamsburg | $1,500,000 | 2 | 2 | 5 | 1,120 | Condo |
| 233 Pacific Street | 2C | Boerum Hill | $1,385,000 | 3 | 2 | 6 | 1,562 | Condo |
| 94 Prospect Place | 1 | Park Slope | $1,035,000 | 2 | 2 | 4 | 1,555 | Condo |
| 46 Butler Street | LL | Boerum Hill | $970,000 | 3 | 2 | 5 | | Condo |
| 46 Butler Street | PARLOR | Boerum Hill | $916,000 | 3 | 2 | 4 | 1,150 | Condo |
| 301 East 78th Street | 7D | Upper East Side | $740,000 | 1 | 1 | 3.5 | 900 | Co-op |
| 181 Clermont Avenue | 311 | Fort Greene | $692,000 | 2 | 2 | 5 | 1,072 | Condo |
| 476 Sterling Place | 202 | Crown Heights | $690,000 | 2 | 1 | 4 | 993 | Condo |
| 69-71 South Oxford Street | 1C | Fort Greene | $675,000 | 2.5 | 1.5 | 4 | 1,053 | Condo |
| 181 Clermont Avenue | 606 | Fort Greene | $658,000 | 2 | 2 | 6 | 1,014 | Condo |
| 301 East 78th Street | 7D | Upper East Side | $650,000 | 1 | 1 | 3.5 | 900 | Co-op |
| 813 8th Avenue | 4R | Park Slope | $650,000 | 2 | 1 | 5 | | Co-op |
| 569 Carroll Street | | Park Slope | $645,000 | 1.5 | 1 | 3 | 760 | Condo |
| 181 Clermont Avenue | 201 | Fort Greene | $625,000 | 2 | 2 | 5 | 1,105 | Condo |
| 545 Washington Avenue | 506 | Clinton Hill | $615,000 | 2 | 2 | 5 | 1,143 | Condo |
| 681 Union Street | D | Park Slope | $615,000 | 2 | 1 | 4 | | Co-op |
| 303 Beverley Road | 11C | Kensington | $605,000 | 2 | 1.5 | 5 | | Co-op |
| 545 Washington Avenue | 704 | Clinton Hill | $602,000 | 2 | 2 | 5 | 1,014 | Condo |
| 166 Huntington Street | B | Carroll Gardens | $597,500 | 2 | 2 | 4 | 1,000 | Co-op |
| 46 Butler Street | 301 | Boerum Hill | $575,000 | 2 | 1 | 3 | 1,035 | Condo |
| 226 16th Street | 3 | Park Slope | $555,000 | 2 | 2 | 4 | 859 | Condo |
| 226 16th Street | 4 | Park Slope | $500,000 | 2 | 2 | 4 | 859 | Condo |
| 181 Clermont Avenue | 102 | Fort Greene | $479,000 | 1 | 1 | 3 | 863 | Condo |
| 255 Eastern Parkway | B8 | Prospect Heights | $475,000 | 2 | 1 | 4 | 900 | Condo |
| 251 7th Street | 4A | Park Slope | $475,000 | 1 | 1 | 3 | 683 | Condo |
| 181 Clermont Avenue | 410 | Fort Greene | $440,000 | 1 | 1 | 2 | 713 | Condo |
| 181 Clermont Avenue | 406 | Fort Greene | $435,000 | 1 | 1 | 3 | 713 | Condo |
| 181 Clermont Avenue | 404 | Fort Greene | $427,500 | 1 | 1 | 2 | 751 | Condo |
| 185 Hall Street | 1006 | Clinton Hill | $385,000 | 2 | 1.5 | 5 | | Co-op |
| 846 President Street | 5F | Park Slope | $385,000 | 1 | 1 | 3 | | Co-op |
| 2 South End Avenue | 7F | Battery Park City | $380,000 | 1 | 1 | 3 | 632 | Condo |
| 303 Beverley Road | 3B | Kensington | $325,000 | 1 | 1 | 3 | | Co-op |
| 40 Tehama Street | 2E | Kensington | $325,000 | 1 | 1 | 3 | | Co-op |
| 361 Clinton Avenue | 3A | Clinton Hill | $322,000 | 1 | 1 | 3 | | Co-op |
| 40 Tehama Street | 1C | Kensington | $315,000 | 2 | 1 | 5 | | Co-op |
| 101 Lafayette Avenue | 10E | Fort Greene | $270,000 | Studio | 1 | 1 | 450 | Co-op |
| Address | Unit | Neighborhood | Price | Beds | Baths | Rooms | Sq. Ft. | Type |
| --- | --- | --- | --- | --- | --- | --- | --- | --- |
| 82 Sterling Place | 1 | Park Slope | $5,700 | 1.5 | 1.5 | 4.5 | | Rental Building |
| 336 10th Street | 1 | Park Slope | $5,500 | 1.5 | 2.5 | 5 | | Rental Building |
| 100 Luquer Street | 11A | Carroll Gardens | $5,100 | 2 | 2 | 4 | 1,079 | Rental Building |
| 145 Sixth Avenue | 6E | Soho/Nolita | | 1 | 1 | 3 | | Condo |
| 58 Strong Place | 2I | Cobble Hill | $5,000 | 2 | 2 | 3.5 | 1,135 | Condo |
| 65 1st Place | 3 | Carroll Gardens | $4,900 | 2 | 2 | 5 | | Rental Building |
| 100 Luquer Street | 10A | Carroll Gardens | $4,650 | 2 | 2 | 5 | 1,090 | Rental Building |
| 65 1st Place | 4 | Carroll Gardens | $4,600 | 2 | 2 | 4 | | Rental Building |
| 100 Luquer Street | 7B | Carroll Gardens | $4,600 | 2 | 2 | 4 | 1,088 | Rental Building |
| 100 Luquer Street | 10B | Carroll Gardens | $4,500 | 2 | 2 | 6 | 1,085 | Rental Building |
| 100 Luquer Street | 6B | Carroll Gardens | $4,400 | 2 | 2 | 5 | 1,088 | Rental Building |
| 100 Luquer Street | 10A | Carroll Gardens | $4,338 | 2 | 2 | 5 | 1,090 | Rental Building |
| 100 Luquer Street | 7B | Carroll Gardens | $4,050 | 2 | 2 | 4 | 1,088 | Rental Building |
| 100 Luquer Street | 6A | Carroll Gardens | $4,050 | 2 | 2 | 4 | 1,088 | Rental Building |
| 100 Luquer Street | 8B | Carroll Gardens | $4,000 | 2 | 2 | 4 | 1,085 | Rental Building |
| 100 Luquer Street | 5B | Carroll Gardens | $4,000 | 2 | 2 | 4 | 1,085 | Rental Building |
| 100 Luquer Street | 4A | Carroll Gardens | $3,900 | 2 | 2 | 6 | 1,088 | Rental Building |
| 336 10th Street | 3 | Park Slope | $3,800 | 2 | 1 | 4 | | Rental Building |
| 100 Luquer Street | 2A | Carroll Gardens | $3,750 | 2 | 2 | 4 | 1,092 | Rental Building |
| 100 Luquer Street | 4A | Carroll Gardens | $3,750 | 2 | 2 | 6 | 1,088 | Rental Building |
| 82 Sterling Place | 3 | Park Slope | $3,750 | 3 | 2 | 5 | | Rental Building |
| 100 Luquer Street | 7A | Carroll Gardens | | 2 | 2 | 4 | 1,090 | Rental Building |
| 100 Luquer Street | 4B | Carroll Gardens | $3,550 | 2 | 2 | 4 | 1,085 | Rental Building |
| 100 Luquer Street | 3A | Carroll Gardens | $3,550 | 2 | 2 | 4 | 1,088 | Rental Building |
| 362 Henry Street | 5 | Cobble Hill | $3,500 | 3 | 1 | 5 | | Rental Building |
| 82 Sterling Place | 4 | Park Slope | $3,500 | 3 | 2 | 5 | | Rental Building |
| 529 Court Street | PH1 | Carroll Gardens | $3,500 | 3 | 2 | 6 | 1,496 | Condo |
| 427 Prospect Ave | 4D | Park Slope | $3,500 | 2 | 1 | 4 | | Rental Building |
| 427 Prospect Ave | 4C | Park Slope | $3,500 | 2 | 1 | 4 | | Rental Building |
| 83 Douglass Street | 3 | Boerum Hill | $3,350 | 3 | 1 | 4 | | Rental Building |
| 529 Court Street | | Carroll Gardens | $3,350 | 2 | 2 | 4 | 1,106 | Condo |
| 362 12th Street | 4 | Park Slope | $3,300 | 2 | 2 | 4 | 986 | Condo |
| 67-69 Woodhull Street | 3L | Carroll Gardens | | 3 | 1 | 5 | | Rental Building |
| 476 Sterling Place | 202 | Crown Heights | $3,200 | 2 | 1 | 4 | 993 | Condo |
| 110 Livingston Street | 14O | Brooklyn Heights | $3,200 | 1 | 1 | 2 | 897 | Condo |
| 427 Prospect Ave | 4B | Park Slope | $3,200 | 2 | 1 | 4 | | Rental Building |
| 427 Prospect Ave | 4A | Park Slope | $3,100 | 2 | 1 | 4 | | Rental Building |
| 336 10th Street | 2 | Park Slope | $3,000 | 2 | 1 | 4 | | Rental Building |
| 96 Schermerhorn Street | 9f | Brooklyn Heights | $2,900 | 1 | 1 | 3 | 790 | Co-op |
| 809 8th Avenue | 2F | Park Slope | $2,800 | 2 | 1 | 3 | | Rental Building |
| 809 8th Avenue | 3F | Park Slope | $2,800 | 2 | 1 | 3 | | Rental Building |
| 427 Prospect Ave | 3B | Park Slope | $2,800 | 2 | 1 | 4 | | Rental Building |
| 427 Prospect Ave | 3A | Park Slope | $2,800 | 2 | 1 | 4 | | Rental Building |
| 427 Prospect Ave | 3D | Park Slope | $2,800 | 2 | 1 | 4 | | Rental Building |
| 367 Degraw Street | 2 | Boerum Hill | $2,750 | 2 | 1 | 4 | | Rental Building |
| 92 6th Avenue | 4 | Park Slope | $2,600 | 1 | 1 | 4 | | Rental Building |
| 501 12th Street | 4L | Park Slope | $2,500 | 2 | 1 | 5 | | Rental Building |
| 423 Pacific Street | 1 | Boerum Hill | $2,350 | 1.5 | 1 | 6 | 800 | Rental Building |
| 330 13th Street | 1 | Park Slope | $2,300 | 2 | 1 | 4 | | Rental Building |
| 362 Henry Street | 4R | Cobble Hill | $2,250 | 1 | 1 | 3 | | Rental Building |
| 257 Hoyt Street | 1 | Boerum Hill | $2,200 | 2 | 1 | 4 | | Rental Building |
| 472 Bergen Street | 2R | Park Slope | $2,150 | 1 | 1 | 2.5 | | Rental Building |
| 476 Degraw | 1 | Carroll Gardens | $1,900 | 1 | 1 | 3 | | Rental Building |
| 367 Degraw Street | 3 | Boerum Hill | $1,800 | 1.5 | 1 | 3.5 | | Rental Building |
| 108 8th Avenue | 3F | Park Slope | $1,775 | Studio | 1 | 2 | | Rental Building |
About Mara
Mara has been one of the top agents on the Frank Castelluccio Team for over three years. Ranking in the Top 50 in The Wall Street Journal and The Real Estate Top 1000, the team has made great strides in its ventures – also achieving status as Corcoran's 2011 Brooklyn Team of The Year, 2011 & 2012 President's Council, Salespersons of the Year for 2010 in Brooklyn Heights, and being named Sales Directors of the fastest-selling building in 2010 (246 units in 10 months).
With 10 years of marketing and sales experience, Mara Ingram has conceptualized and executed marketing strategies and programs that increased traffic, revenue and profitability for several media properties under the Tribune and Cablevision umbrellas. She is a strong negotiator who has successfully orchestrated a myriad of intricate, multi-tiered media transactions with a roster of clients that include Starbucks, Jet Blue, Bloomingdales, HSBC, AT&T, The Mets, Lincoln Center, The Brooklyn Museum and many more. This sharp, personable and tenacious professional, brings to real estate seasoned business skills, and the keen ability to formulate communications and lead generation plans that translate into profitable growth. Having spent many years in media marketing and sponsorship sales, Mara really honed her communication skills. She understands the unique real estate needs of consumers and can solicit new business opportunities by proactively meeting with potential clients to understand their objectives and then providing them with the quality service they expect and deserve. Her exceptional ability to streamline a deal by analyzing issues and finding appropriate solutions, and to effectively manage projects from beginning to end to attain the best outcome possible is ultimately what makes her a success.
Mara makes it a priority to give back to her community. She has donated her time working with special needs children and served as the Co-Chair of the Food Bank for New York City's Young Professionals Committee.
Press Mentions
March 19, 2014
Frank Ring picks up five Park Slope properties

March 05, 2014
Done Deals

Awards
2011 Brooklyn Team of the Year

2010 Brooklyn Team of the Year