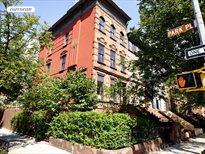 $18,500
$16,000
| Address | Unit | Neighborhood | Price | Beds | Baths | Rooms | Sq. Ft. | Type |
| --- | --- | --- | --- | --- | --- | --- | --- | --- |
| 300 Prospect Place | | Prospect Heights | $4,425,000 | 6 | 3.5 | 10 | 4,200 | Townhouse |
| 865 Union Street | | Park Slope | $4,175,000 | 6 | 3.5 | 18 | | Townhouse |
| 763 Carroll Street | | Park Slope | $3,950,000 | 9 | 3.5 | 16 | | Townhouse |
| 140 Saint Johns Place | | Park Slope | $3,780,000 | 6 | 3.5 | 12 | | Townhouse |
| 104 Prospect Park West | | Park Slope | $3,700,000 | 10 | 3 | 18 | | Townhouse |
| 163 6th Avenue | | Park Slope | $3,660,000 | 6 | 3.5 | 12 | | Townhouse |
| 457 9th Street | | Park Slope | $3,510,000 | 8 | 4 | 10 | | Townhouse |
| 1 Hanson Place | 26A | Fort Greene | $3,500,000 | 4 | 3.5 | 7 | 3,263 | Condo |
| 31 Prospect Park West | | Park Slope | $3,410,000 | 4 | 3.5 | 8 | | Townhouse |
| 181 Washington Park | | Fort Greene | $3,285,000 | 5 | 4 | 12 | | Townhouse |
| 124 Park Place | | Park Slope | $2,910,000 | 6.5 | 3.5 | 12 | 4,160 | Townhouse |
| 264 Clinton Avenue | | Clinton Hill | $2,850,000 | 7 | 4 | 13 | 4,300 | Townhouse |
| 360 4th Street | | Park Slope | $2,750,000 | 6 | 4.5 | 13.5 | 3,295 | Townhouse |
| 441 4th Street | | Park Slope | $2,600,000 | 6 | 3.5 | 12 | 4,000 | Townhouse |
| 326 4th Street | | Park Slope | $2,351,000 | 6 | 3 | 12 | | Townhouse |
| 488 13th Street | | Park Slope | $2,350,000 | 5 | 3.5 | 10 | 2,870 | Townhouse |
| 56 Willow Street | #2 | Brooklyn Heights | $2,300,000 | 3 | 2 | 5 | 2,000 | Co-op |
| 133 Sterling Place | 4C | Park Slope | $2,260,000 | 2 | 2.5 | 6 | 1,614 | Condo |
| 425 East 58th Street | 43B | Sutton Area | $1,912,100 | 2 | 2.5 | 5 | | Co-op |
| 415 Dean Street | | Park Slope | $1,830,000 | 4 | 2.5 | 8 | 1,968 | Townhouse |
| 9 Prospect Park West | 4A | Park Slope | $1,825,000 | 2 | 2 | 5 | 1,800 | Co-op |
| 1523 11th Avenue | | Windsor Terrace | $1,800,000 | 12 | 5 | 20 | | Townhouse |
| 1706 11th Avenue | | Windsor Terrace | $1,800,000 | 7 | 4 | 15 | | Townhouse |
| 26 Winthrop Street | | Lefferts Gardens | $1,782,500 | 6 | 2 | 10 | | House |
| 535 Dean Street | 317 | Prospect Heights | $1,745,000 | 2 | 2 | 5 | 2,000 | Condo |
| 322 12TH STREET | 1 | Park Slope | $1,725,000 | 2.5 | 2.5 | 5 | 2,033 | Condo |
| 308 7th Street | | Park Slope | $1,650,000 | 2.5 | 1.5 | 6 | 2,646 | Townhouse |
| 905 Union Street | #1 | Park Slope | $1,601,000 | 2 | 2 | 6 | | Co-op |
| 125 Prospect Park West | 3A | Park Slope | $1,600,000 | 3.5 | 2 | 9 | | Co-op |
| 220 Berkeley Place | 1GH | Park Slope | $1,595,000 | 3 | 2 | 9 | | Co-op |
| 420 12th Street | D3L | Park Slope | $1,576,000 | 2 | 2 | 4 | | Co-op |
| 420 12th Street | D3R | Park Slope | $1,575,000 | 3 | 2.5 | 5 | | Co-op |
| 212 16th Street | | Park Slope | $1,565,000 | 2.5 | 2.5 | 7 | | Townhouse |
| 438 12th Street | 6C | Park Slope | $1,520,000 | 3 | 2 | 6 | 1,610 | Condo |
| 580 Carroll Street | 4A | Park Slope | $1,500,000 | 3 | 2 | 5 | 1,302 | Condo |
| 125 Prospect Park West | 6E/F | Park Slope | $1,499,000 | 4 | 2 | 6 | 1,500 | Co-op |
| 420 12th Street | E1L | Park Slope | $1,495,000 | 2 | 1.5 | 4 | | Co-op |
| 535 Dean Street | 308 | Prospect Heights | $1,460,000 | 3 | 3 | 4.5 | 1,975 | Condo |
| 420 12th Street | L3L | Park Slope | $1,451,500 | 3 | 1.5 | 5 | | Co-op |
| 565 Dean Street | 1 | Prospect Heights | $1,439,000 | 2 | 2.5 | 4 | 2,200 | Condo |
| 444 12th Street | 1H/2H | Park Slope | $1,425,000 | 2 | 1 | 4 | 1,050 | Condo |
| 127 Willoughby Avenue | Apt #1 | Clinton Hill | $1,403,500 | 2.5 | 2 | 5 | 1,700 | Co-op |
| 372 15th Street | 1B | Park Slope | $1,350,000 | 2.5 | 1.5 | 5 | 1,455 | Condo |
| 575 20th Street | | Windsor Terrace | $1,350,000 | 5 | 3 | 10 | | Townhouse |
| 515 5th Avenue | 4A | Park Slope | $1,310,000 | 3 | 2 | 6 | | Condo |
| 30 Garfield Place | 3W | Park Slope | $1,310,000 | 4 | 2 | 7 | 1,489 | Condo |
| 420 12th Street | K1R | Park Slope | $1,295,000 | 3 | 2.5 | 6.5 | | Co-op |
| 30 Garfield Place | 1W | Park Slope | $1,285,000 | 3 | 2 | 6 | 1,489 | Condo |
| 939 Union Street | 4B | Park Slope | $1,225,000 | 2 | 2 | 4.5 | 1,205 | Condo |
| 452 12th Street | 2 | Park Slope | $1,210,000 | 2.5 | 2 | 4.5 | | Condo |
| 231 15th Street | 4A | Park Slope | $1,175,000 | 3 | 2 | 4 | 1,471 | Condo |
| 125 Prospect Park West | 4B | Park Slope | $1,155,000 | 2 | 1 | 6 | | Co-op |
| 231 15th Street | 1A | Park Slope | $1,150,000 | 3 | 2 | 6 | 1,471 | Condo |
| 35 Underhill Avenue | A5C | Prospect Heights | $1,115,000 | 2 | 2 | 3 | 1,200 | Condo |
| 782 President Street | 1L | Park Slope | $1,101,000 | 2.5 | 1.5 | 5 | | Co-op |
| 420 12th Street | | Park Slope | $1,100,000 | 2 | 1.5 | 4 | | Co-op |
| 420 12th Street | M1R | Park Slope | $1,100,000 | 2 | 2 | 6 | | Co-op |
| 39 Plaza Street West | 10C | Park Slope | $1,099,000 | 2 | 2 | 4 | | Co-op |
| 444 12th Street | 4D | Park Slope | $1,060,000 | 2 | 2 | 5 | 1,120 | Condo |
| 513 8th Avenue | 2 | Park Slope | $1,050,000 | 4 | 1 | 7 | | Co-op |
| 535 Dean Street | 322 | Prospect Heights | $1,025,000 | 2 | 2 | 6 | 2,275 | Condo |
| 372 12th Street | 4 | Park Slope | $999,000 | 2 | 2 | 5 | 1,045 | Condo |
| 231 15th Street | 5B | Park Slope | $990,000 | 2 | 2 | 3 | 1,254 | Condo |
| 404 6th Avenue | 4R | Park Slope | $985,000 | 4 | 1 | 7 | 1,350 | Co-op |
| 372 12th Street | 2 | Park Slope | $975,000 | 2 | 1.5 | 4 | 1,257 | Condo |
| 272 Saint Marks Avenue | 2R | Prospect Heights | $955,000 | 1 | 1 | 4 | 885 | Condo |
| 535 Dean Street | 316 | Prospect Heights | $955,000 | 2 | 2 | 5 | 2,040 | Condo |
| 168 Sterling Place | 4L | Park Slope | $950,000 | 3 | 2 | 6 | | Condo |
| 279 Prospect Park West | 1I | Windsor Terrace | $950,000 | 1.5 | 2 | 5 | 1,300 | Condo |
| 551 4th Street | 2R | Park Slope | $939,000 | 2.5 | 1 | 6 | | Co-op |
| 294 Van Brunt Street | | Red Hook | $920,000 | 3 | 3 | 5 | 2,400 | Townhouse |
| 420 12th Street | A3R | Park Slope | $900,000 | 2 | 1.5 | 7 | 1,200 | Co-op |
| 182 Seeley Street | | Windsor Terrace | $899,000 | 3 | 2 | 8 | 1,146 | Townhouse |
| 648 2nd Street | 3 | Park Slope | $890,000 | 2 | 1 | 5 | | Co-op |
| 563 8th Street | 3R | Park Slope | $875,000 | 3 | 1.5 | 9 | | Co-op |
| 92 Prospect Park West | 4D | Park Slope | $826,000 | 2 | 1 | 5 | | Co-op |
| 708 8th Avenue | 3R | Park Slope | $825,000 | 2 | 1.5 | 5 | 1,000 | Co-op |
| 459 12th Street | 3D | Park Slope | $815,000 | 2 | 2 | 4 | 1,485 | Co-op |
| 98 Saint Marks Avenue | 4 | Prospect Heights | $814,000 | 2 | 2 | 4 | 842 | Condo |
| 171 Park Place | 2 | Prospect Heights | $813,000 | 2 | 1 | 4 | | Co-op |
| 100 Sterling Place | 3F | Park Slope | $806,000 | 2 | 2 | 4 | 940 | Condo |
| 404 6th Avenue | 2L | Park Slope | $805,000 | 3 | 1 | 6 | | Co-op |
| 375 Lincoln Place | 4J | Prospect Heights | $765,000 | 3 | 2 | 6 | | Co-op |
| 1 Tiffany Place | 2F | Cobble Hill | $750,000 | 2 | 2 | 3 | | Condo |
| 34 Butler Place | 23 | Prospect Heights | $750,000 | 2 | 1 | 4 | | Condo |
| 422 13th Street | 4F | Park Slope | $735,000 | 2 | 1 | 5 | | Co-op |
| 230 Park Place | 1L | Prospect Heights | $705,000 | 2 | 1 | 4 | 960 | Co-op |
| 436 Sterling Place | 15 | Prospect Heights | $685,000 | 2 | 1 | 4 | | Co-op |
| 140 8th Avenue | 3O | Park Slope | $665,000 | 2 | 1 | 5.5 | 956 | Co-op |
| 111 8th Avenue | 6 | Park Slope | $658,000 | 1 | 1 | 3 | | Co-op |
| 415 Leonard Street | 4F | Williamsburg | $656,000 | 1 | 1 | 3 | 681 | Condo |
| 911 Union Street | 3 | Park Slope | $655,000 | 2 | 1 | 5 | | Co-op |
| 14 Prospect Park SW | 47 | Windsor Terrace | $645,000 | 2 | 1 | 5 | | Co-op |
| 209 Lincoln Place | 2B | Park Slope | $615,000 | 2 | 1 | 4 | | Co-op |
| 88 Prospect Park West | 1D | Park Slope | $615,000 | 2 | 1 | 5 | | Co-op |
| 372 12th Street | 1 | Park Slope | $611,000 | Studio | 1.5 | 1 | 913 | Condo |
| 363 7th Street | 2L | Park Slope | $607,500 | 2 | 1 | 5 | | Co-op |
| 356 12th Street | 1A | Park Slope | $600,000 | 1 | 1 | 3 | 730 | Condo |
| 375 Lincoln Place | 2J | Prospect Heights | $590,000 | 2 | 1 | | | Co-op |
| 221 8th Avenue | 1 | Park Slope | $585,000 | 2 | 1 | 4 | 900 | Co-op |
| 162 Garfield Place | 1R | Park Slope | $580,000 | 2 | 1 | 5 | | Co-op |
| 34 Plaza Street East | 804 | Prospect Heights | $577,500 | 1 | 1 | 3.5 | | Co-op |
| 535 Dean Street | 602 | Prospect Heights | $575,000 | 1 | 1 | 2 | 1,015 | Condo |
| 11 Sterling Place | 2E | Park Slope | $550,000 | Studio | 1 | 3 | | Condo |
| 951 President Street | 3R | Park Slope | $545,000 | 2 | 1 | 5 | | Co-op |
| 404 3rd Street | C-1 | Park Slope | $540,000 | 1 | 1 | 3 | | Co-op |
| 356 12th Street | 4B | Park Slope | $515,000 | 1 | 1 | 3 | 730 | Condo |
| 692 President Street | 2 | Park Slope | $492,000 | 1 | 1 | 3 | 650 | Co-op |
| 404 3rd Street | C3 | Park Slope | $475,000 | 2 | 1 | 3 | | Co-op |
| 88 Prospect Park West | 4c | Park Slope | $465,000 | 1 | 1 | 3 | | Co-op |
| 589 17th Street | 2L | Windsor Terrace | $440,000 | 2 | 1 | 5 | | Condo |
| 322 6th Street | 15 | Park Slope | $399,000 | 2 | 1 | 4 | | Co-op |
| 140 8th Avenue | 2N | Park Slope | $399,000 | 1 | 1 | 3 | | Co-op |
| 322 6th Street | 2 | Park Slope | $355,000 | 1 | 1 | 3 | | Co-op |
| 270 Jay Street | 2G | Brooklyn Heights | $278,000 | 1 | 1 | 3 | | Co-op |
| 151-35 84th Street | 1F | Queens | $196,000 | 1 | 1 | 3 | | Condo |
| Address | Unit | Neighborhood | Price | Beds | Baths | Rooms | Sq. Ft. | Type |
| --- | --- | --- | --- | --- | --- | --- | --- | --- |
| 181 Washington Park | | Fort Greene | $11,000 | 5 | 4 | 12 | | Townhouse |
| 478 Waverly Avenue | 2 | Clinton Hill | $8,433 | 6.5 | 3.5 | 10 | 3,650 | Rental Building |
| 444 12th Street | 5D | Park Slope | $8,000 | 4 | 3 | 7 | | Condo |
| 396 Park Place | TRIPLEX | Prospect Heights | $8,000 | 5 | 2.5 | 10 | | Rental Building |
| 396 Park Place | TRIPLEX | Prospect Heights | $8,000 | 5 | 2.5 | 10 | | Rental Building |
| 396 Park Place | TRIPLEX | Prospect Heights | $7,500 | 5 | 2.5 | 10 | | Rental Building |
| 398 Dean Street | TRPLX | Park Slope | $7,500 | 4 | 2 | 8 | | Rental Building |
| 444 12th Street | 3E | Park Slope | $7,000 | 3 | 2 | 5 | 1,570 | Condo |
| 15 WILLIAM ST | 33E | Financial District | $6,950 | 2 | 2 | 5 | 1,300 | Condo |
| 624 3rd Street | upper dupl | Park Slope | $6,800 | 3 | 2 | 7 | 1,900 | Condo |
| 398 Dean Street | TRPLX | Park Slope | $6,500 | 4 | 2 | 8 | | Rental Building |
| 580 Carroll Street | 5C | Park Slope | $6,300 | 2 | 2 | 4 | 1,402 | Condo |
| 580 Carroll Street | 4C | Park Slope | $6,000 | 2 | 2 | 6 | | Condo |
| 407 9th Street | DUPLEX | Park Slope | $5,000 | 3 | 1.5 | 5 | 2,400 | Rental Building |
| 380 15th Street | 4F | Park Slope | $5,000 | 2 | 1.5 | 4 | 925 | Condo |
| 420 12th Street | | Park Slope | $5,000 | 2 | 1.5 | 5 | | Co-op |
| 685 Sackett Street | 1 | Park Slope | $4,750 | 3 | 1.5 | 7 | | Rental Building |
| 420 12th Street | D3L | Park Slope | $4,750 | 2 | 2 | 6 | 1,200 | Co-op |
| 25 Montgomery Place | 4 | Park Slope | $4,500 | 2 | 2 | 4 | | Condo |
| 133 Sterling Place | 1A | Park Slope | $4,500 | 2 | 1 | 4 | 1,079 | Condo |
| 530 4th Street | 3 | Park Slope | $4,400 | 2.5 | 2 | 4.5 | | Co-op |
| 535 Dean Street | 317 | Prospect Heights | $4,250 | 2 | 2 | 5 | 2,000 | Condo |
| 443 12th Street | 4C | Park Slope | $3,200 | 1 | 1 | 3 | | Co-op |
| 315 20th Street | 3A | Park Slope | $3,150 | 2 | 2 | 3 | 935 | Condo |
| 50 Sidney Place | Garden | Brooklyn Heights | $3,150 | 2 | 1 | 4 | | Rental Building |
| 50 Sidney Place | Garden | Brooklyn Heights | $3,000 | 2 | 1 | 4 | | Rental Building |
| 415 Leonard Street | 4F | Williamsburg | $3,000 | 1 | 1 | 3 | 681 | Condo |
| 407 9th Street | 3 | Park Slope | $3,000 | 2 | 1 | 4 | | Rental Building |
| 396 Park Place | Garden | Prospect Heights | $2,995 | 2 | 1 | 4 | | Rental Building |
| 535 Dean Street | 904 | Prospect Heights | $2,950 | 1 | 2 | 5 | 1,300 | Condo |
| 396 Park Place | Garden | Prospect Heights | $2,800 | 2 | 1 | 4 | | Rental Building |
| 260 Bergen Street | 4R | Boerum Hill | $2,500 | 1 | 1 | 3 | | Co-op |
| 373 12th Street | 1 | Park Slope | $2,400 | 2 | 1 | 4 | | Rental Building |
| 636 Bergen Street | 3 | Prospect Heights | $2,000 | 1.5 | 1 | 5 | | Rental Building |
| 398 Dean Street | GARDEN | Park Slope | $1,850 | Studio | 1 | 2 | | Rental Building |
| 212 16th Street | 1 | Park Slope | $1,800 | 1 | 1 | 2 | 700 | Rental Building |
| 615 Grand Avenue | 3 | Crown Heights | $1,700 | 1 | 1 | 2 | | Rental Building |
| 91 16th Street | 2 | Gowanus | $1,350 | 1 | 1 | 3 | | Rental Building |
| 580 Carroll Street | 5C | Park Slope | | 2 | 2 | 4 | 1,402 | Condo |
About Tim
A proud member of Jessica Buchman's team which sold nearly 90 million dollars worth of Real Estate in 2013 alone, Tim Rettaliata is dedicated to providing professional service and making his clients real estate experience as pleasant as possible. Tim's interest, passion and enthusiasm with real estate propels him to fully understand and fulfill his client's needs in a fun and enjoyable way.
Born and raised in Bay Shore, New York and educated at The Catholic University of America in Washington D.C where he played Lacrosse and pursued internships in Public Relations, Marketing, and at The United States Congress. Throughout his background and experience he obtained the knowledge, creativity and communication skills to work closely with buyers and sellers to carefully determine their needs and guide them through the process.
In his spare time you can find Tim surfing, fishing, skiing, golfing or biking around Brooklyn exploring new neighborhoods and restaurants.
Press Mentions
December 27, 2015
Home Sales Around the New York Region: Prospect Heights

September 27, 2015
Home Sales Around the New York Region: Park Slope

June 28, 2015
Home Sales Around the New York Region: Park Slope

Read All Press Mentions