Meet the Agents
What we like
1. Tennis
Tennis is the most popular hobby amongst all agents in Florida, with 30 agents taking part.
3. Florida Atlantic University
The most popular alma mater among agents is Florida Atlantic University with 5 agents listing themselves as alumni.
Delray Beach
Our Delray Beach office sits 1,000 feet west of the Atlantic ocean.
Palm Beach
The Palm Beach office is located on what was once Palm Beach's Main Street when the town incorporated in 1910.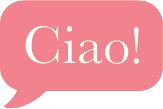 agents speak
The Wall Street Journal
1 of our South Florida independent agents were recognized last year by the Wall Street Journal as among the top real estate agents professionals in the nation.