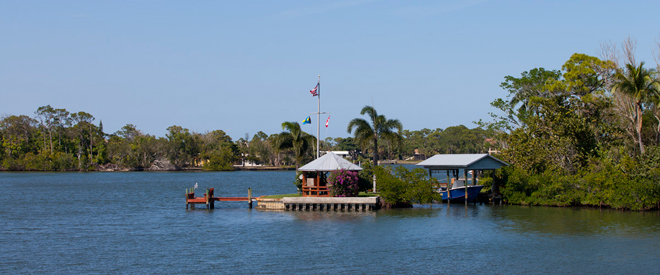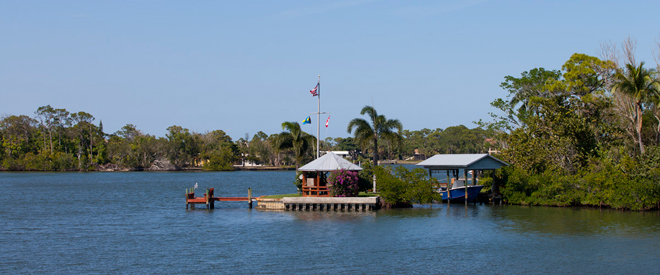 Living in Tequesta
Positioned along Highway 1 in northern Palm Beach County, the village of Tequesta is a close-knit waterfront community. Mature oak trees line meandering streets, where residents enjoy a laid-back pace of life. Open waterways encourage outdoor recreation, with many residents taking to the Loxahatchee River or the Intracoastal Waterway to indulge in paddleboarding, jet-skiing or fishing. Coral Cove Park includes beach access with playground and picnic areas, while Tequesta Park provides more than 45 acres of sports fields and trails. The town's art scene thrives in cultural centers like the Lighthouse Art Center and Village Art Studios, and its town squares bustle with specialty shops and quirky cafes
Read More
Positioned along Highway 1 in northern Palm Beach County, the village of Tequesta is a close-knit waterfront community. Mature oak trees line meandering streets, where residents enjoy a laid-back pace of life. Open waterways encourage outdoor recreation, with many residents taking to the Loxahatchee River or the Intracoastal Waterway to indulge in paddleboarding, jet-skiing or fishing. Coral Cove Park includes beach access with playground and picnic areas, while Tequesta Park provides more than 45 acres of sports fields and trails. The town's art scene thrives in cultural centers like the Lighthouse Art Center and Village Art Studios, and its town squares bustle with specialty shops and quirky cafes
Tequesta real estate
Read Less
Living in Tequesta
Positioned along Highway 1 in northern Palm Beach County, the village of Tequesta is a close-knit waterfront community. Mature oak trees line meandering streets, where residents enjoy a laid-back pace of life. Open waterways encourage outdoor recreation, with many residents taking to the Loxahatchee River or the Intracoastal Waterway to indulge in paddleboarding, jet-skiing or fishing. Coral Cove Park includes beach access with playground and picnic areas, while Tequesta Park provides more than 45 acres of sports fields and trails. The town's art scene thrives in cultural centers like the Lighthouse Art Center and Village Art Studios, and its town squares bustle with specialty shops and quirky cafes
Tequesta real estate
Tequesta Shoppes is a modern, open-air development nestled between Highway 1 and the Indian River. It's anchored by big-box retailers like Marshalls and HomeGoods, and includes handy services like hair salons and a printing center. Nearby is The Dress Collection, which sells sequin-bedecked prom and wedding gowns in an airy boutique setting. High-end brand names carried in the shop include Jovani, SKY and Rina di Montella designs.
Gallery Square North sits next to the town's Constitution Park. This upscale shopping plaza features furniture and accessories, art galleries and specialty shops in charming, brick-clad retail spaces. Fine art is a particular focus, with the Village Art Studios and Lighthouse ArtCenter based here.
Tequesta events
The Tequesta Brewing Company is South Florida's first microbrewery; its organic specialty beers won a Silver Medal at the 2011 Great American Beer Festival. Residents get a taste of the latest brews at the company's Tequesta Shoppes taproom, which also hosts a full calendar of happenings. There's live music every Friday evening, and special events like "Bicycles and Beers" reward bike riders with a post-workout beer. For art exhibitions, the Lighthouse ArtCenter Museum, Gallery and School of Art highlights work from local and visiting artists. It puts on a wide range of special events, including workshops and a fall Back Alley Mural Festival that brings a splash of color to Tequesta's walls.
Tequesta's parks are also hubs of community activity. The Tequesta Parks and Recreation Department puts on a Food Truck Pow-Wow in Constitution Park, bringing a wealth of varied food trucks and live music to liven up select Friday nights. It also hosts occasional open-air film screenings at Movies in the Park, which draws Tequesta residents out in droves with picnic blankets and deck chairs.
Tequesta golf
Turtle Creek Club's 150 acres of lush, sloping greens entice golf enthusiasts from throughout the region. The course's five sets of tees and recent modernization enhance the golfing experience for all levels of play. After a round on the 18-hole course, retire to the clubhouse, which has a grille overlooking the ninth green. Club social events range from gin rummy games to a book club. The Tequesta Country Club is another outstanding recreation outlet for golfers. Designed by Dick Wilson, the course officially opened in 1957 and played host to golfing greats like Arnold Palmer and Jack Nicklaus over the years. The course's elegant landscaping sits over white sugar sand, with rare banyan trees, native Florida palms and pines providing a serene backdrop.