Meet the Agents
What we like
1. Cooking
Cooking is the most popular hobby amongst all agents in the Hamptons, with 56 agents taking part.
3. Fashion Institute of Technology
The most popular alma mater among agents is Fashion Institute of Technology with 9 agents listing themselves as alumni.
339
We are affiliated with 339 agents on the East End of Long Island
Southampton
Southampton is our largest office and is affiliated with 75 agents.
Montauk
Our Montauk office is a hop, skip and jump to the ocean...less than 1,000 feet north of the Atlantic Ocean.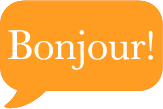 agents speak