Betsy Cronley
Licensed RE Salesperson
Licensed as Elizabeth Cronley
Office:
Montauk
729D Montauk Highway Montauk, NY 11954
$3,995,000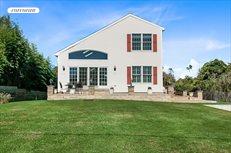 $1,175,000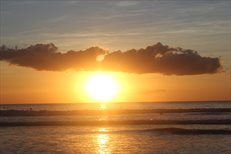 $389,000
| Address | Unit | Neighborhood | Price | Beds | Baths | Rooms | Sq. Ft. | Style |
| --- | --- | --- | --- | --- | --- | --- | --- | --- |
| 23 Fernald Road | | Montauk | $800,000 | 3 | 2.5 | | 1,900 | Contemporary |
| 109 Greenwich St. | | Montauk | $515,000 | | | | 1,800 | House |
About Betsy
Betsy has spent a joyful 25 years in Montauk and loves everything about it – the landscape, bodies of water at every turn, amazing sunsets each night, and unique lifestyle that makes it so desirable.
Betsy is extremely knowledgeable of the area and eager to make her real estate clients happy. After buying property and building her home in Montauk, she developed a passion for real estate as well as a strong desire to enter residential rentals and sales. Client service has always been Betsy's forte, from her days in the restaurant industry to her years in sales, finance and retail. Her interpersonal flair and business savvy coupled with her extensive market knowledge are why any client would gravitate to this helpful, insightful professional. "I believe in connections between people, and between properties," she says. "My goal is to build relationships with my clients through matching them with wonderful homes that meet their needs."
A New York native and lifelong resident, Betsy has lived in New York City and various parts of Long Island. She holds a BS degree with double majors in Business Management and Economics from Molloy College. Enamored with the Montauk area, Betsy most loves walking the beautiful trails and paddle boarding in the tranquil waters of this special place. She has also worked with homeless women and children fundraising for many years, which has made her really appreciate how important a home is, no matter what size, to one's family.
Press Mentions
March 28, 2017
Breezy Montauk home for sale, just under $4M

November 06, 2015
IN PICTURES: Corcoran's end of summer Hamptons soiree

November 01, 2015
Events: Corcoran East End Agents Celebrate End of Summer Season

Read All Press Mentions