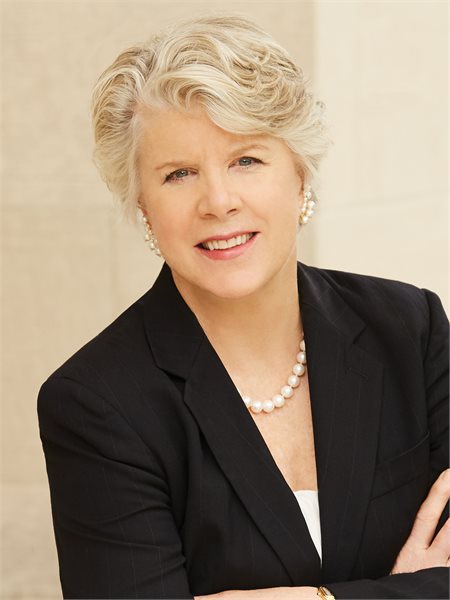 Ellen I Sykes
Licensed Associate RE Broker
Licensed as Ellen I Sykes
660 Madison Avenue New York, NY 10065
Fax: (212) 415-6171
"I was born here, live here, and have raised my children here. I know the city like the back of my hand."
Read More
"I was born here, live here, and have raised my children here. I know the city like the back of my hand."
With deep roots throughout the New York community and more than fifteen years of experience in real estate, Ellen Sykes is not just an average agent. She has a perspective of having witnessed the ebbs and flows of the city's vigorous market over a lifetime and a reputation for trustworthiness, skill and discretion. She specializes in the luxury market but is adept at working with all kinds of clients. She particularly enjoys finding the right place for first time buyers and those who are new to the city, no matter what the budget. Prior to becoming an agent, Ellen enjoyed a full career in the non-profit sector. She currently lives on the Upper East Side and is a Certified Citizen Pruner, licensed to prune the trees on the streets of New York in all boroughs. Consistent Member of the Corcoran Multi- Million Dollar Club, NRT Top 1000 Sales Associates, REBNY Certified New York Residential Specialist, Certified Negotiation Expert, Certified Buyer Representative
Read Less
Watch Video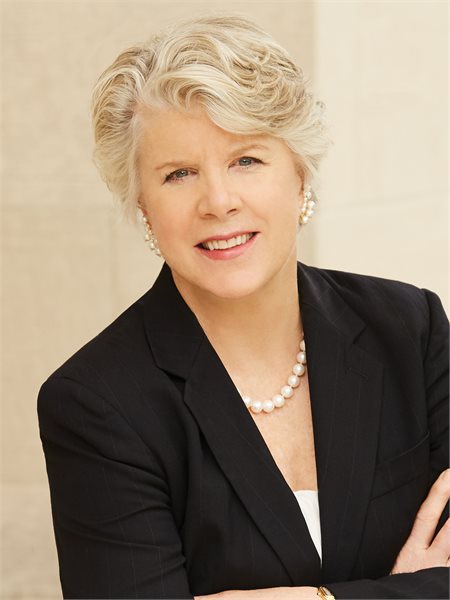 Ellen I Sykes
Licensed Associate RE Broker
Licensed as Ellen I Sykes
660 Madison Avenue New York, NY 10065
Fax: (212) 415-6171
"I was born here, live here, and have raised my children here. I know the city like the back of my hand."
Read More
"I was born here, live here, and have raised my children here. I know the city like the back of my hand."
With deep roots throughout the New York community and more than fifteen years of experience in real estate, Ellen Sykes is not just an average agent. She has a perspective of having witnessed the ebbs and flows of the city's vigorous market over a lifetime and a reputation for trustworthiness, skill and discretion. She specializes in the luxury market but is adept at working with all kinds of clients. She particularly enjoys finding the right place for first time buyers and those who are new to the city, no matter what the budget. Prior to becoming an agent, Ellen enjoyed a full career in the non-profit sector. She currently lives on the Upper East Side and is a Certified Citizen Pruner, licensed to prune the trees on the streets of New York in all boroughs. Consistent Member of the Corcoran Multi- Million Dollar Club, NRT Top 1000 Sales Associates, REBNY Certified New York Residential Specialist, Certified Negotiation Expert, Certified Buyer Representative
Read Less
Watch Video
| Address | Unit | Neighborhood | Price | Beds | Baths | Rooms | Approx Sq. Ft. | Type |
| --- | --- | --- | --- | --- | --- | --- | --- | --- |
| 1 Beekman Place | 1A | Beekman | $6,500,000 | 3 | 4 | 8 | 3,350 | Co-op |
| 10 Mitchell Place | 11F | Beekman | $397,000 | 1 | 1 | 3 | N/A | Co-op |
| 424 East 52nd Street | 6AB | Beekman | $2,299,000 | 3 | 3 | 6 | 2,000 | Co-op |
| 1361 Madison Avenue | 1E | Carnegie Hill | N/A | 3 | 2.5 | 7 | 1,500 | Co-op |
| 1361 Madison Avenue | 1D | Carnegie Hill | N/A | 2 | 1 | 4 | N/A | Co-op |
| 70 East 96th Street | 15C | Carnegie Hill | $1,200,000 | 2 | 2 | 4.5 | N/A | Co-op |
| 1155 Park Avenue | N/A | Carnegie Hill | N/A | 4 | 4 | 10 | 3,000 | Co-op |
| 69 Lefferts Place | N/A | Clinton Hill | $2,499,000 | N/A | N/A | N/A | N/A | Townhouse |
| 63 East 9th Street | N/A | Greenwich Village | N/A | 1 | 1 | 3 | N/A | Co-op |
| 60 East 8th Street | 29E | Greenwich Village | $2,500,000 | 2 | 2 | 4 | 1,300 | Condo/Co-op |
| 42 West 9th Street | 24 | Greenwich Village | $2,600,000 | 2 | 2 | 6 | 1,500 | Co-op |
| 235 East 49th Street | 7B | Midtown East | $650,000 | 1 | 1 | 3.5 | 700 | Co-op |
| 325 Fifth Avenue | 27A | Midtown East | N/A | 3 | 3 | N/A | 1,489 | Condo |
| 235 East 49th Street | 7B | Midtown East | N/A | 1 | 1 | 3.5 | 700 | Co-op |
| 400 East 51st Street | 5E | Midtown East | $2,477,500 | 3 | 3 | 5 | 1,861 | Condo |
| 400 East 51st Street | 22A | Midtown East | $5,400,000 | 3 | 3.5 | 10 | 3,362 | Condo |
| 400 East 51st Street | 21A | Midtown East | $5,450,000 | 5 | 4.5 | 8 | 3,307 | Condo |
| 32 West 40th Street | 4E | Midtown West | $370,000 | Studio | 1 | 2 | 400 | Co-op |
| 325 Fifth Avenue | 27A | Murray Hill | N/A | 3 | 3 | 5 | 1,489 | Condo |
| 32 West 40th Street | N/A | Murray Hill | N/A | N/A | 1 | 2 | 400 | Co-op |
| 50 Park Avenue | 11G | Murray Hill | $815,000 | 1 | 1 | 4.5 | 950 | Co-op |
| 77 Park Avenue | 15F | Murray Hill | $1,700,000 | 2 | 2 | 5 | 1,550 | Condo |
| 747 Union Street | 3 | Park Slope | $1,167,259 | 3 | 1 | 5 | N/A | Co-op |
| 425 East 58th Street | 12C | Sutton Area | $1,125,000 | 2 | 2.5 | 5 | 1,800 | Co-op |
| 60 Sutton Place South | N/A | Sutton Area | N/A | 1 | 1 | 3 | N/A | Co-op |
| 467 Greenwich Street | N/A | Tribeca | N/A | 2 | 2 | 6 | 1,800 | Co-op |
| 17 JAY ST | 4 FL | Tribeca | $2,075,000 | 2 | 2 | 5 | 1,800 | Condo |
| 136 East 76th Street | 5AG | Upper East Side | $1,250,000 | 2 | 2 | 5.5 | 1,350 | Co-op |
| 135 East 71st Street | 5B | Upper East Side | $720,000 | 1 | 1 | 3.5 | 800 | Co-op |
| 114 East 84th Street | 3D | Upper East Side | $1,315,000 | 3 | 2 | 6 | 1,250 | Co-op |
| 188 East 78th Street | 16B | Upper East Side | $2,925,000 | 3 | 2.5 | 5 | 1,500 | Condo |
| 440 East 79th Street | 14M | Upper East Side | $387,500 | Studio | 1 | 2.5 | 525 | Co-op |
| 353 East 72nd Street | 11A | Upper East Side | $430,000 | 1 | 1 | 3 | N/A | Co-op |
| 188 East 78th Street | 4B | Upper East Side | $2,650,000 | 2 | 2.5 | 5 | 1,875 | Condo |
| 188 East 70th Street | 21A | Upper East Side | $2,600,000 | 3 | 2.5 | 5.5 | 1,800 | Condo |
| 300 East 74th Street | 18E | Upper East Side | $725,000 | 1 | 1.5 | 3.5 | 900 | Co-op |
| 129 East 69th Street | 4C | Upper East Side | $2,525,000 | 3 | 3 | 7 | 1,850 | Co-op |
| 188 East 78th Street | PHA | Upper East Side | $3,425,000 | 2 | 2.5 | 5 | 2,156 | Condo |
| 188 East 78th Street | 30B | Upper East Side | $4,550,000 | 3 | 3.5 | 8 | 2,600 | Condo |
| 188 East 78th Street | 21B | Upper East Side | $4,600,000 | 3 | 3 | 5 | 2,874 | Condo |
| 188 East 78th Street | PHB | Upper East Side | $4,250,000 | 3 | 3 | 6 | 2,601 | Condo |
| 188 East 78th Street | 7C | Upper East Side | $3,100,000 | 2 | 2.5 | 5 | 1,681 | Condo |
| 136 East 79th Street | N/A | Upper East Side | N/A | 4 | 3.5 | 8 | N/A | Co-op |
| 215 East 73rd Street | N/A | Upper East Side | N/A | 1 | 1 | 3 | N/A | Co-op |
| 215 East 72nd Street | N/A | Upper East Side | N/A | 3 | 3 | 9 | N/A | Co-op |
| 150 East 73rd Street | N/A | Upper East Side | N/A | 2 | 2.5 | 7 | N/A | Co-op |
| 114 East 84th Street | N/A | Upper East Side | N/A | 3 | 2 | 6 | 1,250 | Co-op |
| 114 East 84th Street | N/A | Upper East Side | N/A | 3 | 2 | 6 | N/A | Co-op |
| 175 East 65th Street | N/A | Upper East Side | N/A | 1 | 1.5 | 3 | 950 | Co-op |
| 172 East 62nd Street | 11B | Upper East Side | N/A | 1 | 1.5 | 3 | 950 | Co-op |
| 150 East 73rd Street | 5B | Upper East Side | $2,500,000 | 3 | 2.5 | 7 | N/A | Co-op |
| 301 East 69th Street | 19B | Upper East Side | $1,920,000 | 3 | 2 | 7 | 1,550 | Co-op |
| 340 East 64th Street | 2k | Upper East Side | $1,500,000 | 3 | 2 | 5.5 | 1,420 | Condo |
| 169 East 78th Street | 2D | Upper East Side | $1,325,000 | 2 | 2 | 4 | N/A | Co-op |
| 157 East 75th Street | 2FW | Upper East Side | $565,000 | 1 | 1 | 3.5 | 700 | Co-op |
| 201 East 79th Street | 15H | Upper East Side | $1,585,000 | 2 | 2 | 5 | 1,500 | Co-op |
| 188 East 78th Street | 21B | Upper East Side | $6,480,000 | 3 | 3 | 5 | 2,874 | Condo |
| 125 East 63rd Street | 6D | Upper East Side | $1,437,500 | 2 | 2 | 4 | N/A | Co-op |
| 181 East 65th Street | 17D | Upper East Side | $2,750,000 | 2 | 2.5 | 4 | 1,404 | Condo |
| 333 East 75th Street | 2F | Upper East Side | $530,000 | 1 | 1 | 3 | 750 | Co-op |
| 136 East 76th Street | 5AG | Upper East Side | $1,500,000 | 2 | 2 | 5.5 | 1,350 | Co-op |
| 155 East 72nd Street | 3D | Upper East Side | $1,520,000 | 2 | 1.5 | 4.5 | 1,120 | Co-op |
| 345 East 80th Street | 12C | Upper East Side | $1,325,000 | 2 | 2 | 4.5 | 1,149 | Condo |
| 120 Riverside Blvd | 3E | Upper West Side | $1,840,000 | 2 | 2 | 4.5 | 1,343 | Condo |
| 120 Riverside Blvd | 6H | Upper West Side | $1,088,500 | 1 | 1 | 3 | 805 | Condo |
| 23 West 73rd Street | 603/603A | Upper West Side | N/A | 2 | 2 | 4.5 | 1,150 | Co-op |
| 340 Riverside Drive | 12C | Upper West Side | $2,030,000 | 2 | 2 | 5 | 1,500 | Co-op |
| 275 West 96th Street | N/A | Upper West Side | N/A | 1 | 1 | 3 | 660 | Condo |
| 23 West 74th Street | N/A | Upper West Side | N/A | 2 | 2 | 5 | N/A | Co-op |
| 120 Riverside Boulevard | N/A | Upper West Side | N/A | 1 | 1 | 3 | 805 | Condo |
| 50 West 96th Street | 14B | Upper West Side | $1,925,000 | 3 | 3 | 2 | 1,875 | Co-op |
| 104 BEDFORD ST | 3C | West Village | $495,000 | 1 | 1 | 3 | 500 | Co-op |
| 104-106 Bedford Street | N/A | West Village | N/A | 1 | 1 | 3 | N/A | Co-op |
| Address | Unit | Neighborhood | Price | Beds | Baths | Rooms | Approx Sq. Ft. | Type |
| --- | --- | --- | --- | --- | --- | --- | --- | --- |
| 70 Little West Street | 8B | Battery Park City | N/A | 2 | 2 | 5 | 1,311 | Condo |
| 560 State Street | 2A | Boerum Hill | $4,000 | 2 | 1.5 | 3 | 1,070 | Condo |
| 151 West 17th Street | PHG | Chelsea/Hudson Yards | $15,500 | 3 | 3 | 6 | 2,285 | Condo |
| 117 West 13th Street | N/A | Greenwich Village | N/A | 2 | 1 | 4 | N/A | Rental Building |
| 3 SHERIDAN SQ | 6DE | Greenwich Village | $11,000 | 3 | 2 | 6 | N/A | Co-op |
| 45 Tudor City Place | 1009 | Midtown East | N/A | Studio | 1 | 2 | N/A | Co-op |
| 45 Tudor City Place | 1009 | Midtown East | $2,195 | Studio | 1 | 2 | N/A | Co-op |
| 235 East 49th Street | 7B | Midtown East | $2,500 | 1 | 1 | 3.5 | 700 | Co-op |
| 400 East 51st Street | 21A | Midtown East | $30,000 | 5 | 4.5 | 8 | 3,307 | Condo |
| 330 East 38th Street | 37FG | Murray Hill | N/A | 3 | 2 | 6.5 | 1,546 | Condo |
| 330 East 38th Street | 37FG | Murray Hill | $7,450 | 3 | 2 | 6.5 | 1,546 | Condo |
| 332 East 69th Street | N/A | Upper East Side | $14,600 | 5 | 4 | 9 | N/A | Townhouse |
| 188 East 78th Street | 21B | Upper East Side | $30,000 | 3 | 3 | 5 | 2,874 | Condo |
| 334 East 69th Street | PARLOR | Upper East Side | $8,000 | 2 | 2 | 6 | N/A | Rental Building |
| 332 East 69th Street | N/A | Upper East Side | $19,000 | 5 | 4 | 9 | N/A | Townhouse |
| 188 East 78th Street | 4B | Upper East Side | $9,450 | 2 | 2.5 | 5 | 1,875 | Condo |
| 188 East 78th Street | 4B | Upper East Side | $9,000 | 2 | 2.5 | 5 | 1,875 | Condo |
| 188 East 78th Street | 12A | Upper East Side | $12,500 | 3 | 3 | 6 | 2,068 | Condo |
| 188 East 78th Street | 21B | Upper East Side | N/A | 3 | 3 | 5 | 2,874 | Condo |
| 332 East 69th Street | N/A | Upper East Side | $14,700 | 5 | 4 | 9 | N/A | Townhouse |
| 332 East 69th Street | N/A | Upper East Side | $14,700 | 5 | 4 | 9 | N/A | Townhouse |
| 332 East 69th Street | N/A | Upper East Side | $14,500 | 5 | 4 | 9 | N/A | Townhouse |
| 210 East 68th Street | N/A | Upper East Side | N/A | 1 | 1 | 3 | N/A | Other |
| 210 East 68th Street | N/A | Upper East Side | N/A | 2 | 1 | 4 | N/A | Other |
| 1274 First Avenue | N/A | Upper East Side | N/A | 1 | 1 | 2 | N/A | Other |
| 177 East 75th Street | N/A | Upper East Side | N/A | 2 | 2 | 5 | N/A | Rental Building |
| 300 East 75th Street | N/A | Upper East Side | N/A | 2 | 2 | 4 | N/A | Rental Building |
| 151 East 85th Street | N/A | Upper East Side | N/A | 2 | 2 | 5 | 1,448 | Rental Building |
| 200 East 61st Street | 23B | Upper East Side | $6,000 | 1 | 2 | 3.5 | 833 | Condo |
| 332 East 69th Street | N/A | Upper East Side | $13,000 | 5 | 4 | 9 | N/A | Townhouse |
"I was born here, live here, and have raised my children here. I know the city like the back of my hand."
Read More
"I was born here, live here, and have raised my children here. I know the city like the back of my hand."
With deep roots throughout the New York community and more than fifteen years of experience in real estate, Ellen Sykes is not just an average agent. She has a perspective of having witnessed the ebbs and flows of the city's vigorous market over a lifetime and a reputation for trustworthiness, skill and discretion. She specializes in the luxury market but is adept at working with all kinds of clients. She particularly enjoys finding the right place for first time buyers and those who are new to the city, no matter what the budget. Prior to becoming an agent, Ellen enjoyed a full career in the non-profit sector. She currently lives on the Upper East Side and is a Certified Citizen Pruner, licensed to prune the trees on the streets of New York in all boroughs. Consistent Member of the Corcoran Multi- Million Dollar Club, NRT Top 1000 Sales Associates, REBNY Certified New York Residential Specialist, Certified Negotiation Expert, Certified Buyer Representative
Read Less
Watch Video
Press Mentions

April 27, 2016
New Listings: Upper East Side
Read All Press Mentions
Education
Experience
35 Years in Non-profit
40 Years in Event Planning
Awards
(NYRS) Certified NY Residential Specialist - January 2005
2018 Multi-Million Dollar Club
2018 NRT Top 1% Sales Associates Nationwide
2006 Certified Buyer's Representative / CBR
2005 Certified Negotiation Expert
Memberships
Certified Negotiation Expert
Certified Buyer Representative
REBNY - Real Estate Board of New York
REBNY Residential Specialist
"
Congratulations, I heard from Scott that you sold his apartment. He told me that the market had become quite tough and despite the time it took to find a buyer, he was very pleased with your service.
— D.M., Seller
"
Really appreciate your help, Ellen. You have continually and wholeheartedly acted with our best interests in mind, even though we were a little equivocal about what we wanted, which made things more difficult then they perhaps should have been.
— S.D. , Rental Client
"
Ellen was professional and clear in all of her communications and dealings. She suggested ideas to "declutter" the apartment which we followed to the letter. She worked tirelessly on our behalf with open houses and showings continuously.When the right buyer came along, the board package and closing went without a hitch. Our apartment did not sell itself: Ellen sold it for us.
— Meredith Rugg, Seller
"
Ellen helped me sell a New York City apartment extremely quickly and efficiently, deftly smoothing out wrinkles and negotiating swiftly and efficiently. I cannot recommend Ellen highly enough. She is the ultimate real estate sales professional.
— Deborah Spanierman, Seller
"
She handled a series of extremely difficult circumstances surrounding the sale of my father's Upper Eastside condo with alacrity, aplomb and a sense of humor: severe water damage from an accident in the apartment next door just before closing. In the end we got a very good price despite all the hurdles. She's energetic, effective and solicitous of her clients, and I recommend her very highly.
— Nicholas Peters, Seller
"
My wife and I want to thank you for all your hard work and guidance in helping us through the maze of successfully selling our apartment in the Empire. Always available for the short notice meeting or late nite call. Totally professional. Never directive nor didactic;firmly advisory based on experience. We were done and closed in record time with the highest SF price in the building since 2007.
— Jamie and Rhilip R. Carter, Seller