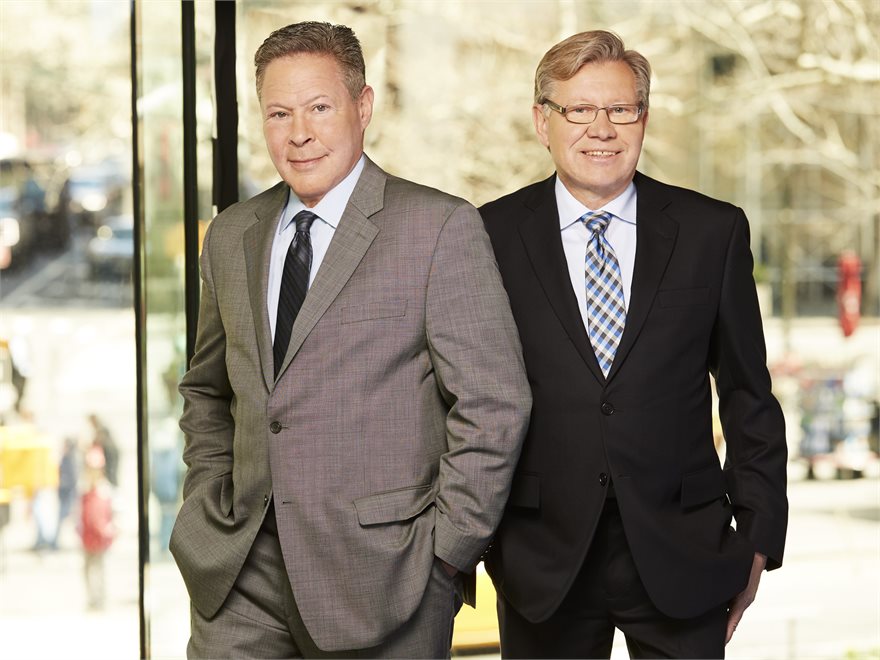 We contribute a portion of every transaction to Corcoran Cares, the company's in-house non-profit organization that supports dozens of charitable and philanthropic organizations within the communities Corcoran serves, including small neighborhood non-profits. "Charity begins at home."
| Address | Unit | Neighborhood | Price | Beds | Baths | Rooms | Approx Sq. Ft. | Type |
| --- | --- | --- | --- | --- | --- | --- | --- | --- |
| 18 Prospect Park West | N/A | Park Slope | $3,650,000 | 7 | 4 | 12 | 8,300 | Townhouse |
| 288 Sackett Street | N/A | Carroll Gardens | $3,400,000 | 5 | 4.5 | 11 | N/A | Townhouse |
| 509 11th Street | N/A | Park Slope | $3,248,000 | 5 | 3.5 | 13 | 2,970 | House |
| 251 1st Street | PH11A | Park Slope | $3,232,944 | 4 | 3 | 6 | 1,796 | Condo |
| 259 Carroll Street | N/A | Carroll Gardens | $3,200,000 | 4 | 3.5 | 12 | 3,600 | Townhouse |
| 150 East 69th Street | 15Q | Upper East Side | $2,700,000 | 2 | 2 | 5 | 1,756 | Co-op |
| 350 Degraw Street | GARDEN | Carroll Gardens | $2,700,000 | 3 | 2 | 5 | N/A | Condo |
| 78 3rd Place | N/A | Carroll Gardens | $2,550,000 | 3 | 1.5 | 7 | N/A | Townhouse |
| 848 Carroll Street | N/A | Park Slope | $2,400,000 | 5 | 2.5 | 12 | 3,555 | Townhouse |
| 417 8th Street | N/A | Park Slope | $2,400,000 | 3 | 1.5 | 8 | N/A | House |
| 221 77th Street | N/A | Bay Ridge | $2,350,000 | 7 | 2.5 | 12 | 4,130 | Townhouse |
| 21 State Street | N/A | Brooklyn Heights | $2,350,000 | 2 | 2 | 6 | N/A | Townhouse |
| 148 West 9th Street | N/A | Carroll Gardens | $2,340,000 | 6 | 3.5 | 9 | N/A | Townhouse |
| 371A Union Street | N/A | Carroll Gardens | $2,250,000 | 4 | 2.5 | 8 | N/A | Townhouse |
| 46 Sidney Place | N/A | Brooklyn Heights | $2,200,000 | N/A | N/A | N/A | N/A | Townhouse |
| 143 16th Street | N/A | Park Slope | $2,100,000 | 6 | 3 | 15 | N/A | Townhouse |
| 249 De Graw Street | SOUTH | Cobble Hill | $2,050,000 | 4 | 3.5 | 8 | 2,780 | Condo |
| 12 Bergen Street | N/A | Boerum Hill | $1,950,000 | 6 | 4 | N/A | 3,426 | Townhouse |
| 96 Remsen Street | 1 | Brooklyn Heights | $1,950,000 | 4 | 4.5 | 7 | 3,424 | Co-op |
| 88 Baltic Street | N/A | Cobble Hill | $1,950,000 | 7 | 4 | 11 | N/A | Townhouse |
| 75 Livingston Street | 26 FL | Brooklyn Heights | $1,915,000 | 2 | 2 | 6 | 1,900 | Co-op |
| 309 Warren Street | N/A | Cobble Hill | $1,895,000 | 5 | 4.5 | 8 | N/A | Townhouse |
| 155 Bergen Street | N/A | Boerum Hill | $1,880,000 | 4 | 4 | N/A | N/A | Townhouse |
| 55 Rutland Road | N/A | Lefferts Gardens | $1,825,000 | 6 | 2 | 12 | 3,720 | Townhouse |
| 355 Degraw Street | N/A | Carroll Gardens | $1,745,000 | 4 | 3 | 9 | 2,660 | Townhouse |
| 46 Cheever Place | N/A | Cobble Hill | $1,725,000 | 5 | 4 | 12 | N/A | Townhouse |
| 127 Congress Street | 1 | Cobble Hill | $1,710,000 | 3 | 2.5 | 7 | 2,300 | Condo |
| 105 Baltic Street | C402 | Cobble Hill | $1,675,000 | 3 | 2 | 5 | 1,333 | Condo |
| 54 Remsen Street | 4 | Brooklyn Heights | $1,667,000 | 3 | 2 | 6 | 1,940 | Co-op |
| 408 10th Street | N/A | Park Slope | $1,600,000 | N/A | N/A | N/A | N/A | Townhouse |
| 587 10th Street | 3 | Park Slope | $1,525,000 | 2.5 | 2 | 5 | 1,040 | Condo |
| 127 Willoughby Avenue | Apt #1 | Clinton Hill | $1,403,500 | 2.5 | 2 | 5 | 1,700 | Co-op |
| 714 Sackett Street | 2F | Park Slope | $1,380,000 | 2 | 2 | 5 | 1,163 | Condo |
| 200 Hicks Street | 3N | Brooklyn Heights | $1,355,000 | 3 | 2 | 7 | 2,050 | Co-op |
| 350 President Street | N/A | Carroll Gardens | $1,350,000 | N/A | N/A | N/A | N/A | Townhouse |
| 206 Maple Street | N/A | Lefferts Gardens | $1,325,000 | 3 | 3 | 8 | 1,800 | Townhouse |
| 577 6th Avenue | N/A | Park Slope | $1,300,000 | 4 | 3 | 9 | N/A | Townhouse |
| 314 Clinton Street | 3 | Cobble Hill | $1,300,000 | 3 | 2 | 7 | 1,712 | Co-op |
| 420 Lafayette Avenue | N/A | Clinton Hill | $1,300,000 | 5 | 2 | 9 | 2,880 | Townhouse |
| 69 Gold Street | N/A | DUMBO/Vinegar Hill | $1,295,000 | 2 | 1 | 4 | N/A | Townhouse |
| 174 Beard Street | N/A | Red Hook | $1,275,000 | 2.5 | 1.5 | 8 | N/A | Townhouse |
| 113 Sterling Place | 8 | Park Slope | $1,275,000 | 2 | 2 | 4 | N/A | Co-op |
| 86 Prospect Park West | 2L | Park Slope | $1,250,000 | 4 | 2 | 7 | 1,600 | Co-op |
| 150 Myrtle Avenue | 2303 | Downtown Brooklyn | $1,250,000 | 2 | 2 | 4 | 1,052 | Condo |
| 170 Beard Street | N/A | Red Hook | $1,200,000 | 8 | 4 | 16 | 3,600 | Townhouse |
| 121 Pacific Street | P2B | Cobble Hill | $1,200,000 | 3 | 3.5 | 4 | 2,000 | Co-op |
| 337 15th Street | 2 | Park Slope | $1,200,000 | 2 | 1.5 | 4 | 998 | Condo |
| 121 Pacific Street | A1E | Cobble Hill | $1,195,000 | 2.5 | 2 | 4 | N/A | Co-op |
| 279 Sterling Place | 2E+PKG | Prospect Heights | $1,150,000 | 4 | 2 | 6 | 1,800 | Co-op |
| 212 26th Street | N/A | Greenwood | $1,150,000 | 4 | 2.5 | 10 | N/A | House |
| 12 2nd Street | N/A | Carroll Gardens | $1,120,000 | N/A | N/A | N/A | N/A | Townhouse |
| 156 Terrace Place | N/A | Windsor Terrace | $1,100,000 | 3 | 1 | 6 | 1,336 | Townhouse |
| 245 16th Street | 3 | Park Slope | $1,100,000 | 2 | 2 | 5 | 1,131 | Condo |
| 432 3rd Street | N/A | Park Slope | $1,075,000 | 3 | 2 | 6 | N/A | Townhouse |
| 356A 14th Street | N/A | Park Slope | $1,062,500 | 4 | 2 | 7 | N/A | Townhouse |
| 107 RUTLAND ROAD | N/A | Lefferts Gardens | $1,050,000 | 5 | 3 | 9 | N/A | Townhouse |
| 126 4th Place | 1 | Carroll Gardens | $1,050,000 | 3 | 1.5 | 5 | 1,120 | Condo |
| 391A 12th Street | N/A | Park Slope | $999,000 | 2 | N/A | 9 | 2,112 | Townhouse |
| 70 8th Avenue | 6 | Park Slope | $999,000 | 3 | 2 | 6 | 1,856 | Condo |
| 397 14th Street | N/A | Park Slope | $985,000 | 3.5 | 3 | 8 | N/A | Townhouse |
| 376 President Street | 1H | Carroll Gardens | $980,000 | 2 | 2 | 5 | 1,110 | Condo |
| 60 Court Street | 5F | Brooklyn Heights | $975,001 | 2 | 1 | 4 | N/A | Condo |
| 100 Jay Street | 9C | DUMBO/Vinegar Hill | $969,000 | 2 | 2 | 4 | 1,183 | Condo |
| 85 Hudson Avenue | PH A | DUMBO/Vinegar Hill | $955,000 | 2 | 1 | 4 | 1,295 | Condo |
| 478 3rd Street | 2R | Park Slope | $950,000 | 3 | 1 | 6 | N/A | Co-op |
| 234 Degraw Street | N/A | Carroll Gardens | $925,000 | N/A | N/A | N/A | N/A | Townhouse |
| 489 16th Street | N/A | Windsor Terrace | $925,000 | N/A | N/A | N/A | N/A | Townhouse |
| 537 Atlantic Avenue | N/A | Boerum Hill | $925,000 | 4 | 3 | 9 | N/A | Townhouse |
| 202 15th Street | N/A | Park Slope | $920,000 | 3 | 1 | 6 | N/A | Townhouse |
| 126 4th Place | 3 | Carroll Gardens | $917,500 | 2 | 1 | 5 | 999 | Condo |
| 310 2nd Street | 3D | Park Slope | $905,000 | 3 | 2 | 5 | 1,362 | Condo |
| 121 Pacific Street | P2B | Cobble Hill | $895,000 | 3 | 3.5 | 4 | 2,000 | Co-op |
| 363 Henry Street | 1 | Cobble Hill | $892,000 | 2 | 2 | 4 | 1,400 | Co-op |
| 316 HANCOCK ST | N/A | Bedford-Stuyvesant | $889,000 | 3.5 | 3 | 8 | N/A | Townhouse |
| 15 Clark Street | 3A | Brooklyn Heights | $885,000 | 3 | 2 | 6 | 1,650 | Co-op |
| 421 3rd Street | 4 | Park Slope | $885,000 | 3 | 2 | 6 | N/A | Co-op |
| 126 4th Place | 1 | Carroll Gardens | $875,000 | 3 | 1.5 | 5 | 1,120 | Condo |
| 235 Adams Street | 15D | Brooklyn Heights | $853,700 | 2 | 2 | 4 | N/A | Co-op |
| 100 Gold Street | PH-B | DUMBO/Vinegar Hill | $850,240 | 2 | 1.5 | 3 | 1,085 | Condo |
| 21 State Street | N/A | Brooklyn Heights | $850,000 | 2 | 2 | 6 | N/A | Townhouse |
| 121 Pacific Street | P3C | Cobble Hill | $850,000 | 2 | 2.5 | 4 | N/A | Co-op |
| 309 Garfield Place | 2 | Park Slope | $850,000 | 2 | 2 | 4 | N/A | Co-op |
| 145 Park Place | 6C | Park Slope | $840,000 | 2 | 2 | 4 | 1,360 | Condo |
| 315 3rd Street | 4A | Park Slope | $840,000 | 2 | 1 | 4 | N/A | Co-op |
| 147 74th Street | N/A | Bay Ridge | $835,000 | N/A | N/A | N/A | 1,760 | Townhouse |
| 189 Schermerhorn Street | 19D | Downtown Brooklyn | $835,000 | 1 | 1 | 3 | 606 | Condo |
| 15A 2nd Street | N/A | Carroll Gardens | $830,000 | N/A | N/A | N/A | N/A | Townhouse |
| 1630 East 4th Street | N/A | Midwood | $826,000 | N/A | N/A | N/A | 2,520 | Townhouse |
| 29 Tiffany Place | 3K | Cobble Hill | $826,000 | 2 | 2 | 4 | 1,130 | Condo |
| 71 Cranberry Street | 4 | Brooklyn Heights | N/A | 2 | 1.5 | 4.5 | N/A | Co-op |
| 199 24th Street | N/A | Greenwood | $800,000 | 3 | 2 | 6 | N/A | Townhouse |
| 60 Plaza Street East | 3A | Prospect Heights | $799,000 | 3 | 2 | 5 | 2,000 | Co-op |
| 136 State Street | 2 | Brooklyn Heights | $795,000 | 2 | 2 | 5 | 1,800 | Co-op |
| 150 Joralemon Street | 12EF | Brooklyn Heights | $795,000 | 3 | 3.5 | 7 | 2,552 | Co-op |
| 195 Bergen Street | N/A | Boerum Hill | $795,000 | 4 | 1.5 | 8 | N/A | Townhouse |
| 790 President Street | 4L | Park Slope | $791,500 | 2.5 | 1 | 6 | 1,100 | Co-op |
| 363 Henry Street | 2 | Cobble Hill | $790,000 | 2 | 2 | 4 | 1,040 | Co-op |
| 121 Pacific Street | A1E | Cobble Hill | $790,000 | 2 | 2 | 5 | N/A | Co-op |
| 56 Bergen Street | 2 | Boerum Hill | $776,000 | 2 | 1 | 4 | 874 | Condo |
| 303 Carroll Street | N/A | Carroll Gardens | $775,000 | 4 | 3 | 7 | N/A | Townhouse |
| 394 Lincoln Place | A2 | Prospect Heights | $775,000 | 3 | 1.5 | 5 | N/A | Co-op |
| 201 East 25th Street | 2J | Kips Bay | $775,000 | 1 | 1 | 3 | N/A | Co-op |
| 32 Willow Place | 3 | Brooklyn Heights | $775,000 | 2 | 1 | 4 | 800 | Co-op |
| 363 Henry Street | 3 | Cobble Hill | $770,000 | 2 | 1 | 4 | N/A | Co-op |
| 363 7th Street | 4L | Park Slope | $770,000 | 2 | 1 | 4 | 900 | Co-op |
| 174 Hicks Street | 3 | Brooklyn Heights | $765,000 | 2.5 | 2 | 5 | N/A | Co-op |
| 386 State Street | N/A | Boerum Hill | $755,000 | 3 | 2 | 8 | 1,680 | Townhouse |
| 255 Eastern Parkway | C16 | Crown Heights | $754,000 | 3 | 2 | 6 | 1,437 | Condo |
| 570 Westminster Road | C21 | Flatbush | $750,300 | 2 | 1 | 4.5 | 1,100 | Co-op |
| 813 Greenwood Avenue | N/A | Windsor Terrace | $747,000 | 3 | 1 | 6 | 548 | Townhouse |
| 295 Hoyt Street | N/A | Carroll Gardens | $740,000 | 3 | 2 | 8 | N/A | Townhouse |
| 10 Plaza Street | 14J | Prospect Heights | $740,000 | 2 | 2 | 5 | 1,200 | Co-op |
| 121 Pacific Street | A4H | Cobble Hill | $740,000 | 1 | 1.5 | 3.5 | 815 | Co-op |
| 174 Hicks | N/A | Brooklyn Heights | $737,900 | 2 | 2 | N/A | N/A | N/A |
| 314 Clinton Street | 4 | Cobble Hill | $725,000 | 2 | 1 | 4 | 794 | Co-op |
| 87 Smith Street | 7D | Boerum Hill | $720,000 | 2 | 2 | 4 | 1,131 | Condo |
| 308 Avenue P | N/A | Gravesend | $715,000 | 3 | 2 | 6 | N/A | Townhouse |
| 279 Prospect Park West | 2B | Windsor Terrace | $705,000 | 2 | 2 | 4 | 1,275 | Condo |
| 174 Pacific Street | 4B | Cobble Hill | $702,500 | 2 | 2 | 5 | 1,230 | Co-op |
| 24 6th Avenue | 102 | Prospect Heights | $699,000 | 2 | 2 | 1 | 1,600 | Condo |
| 286 14th Street | N/A | Park Slope | $696,500 | 4 | 2.5 | 11 | 1,998 | Townhouse |
| 333 East 53rd Street | 3F | Midtown East | $693,000 | 1 | 1 | 3 | N/A | Co-op |
| 476 Sterling Place | 202 | Crown Heights | $690,000 | 2 | 1 | 4 | 993 | Condo |
| 54 East 3rd Street | N/A | Greenwood | $685,000 | 2 | 2 | 7 | N/A | Townhouse |
| 346 Coney Island Avenue | 305 | Windsor Terrace | $683,000 | 1 | 2 | 2 | 901 | Condo |
| 376 Bergen Street | 2R | Park Slope | $679,000 | 2 | 1 | 4 | 660 | Co-op |
| 302 5th Avenue | 3F | Park Slope | $675,000 | 2.5 | 1 | 5.5 | N/A | Co-op |
| 92 Prospect Park West | 2A | Park Slope | $675,000 | 2 | 1 | 3 | 850 | Co-op |
| 163 Fenimore Street | N/A | Lefferts Gardens | $671,000 | 3 | 2.5 | 7 | 1,996 | Townhouse |
| 85 Hudson Avenue | 1B | DUMBO/Vinegar Hill | $668,000 | 1 | 1.5 | 4 | 1,040 | Condo |
| 128 Willow Street | 4F | Brooklyn Heights | $665,000 | 2 | 1 | 4 | N/A | Co-op |
| 394 Lincoln Place | D1 | Prospect Heights | $660,000 | 2 | 2 | 4 | 850 | Co-op |
| 202 Saint Marks Avenue | 1 | Prospect Heights | $655,000 | 2 | 1 | 4 | N/A | Co-op |
| 100 Gold Street | 3R | DUMBO/Vinegar Hill | $655,000 | 1 | 1 | 3 | 702 | Condo |
| 137 Joralemon | N/A | Brooklyn Heights | $655,000 | 2 | 2 | N/A | N/A | N/A |
| 156 Sackett Street | 3C | Carroll Gardens | $652,500 | 2 | 1 | 4 | 800 | Condo |
| 137 Joralemon Street | 7 | Brooklyn Heights | $650,000 | 3 | 2 | 6 | N/A | Co-op |
| 210 Congress Street | 6D | Cobble Hill | $645,000 | 1 | 1 | 3 | N/A | Co-op |
| 323 2nd Street | 1L | Park Slope | $644,000 | 2 | 2 | 4 | 1,000 | Condo |
| 85 Hudson Avenue | 1A | DUMBO/Vinegar Hill | $640,000 | 1 | 1 | 4 | 1,007 | Condo |
| 363 7th Street | 4L | Park Slope | N/A | 2 | 1 | 4 | 900 | Co-op |
| 556 State Street | 2D-S | Boerum Hill | $638,000 | 2 | 2 | 4 | 974 | Condo |
| 32 Willow Place | 9 | Brooklyn Heights | $637,000 | 2 | 1 | 4 | 900 | Co-op |
| 302 5th Avenue | 1F | Park Slope | $637,000 | 1.5 | 2 | 5 | N/A | Co-op |
| 173 Beard Street | N/A | Red Hook | $635,000 | 3 | 2 | 7 | 731 | Townhouse |
| 121 Pacific Street | A4E | Cobble Hill | $635,000 | 1 | 1 | 3 | 635 | Co-op |
| 309 Garfield Place | 2 | Park Slope | $625,000 | 2 | 2 | 4 | N/A | Co-op |
| 100 Gold Street | 1R | DUMBO/Vinegar Hill | $625,000 | 1.5 | 1.5 | 3 | 1,029 | Condo |
| 230 Park Place | 3D | Prospect Heights | $625,000 | 1 | 1 | 4 | 990 | Co-op |
| 42-22 Ketcham Street | E22 | Elmhurst | $625,000 | 2 | 2 | 3.5 | N/A | Co-op |
| 143 McDonald Avenue | 1D | Windsor Terrace | $620,000 | 3 | 2.5 | 6 | 1,797 | Condo |
| 363 7th Street | 3L | Park Slope | $619,000 | 2 | 1 | 4 | N/A | Co-op |
| 7401 Shore Road | 6D | Bay Ridge | $613,000 | 2 | 2 | 5 | N/A | Co-op |
| 781 Union Street | 4F | Park Slope | $612,500 | 1 | 1 | 2 | N/A | Co-op |
| 90 8th Avenue | 8C | Park Slope | $610,000 | 2 | 1 | 4.5 | N/A | Co-op |
| 29 Tompkins Place | 4 | Cobble Hill | $610,000 | 1 | 1 | 3 | N/A | Co-op |
| 76 State Street | 4 | Brooklyn Heights | $600,000 | 2 | 1 | 4 | N/A | Co-op |
| 24 6th Avenue | 202 | Prospect Heights | $600,000 | 2 | 2 | 3 | N/A | Condo |
| 134 Lincoln Place | 4 | Park Slope | $599,000 | 2 | 1 | 4 | 753 | Co-op |
| 321 23rd Street | 3D | Greenwood | $599,000 | 1.5 | 1.5 | 3 | 685 | Condo |
| 29 Tompkins Place | 4 | Cobble Hill | $596,730 | 1 | 1 | 3 | N/A | Co-op |
| 20 Plaza Street East | B6 | Prospect Heights | $575,000 | 1 | 1 | 3.5 | N/A | Co-op |
| 436 Sterling Place | 4 | Prospect Heights | $569,000 | 3 | 1 | 5 | N/A | Co-op |
| 279 Prospect Avenue | 2A | Greenwood | $563,500 | 2 | 2 | 4 | 1,000 | Condo |
| 492 Henry Street | 3H | Carroll Gardens | $561,000 | 2 | 2 | 4 | N/A | Condo |
| 150 Ocean Parkway | 4D | Windsor Terrace | $560,000 | 2 | 2 | 3 | 950 | Condo |
| 156 Sackett Street | 2B | Carroll Gardens | $555,000 | 1 | 1 | 3 | 740 | Condo |
| 916 Union Street | 6D | Park Slope | $555,000 | 1 | 1 | 4 | N/A | Co-op |
| 346 Coney Island Avenue | 906 | Windsor Terrace | $540,000 | 2 | 2 | 4 | 1,150 | Condo |
| 580 Sterling Place | 2B | Crown Heights | $540,000 | Studio | 1 | 2 | 575 | Condo |
| 363 7th Street | 4L | Park Slope | $539,000 | 2 | 1 | 4 | 900 | Co-op |
| 264 6th Avenue | 4K | Park Slope | $535,000 | 1 | 1 | 3 | 600 | Co-op |
| 156 Sackett Street | 5C | Carroll Gardens | $530,000 | 2 | 1 | 5 | N/A | Condo |
| 132 State Street | 4 | Brooklyn Heights | $529,000 | 2 | 1 | 5 | N/A | Co-op |
| 111 Hicks Street | 4F | Brooklyn Heights | $527,515 | 2 | 1 | 5 | 1,320 | Co-op |
| 200 East 24th Street | 602 | Kips Bay | $527,500 | 1 | 1 | 3.5 | 800 | Co-op |
| 394 Lincoln Place | D2 | Prospect Heights | $526,000 | 1 | 1 | 3 | N/A | Co-op |
| 24 Monroe Place | 6B | Brooklyn Heights | $525,000 | 1 | 1 | 3 | N/A | Co-op |
| 85 Hudson Avenue | 4A | DUMBO/Vinegar Hill | $524,000 | 1 | 1 | 3 | 816 | Condo |
| 85 Hudson Avenue | 4B | DUMBO/Vinegar Hill | $524,000 | 1 | 1 | 3 | 816 | Condo |
| 255 Eastern Parkway | A10 | Crown Heights | $520,000 | 2 | 1 | 4 | 964 | Condo |
| 102 Prospect Park West | 1 | Park Slope | $515,000 | 1 | 1 | 3 | N/A | Co-op |
| 394 Lincoln Place | A2 | Prospect Heights | $515,000 | 3 | 1.5 | 5 | N/A | Co-op |
| 255 Eastern Parkway | E10 | Crown Heights | $515,000 | 2 | 1 | 4 | 1,001 | Condo |
| 135 Willow Street | 204 | Brooklyn Heights | $512,500 | 1 | 1 | 3 | N/A | Co-op |
| 351 21st Street | 3R | Greenwood | $512,000 | 2 | 1 | 3 | N/A | Condo |
| 85 Hudson Avenue | 3A | DUMBO/Vinegar Hill | $506,000 | 1 | 1 | 3 | 816 | Condo |
| 85 Hudson Avenue | 3B | DUMBO/Vinegar Hill | $506,000 | 1 | 1 | 3 | 816 | Condo |
| 161 Remsen Street | N/A | Brooklyn Heights | $500,000 | 3 | 2 | 6 | 1,125 | Co-op |
| 60 Pineapple Street | 3C | Brooklyn Heights | $500,000 | Studio | 1 | 4 | 1,295 | Co-op |
| 363 Henry Street | 1 | Cobble Hill | $499,000 | 2 | 2 | 4 | 1,400 | Co-op |
| 363 Henry Street | N/A | Cobble Hill | $499,000 | 2 | 2 | N/A | N/A | Townhouse |
| 100 Gold Street | 4R | DUMBO/Vinegar Hill | $490,000 | 1 | 1 | 3 | 702 | Condo |
| 525 Ocean Parkway | 6B | Kensington | $490,000 | 3 | 2 | 5 | 1,225 | Co-op |
| 296 Garfield Place | 1st flr | Park Slope | $489,000 | 1.5 | 1 | 4 | 1,200 | Co-op |
| 404 6th Avenue | 4R | Park Slope | $489,000 | 3 | 1 | 6 | 1,350 | Co-op |
| 121 Pacific Street | P1B | Cobble Hill | $489,000 | 1 | 1.5 | 2.5 | N/A | Co-op |
| 781 Union Street | 2F | Park Slope | $487,000 | 1 | 1 | 2 | N/A | Co-op |
| 85 Hudson Avenue | 2A | DUMBO/Vinegar Hill | $486,600 | 1 | 1 | 3 | 816 | Condo |
| 85 Hudson Avenue | 2B | DUMBO/Vinegar Hill | $486,600 | 1 | 1 | 3 | 816 | Condo |
| 121 Pacific Street | A4F | Cobble Hill | $485,000 | 1 | 1.5 | 3 | 730 | Co-op |
| 251 Pacific Street | 16 | Boerum Hill | $485,000 | 2 | 1 | 5 | 750 | Co-op |
| 310 Beverley Road | 5F | Kensington | $481,000 | 1 | 1 | 3.5 | 900 | Co-op |
| 121 Pacific Street | A4H | Cobble Hill | $480,000 | 1 | 1.5 | 3 | 815 | Co-op |
| 121 Pacific Street | A4A | Cobble Hill | $479,000 | 1 | 1.5 | 3.5 | 800 | Co-op |
| 394 Lincoln Place | B1 | Prospect Heights | $475,000 | 2 | 2 | 4 | N/A | Co-op |
| 121 Pacific Street | A2B | Cobble Hill | $475,000 | 1 | 1 | 3 | 625 | Co-op |
| 147 South Oxford Street | 1B | Fort Greene | $475,000 | 2 | 1.5 | 4 | N/A | Co-op |
| 394 Lincoln Place | C6 | Prospect Heights | $475,000 | 1 | 1 | 3 | N/A | Co-op |
| 251 Pacific Street | 7 | Boerum Hill | $470,000 | 2 | 1 | 3 | N/A | Co-op |
| 394 Lincoln Place | C3 | Prospect Heights | $470,000 | 2 | 1 | 4 | N/A | Co-op |
| 1401 Ocean Avenue | 8K | Midwood | $470,000 | 2 | 2 | 5 | 1,300 | Co-op |
| 315 20th Street | 2C | Park Slope | $467,500 | 1 | 1 | 3 | 780 | Condo |
| 376 President Street | 1G | Carroll Gardens | $465,000 | 2 | 1 | 4 | 968 | Condo |
| 100 Gold Street | 3R | DUMBO/Vinegar Hill | $465,000 | 1 | 1 | 3 | 702 | Condo |
| 90 8th Avenue | 9E | Park Slope | $464,280 | 1 | 1 | 3 | 674 | Co-op |
| 230 Park Place | 5N | Prospect Heights | $460,500 | 1 | 1 | 4 | N/A | Co-op |
| 511 12th Street | 4R | Park Slope | $452,000 | 1 | 1 | 3 | 700 | Co-op |
| 445 Waverly Avenue | N/A | Clinton Hill | $450,000 | N/A | N/A | N/A | N/A | Townhouse |
| 24 6th Avenue | 404 | Prospect Heights | $450,000 | 1 | 1 | 1 | 899 | Condo |
| 135 Prospect Park West | 22B | Park Slope | $450,000 | 1 | 1 | 2 | N/A | Co-op |
| 210 Congress Street | 6D | Cobble Hill | $450,000 | 1 | 1 | 3 | N/A | Co-op |
| 175 Diamond Street | 4N | Greenpoint | $439,000 | 1 | 1 | 3 | 634 | Condo |
| 156 Sackett Street | 3D | Carroll Gardens | $438,000 | 1 | 1 | 3 | 724 | Condo |
| 100 Gold Street | 4F | DUMBO/Vinegar Hill | $436,000 | 1 | 1 | 3 | 700 | Condo |
| 230 Park Place | 5C | Prospect Heights | $435,000 | Studio | 1 | 2 | N/A | Co-op |
| 376 President Street | 1E | Carroll Gardens | $433,500 | 2 | 2 | 4.5 | 1,115 | Condo |
| 150 Joralemon Street | 9C | Brooklyn Heights | $430,000 | 2 | 1.5 | 4 | N/A | Co-op |
| 394 Prospect Avenue | 1R | Park Slope | $430,000 | 2 | 1.5 | 4 | 850 | Condo |
| 150 Joralemon Street | 9B | Brooklyn Heights | $430,000 | 2 | 1 | 5 | 807 | Co-op |
| 121 Pacific Street | A2B | Cobble Hill | N/A | 1 | 1 | 3 | 625 | Co-op |
| 200 East 24th Street | 603 | Kips Bay | $430,000 | 1 | 1 | 3 | 700 | Co-op |
| 100 Gold Street | 2F | DUMBO/Vinegar Hill | $429,000 | 1 | 1 | 3 | 700 | Condo |
| 253 Henry Street | N/A | Brooklyn Heights | $429,000 | 2 | 1 | N/A | N/A | Townhouse |
| 295 Saint Johns Place | 6B | Prospect Heights | $428,000 | 3 | 2 | 6 | 1,425 | Co-op |
| 60 Court Street | 5F | Brooklyn Heights | $427,000 | 2 | 1 | 4.5 | N/A | Condo |
| 346 Coney Island Avenue | 101 | Windsor Terrace | $427,000 | 1 | 1 | 2 | 857 | Condo |
| 88 Prospect Park West | 4D | Prospect Park South | $426,000 | 2 | 1 | 4 | 750 | Co-op |
| 76 Remsen Street | 6B | Brooklyn Heights | $425,000 | 2 | 1 | 4 | 880 | Co-op |
| 410 West 24th Street | 2M | Chelsea/Hudson Yards | $425,000 | 1 | 1 | 3 | 800 | Co-op |
| 57 Montague Street | 2F | Brooklyn Heights | $421,888 | Studio | 1 | 2 | N/A | Co-op |
| 11 Lincoln Place | 1R | Park Slope | $420,000 | 2 | 1.5 | 6 | N/A | Co-op |
| 150 Joralemon Street | 7C | Brooklyn Heights | $420,000 | 2 | 1.5 | 4 | N/A | Co-op |
| 376 President Street | 4H | Carroll Gardens | $419,000 | 1 | 1.5 | 4 | 850 | Condo |
| 394 Lincoln Place | D1 | Prospect Heights | $419,000 | 2 | 2 | 4 | 850 | Co-op |
| 251 Pacific Street | 24 | Boerum Hill | $417,000 | 2 | 1 | 4 | N/A | Co-op |
| 689 Myrtle Avenue | 4e | Bedford-Stuyvesant | $417,000 | 1.5 | 1 | 3.5 | 1,000 | Condo |
| 156 Sackett Street | 6A | Carroll Gardens | $415,000 | 1 | 1 | 3 | 695 | Condo |
| 200 East 24th Street | 401 | Kips Bay | $415,000 | Studio | 1 | 2.5 | 500 | Co-op |
| 346 Coney Island Avenue | 101 | Windsor Terrace | $409,000 | 1 | 1 | 2 | 857 | Condo |
| 176 Sterling Place | 2L | Park Slope | $405,000 | 2 | 1 | 4 | 1,000 | Co-op |
| 279 Sterling Place | 3D | Prospect Heights | $405,000 | Studio | 1 | 1 | 590 | Co-op |
| 150 Joralemon Street | 5C | Brooklyn Heights | $400,000 | 2 | 1.5 | 4 | N/A | Co-op |
| 253 Henry Street | N/A | Brooklyn Heights | $399,000 | 2 | 1 | 4 | 900 | Condo |
| 363 Henry Street | 3 | Cobble Hill | $399,000 | 2 | 1 | 4 | N/A | Co-op |
| 62 Pierrepont Street | 3D | Brooklyn Heights | $399,000 | 2 | 1 | 4 | N/A | Co-op |
| 146 Amity Street | 5 | Cobble Hill | $399,000 | 2 | 1.5 | 4 | 850 | Co-op |
| 137 Joralemon Street | 5 | Brooklyn Heights | $399,000 | 1.5 | 1 | 4 | 840 | Co-op |
| 474 81st Street | N/A | Bay Ridge | $399,000 | 3 | 3 | 6 | N/A | Townhouse |
| 394 Lincoln Place | B4 | Prospect Heights | $399,000 | 2 | 1 | 4 | 1,000 | Co-op |
| 394 Lincoln Place | D4 | Prospect Heights | $399,000 | 2 | 1 | 4 | 1,000 | Co-op |
| 251 Pacific Street | 22 | Boerum Hill | $399,000 | 2 | 1 | 3 | 700 | Co-op |
| 100 Gold Street | 1F | DUMBO/Vinegar Hill | $399,000 | Studio | 1 | 2 | 807 | Condo |
| 302 5th Avenue | 1F | Park Slope | $397,000 | 1.5 | 2 | 5 | N/A | Co-op |
| 26 8th Avenue | 4 | Park Slope | $395,000 | 2 | 2 | 5 | 1,480 | Co-op |
| 525 Ocean Parkway | 1K | Kensington | $395,000 | 2 | 1 | 4 | 1,000 | Co-op |
| 406 7th Avenue | 3F | Park Slope | $394,000 | 1 | 1 | 3 | 630 | Co-op |
| 150 Joralemon Street | 11B | Brooklyn Heights | $391,000 | 2 | 1 | 4 | N/A | Co-op |
| 279 Sterling Place | 3D | Prospect Heights | $389,000 | Studio | 1 | 1 | 590 | Co-op |
| 251 Pacific Street | 12A | Boerum Hill | $389,000 | 1 | 1 | 2 | N/A | Co-op |
| 189 Schermerhorn Street | 19D | Downtown Brooklyn | $386,000 | 1 | 1 | 3 | 606 | Condo |
| 56 Garden Place | 2 | Brooklyn Heights | $385,000 | 2 | 1 | 4 | 800 | Co-op |
| 323 2nd Street | 4R | Park Slope | $385,000 | 2 | 1 | 3 | 618 | Condo |
| 323 2nd Street | 4L | Park Slope | $385,000 | 2 | 1 | 3 | 610 | Condo |
| 156 Sackett Street | 2D | Carroll Gardens | $385,000 | 1 | 1 | 3 | 724 | Condo |
| 425 14th Street | d3 | Park Slope | $385,000 | 1 | 1 | 3 | 650 | Condo |
| 490 3rd Street | 3 | Park Slope | $379,000 | 2 | 1 | 4 | N/A | Co-op |
| 310 Windsor Place | 4 | Windsor Terrace | $375,000 | 2 | 1 | 6 | 1,300 | Co-op |
| 140 8th Avenue | 6M | Park Slope | $375,000 | 2 | 1 | 4.5 | N/A | Co-op |
| 394 Lincoln Place | A1 | Prospect Heights | $375,000 | 2 | 1.5 | 4 | N/A | Co-op |
| 4606 6th Avenue | 4R | Sunset Park | $360,000 | 1 | 1 | 3 | 619 | Condo |
| 130 Saint Marks Avenue | 1R 2 | Park Slope | $359,000 | 2 | 2 | 4 | N/A | Condo |
| 55 Hicks Street | 26 | Brooklyn Heights | $355,000 | 1 | 1 | 3 | N/A | Co-op |
| 4610 6th Avenue | 4R | Sunset Park | $350,000 | 1 | 1 | 3 | 615 | Condo |
| 386 Warren Street | 2L | Boerum Hill | $350,000 | 1 | 1 | 3 | 554 | Condo |
| 60 Court Street | 5F | Brooklyn Heights | $350,000 | 2 | 1 | 4.5 | N/A | Condo |
| 394 Prospect Avenue | 1F | Park Slope | $349,000 | 1 | 1.5 | 3 | 694 | Condo |
| 57 Montague Street | 4K | Brooklyn Heights | $345,000 | Studio | 1 | 1 | 455 | Co-op |
| 121 Pacific Street | A4F | Cobble Hill | $341,000 | 1 | 1.5 | 3 | 730 | Co-op |
| 394 Lincoln Place | D2 | Prospect Heights | $340,000 | 1 | 1 | 3 | N/A | Co-op |
| 220 Berkeley Place | 2E | Park Slope | $339,000 | Studio | 1 | 2 | N/A | Co-op |
| 154 Bergen Street | 2 | Boerum Hill | $335,000 | 2 | 1 | 4 | N/A | Co-op |
| 580 Sterling Place | 2A | Crown Heights | $335,000 | Studio | 1 | 2 | 552 | Condo |
| 394 Lincoln Place | C5 | Prospect Heights | N/A | 1 | 1 | 3 | N/A | Co-op |
| 121 Pacific Street | A4C | Cobble Hill | $329,000 | 1 | 1 | 3 | 700 | Co-op |
| 57 3rd Street | 3 | Carroll Gardens | $325,000 | 1 | 2 | 7 | 1,700 | Co-op |
| 156 Sackett Street | 6B | Carroll Gardens | $325,000 | 2 | 1 | 4 | 907 | Condo |
| 394 Lincoln Place | C6 | Prospect Heights | $325,000 | 1 | 1 | 3 | N/A | Co-op |
| 135 Prospect Park West | 22B | Park Slope | $323,000 | 1 | 1 | 2 | N/A | Co-op |
| 156 Sackett Street | 4C | Carroll Gardens | $320,000 | 2 | 1 | 4 | 800 | Condo |
| 195 Garfield Place | 4A | Park Slope | $320,000 | Studio | 1 | 2 | N/A | Co-op |
| 121 Pacific A4c | N/A | Cobble Hill | $315,000 | 1 | 1 | N/A | N/A | N/A |
| 370 Ocean Parkway | 4E | Kensington | $314,000 | 1 | 1 | 2 | 721 | Co-op |
| 156 Sackett Street | 3B | Carroll Gardens | $310,000 | 2 | 1 | 4 | 907 | Condo |
| 156 Sackett Street | 3C | Carroll Gardens | $310,000 | 2 | 1 | 4 | 800 | Condo |
| 30 Clinton Street | 4G | Brooklyn Heights | $310,000 | 1 | 1 | 2 | N/A | Co-op |
| 488 3rd Street | 2A | Park Slope | $310,000 | 1 | 1 | 2 | N/A | Co-op |
| 525 Ocean Parkway | 4D | Kensington | $310,000 | 1 | 1 | 2 | 825 | Co-op |
| 394 Prospect Avenue | 4F | Park Slope | $300,000 | 1 | 1 | 3 | 500 | Condo |
| 3 4th Place | 6 | Carroll Gardens | $300,000 | 1 | 1 | 4 | N/A | Co-op |
| 802 DeKalb Avenue | D8 | Bedford-Stuyvesant | $300,000 | 1 | 2 | 3 | 742 | Condo |
| 11 Schermerhorn Street | 2FE | Brooklyn Heights | $299,000 | 2 | 1 | 4 | 765 | Co-op |
| 341 15th Street | 1 | Park Slope | $299,000 | 3 | 2 | 6 | 5,260 | Townhouse |
| 394 Lincoln Place | A4 | Prospect Heights | $299,000 | 1 | 1 | 4 | N/A | Co-op |
| 135 Prospect Park West | 22B | Park Slope | $299,000 | 1 | 1 | 2 | N/A | Co-op |
| 72 Orange Street | 1G | Brooklyn Heights | $299,000 | Studio | 1 | 2 | N/A | Co-op |
| 121 Pacific Street | A2C | Cobble Hill | $295,000 | 1 | 1 | 2 | 645 | Co-op |
| 392 Monroe Street | N/A | Bedford-Stuyvesant | $289,000 | 5 | 3 | 8 | N/A | Townhouse |
| 150 Joralemon Street | 11B | Brooklyn Heights | $289,000 | 2 | 1 | 4 | N/A | Co-op |
| 200 Congress Street | 1E | Cobble Hill | $285,000 | 1 | 1 | 3 | 725 | Co-op |
| 394 Prospect Avenue | 2F | Park Slope | $285,000 | 1 | 1 | 3 | N/A | Condo |
| 121 Pacific Street | A2E | Cobble Hill | $279,000 | 1 | 1 | 3 | 675 | Co-op |
| 270 Jay Street | 15D | Brooklyn Heights | $275,000 | 2 | 2 | 4 | 893 | Co-op |
| 156 Sackett Street | 5D | Carroll Gardens | $270,000 | 1 | 1 | 3 | 724 | Condo |
| 75 Henry Street | 6G | Brooklyn Heights | $270,000 | 1 | 1 | 3 | 736 | Co-op |
| 1027 East 15th Street | N/A | Brooklyn | $270,000 | 4 | 1.5 | 7 | 1,244 | Townhouse |
| 121 Pacific Street | A3D | Cobble Hill | $259,000 | 1 | 1 | 3 | 600 | Co-op |
| 20 Plaza Street East | F1 | Prospect Heights | $259,000 | 1 | 1 | 3 | 800 | Co-op |
| 130 Saint Marks Avenue | 2R | Park Slope | $259,000 | 1 | 1 | 3 | 700 | Condo |
| 140 8th Avenue | 2D | Park Slope | $259,000 | Studio | 1 | 2 | N/A | Co-op |
| 2790 Broadway | 3K | Upper West Side | $255,000 | 1 | 1 | 3 | 550 | Co-op |
| 111 Hicks Street | 24G | Brooklyn Heights | $255,000 | 1 | 1 | 2 | 600 | Co-op |
| 156 Sackett Street | 6A | Carroll Gardens | $250,000 | 1 | 1 | 3 | 695 | Condo |
| 156 Sackett Street | 6D | Carroll Gardens | $250,000 | 1 | 1 | 4 | 724 | Condo |
| 2790 Broadway | 4J | Upper West Side | $250,000 | 1 | 1 | 3 | N/A | Co-op |
| 24 Monroe Place | 6B | Brooklyn Heights | $250,000 | 1 | 1 | 3 | N/A | Co-op |
| 345 Montgomery Street | 2P | Crown Heights | $250,000 | 2 | 1 | 4.5 | 915 | Co-op |
| 121 Pacific Street | A2D | Cobble Hill | $245,000 | 1 | 1 | 3 | 600 | Co-op |
| 156 Sackett Street | 5A | Carroll Gardens | $240,000 | 1 | 1 | 3 | N/A | Condo |
| 2790 Broadway | 2J | Upper West Side | $238,000 | 1 | 1 | 3 | N/A | Co-op |
| 306 Garfield Place | 3R | Park Slope | $234,000 | 1 | 1 | 2 | N/A | Co-op |
| 156 Sackett Street | 4A | Carroll Gardens | $230,000 | 1 | 1 | 3 | 695 | Condo |
| 156 Sackett Street | 4D | Carroll Gardens | $230,000 | 1 | 1 | 3 | 700 | Condo |
| 2 Grace Court | 1P | Brooklyn Heights | $225,000 | 1 | 1 | 3 | 560 | Co-op |
| 303 Beverley Road | 8C | Kensington | $225,000 | 2 | 2 | 4 | 1,370 | Co-op |
| 156 Sackett Street | 3A | Carroll Gardens | $220,000 | 1 | 1 | 3 | 695 | Condo |
| 135 Ocean Parkway | N/A | Windsor Terrace | $219,000 | N/A | N/A | N/A | 334,581 | Townhouse |
| 303 Beverley Road | 1C | Kensington | $215,000 | 2 | 2 | 5 | 1,370 | Co-op |
| 156 Sackett Street | 2D | Carroll Gardens | $215,000 | 1 | 1 | 3 | 724 | Condo |
| 813 8th Ave | N/A | Park Slope | $215,000 | 1 | 1 | N/A | N/A | N/A |
| 20 Plaza Street East | E1 | Prospect Heights | $198,000 | 1 | 1 | 3 | 800 | Co-op |
| 726 Sackett Street | 3L | Park Slope | $197,500 | 1 | 1 | 3 | 600 | Condo |
| 175 Amity Street | D2 | Cobble Hill | $195,000 | 1 | 1 | 4 | 646 | Co-op |
| 9902 3rd Avenue | 4K | Bay Ridge | $195,000 | Studio | 1 | 2.5 | N/A | Co-op |
| 400 East 17th Street | 702 | Ditmas Park | $191,000 | 1 | 1 | 3 | 700 | Co-op |
| 135 Ocean Parkway | 6H | Windsor Terrace | $190,000 | 1 | 1 | 3 | 784 | Co-op |
| 150 Joralemon Street | 6F | Brooklyn Heights | $189,000 | 1 | 1 | 3 | N/A | Co-op |
| 7 Park Avenue | 34 | Murray Hill | $189,000 | 1 | 1 | 3 | 500 | Co-op |
| 299 Henry Street | 2E | Brooklyn Heights | $189,000 | 1 | 1 | 2 | 640 | Co-op |
| 130 Saint Marks Avenue | B1 | Park Slope | $189,000 | Studio | 1 | 1 | 600 | Condo |
| 130 Saint Marks Avenue | 1L | Park Slope | $179,000 | 1 | 1 | 3 | 800 | Condo |
| 156 Sackett Street | 2a | Carroll Gardens | $175,000 | Studio | 1 | 2 | 491 | Condo |
| 160 Columbia Heights | 4B | Brooklyn Heights | $170,000 | 1 | 1 | 3 | N/A | Co-op |
| 130 8th Avenue | 1G | Park Slope | $169,000 | 1 | 1 | 3 | 750 | Co-op |
| 2790 Broadway | 3G | Upper West Side | $169,000 | Studio | 1 | 3 | 325 | Co-op |
| 85 Livingston Street | 16J | Downtown Brooklyn | $161,000 | Studio | 1 | 2 | 500 | Co-op |
| 634 11th Street | 1R | Park Slope | $154,900 | 1 | 1.5 | N/A | N/A | Condo |
| 121 Pacific Street | A3A | Cobble Hill | $150,000 | Studio | 1 | 1 | 500 | Co-op |
| 511 12th Street | 2R | Park Slope | $149,000 | 1 | 1 | 3 | N/A | Co-op |
| 227 Ocean Parkway | 2A | Kensington | $147,000 | 1 | 1 | 3 | N/A | Co-op |
| 40 Clinton Street | 5L | Brooklyn Heights | $145,000 | 1 | 1 | 3 | 725 | Co-op |
| 121 Pacific Street | A3B | Cobble Hill | $140,000 | 1 | 1 | N/A | 690 | Co-op |
| 121 Pacific Street | A2G | Cobble Hill | $130,000 | Studio | 1 | 2 | 550 | Co-op |
| 483 Court Street | 2R | Carroll Gardens | $129,000 | 1 | 1 | N/A | 700 | Co-op |
| 345 Montgomery Street | 2P | Crown Heights | $126,500 | 2 | 1 | 4.5 | 915 | Co-op |
| 177 Columbia Heights | 11 | Brooklyn Heights | $125,000 | Studio | 1 | 1 | 626 | Co-op |
| 483 Court Street | N/A | Carroll Gardens | $119,000 | 2 | 1 | 5 | 1,220 | Co-op |
| 111 Hicks Street | 6G | Brooklyn Heights | $119,000 | Studio | 1 | 2 | 478 | Co-op |
| 195 Willoughby Avenue | 810 | Clinton Hill | $115,000 | 1 | 1 | 3 | 600 | Co-op |
| 2790 Broadway | 4C | Upper West Side | $110,000 | Studio | 1 | 2 | 260 | Co-op |
| 759 East 10th Street | 6C | Kensington | $109,000 | 2 | 1 | 4 | N/A | Co-op |
| 121 Pacific Street | A3H | Cobble Hill | $105,000 | Studio | 1 | 2 | 530 | Co-op |
| 2790 Broadway | 3B | Upper West Side | $99,000 | Studio | 1 | 2 | N/A | Co-op |
| 175 Adams Street | N/A | Brooklyn Heights | $95,000 | N/A | 1 | N/A | N/A | Townhouse |
| 122 Ashland Place | N/A | Fort Greene | $72,000 | Studio | 1 | 2.5 | 450 | Co-op |
| 320-321 23rd Street | N/A | Park Slope | N/A | 1.5 | 1.5 | 3 | 685 | Condo |
| 255 Eastern Parkway | N/A | Crown Heights | N/A | 2 | 1 | N/A | 1,001 | Condo |
| 193 Luquer St | N/A | Carroll Gardens | N/A | 2 | 1 | 3 | 850 | Condo |
| 193 Luquer Street #3 | N/A | Carroll Gardens | N/A | 2 | 1 | 4 | 850 | Condo |
| 264 President St -3 | N/A | Carroll Gardens | N/A | 2 | 1 | 4 | N/A | Co-op |
| 99 State Street | N/A | Brooklyn Heights | N/A | 2 | 1 | 4 | 1,000 | Co-op |
| 150 Joralemon St | N/A | Brooklyn Heights | N/A | 2 | 1.5 | 4 | 800 | Co-op |
| 93 Rapelye | N/A | Carroll Gardens | N/A | 2 | 1.5 | 4 | N/A | Condo |
| 24 6TH AVE | N/A | Prospect Heights | N/A | 2 | 2 | 1 | 1,365 | Condo |
| 346 Coney Island Ave 906 | N/A | Kensington | N/A | 2 | 2 | 3 | 1,150 | Condo |
| 19 Pierrepont St - 5 | N/A | Brooklyn Heights | N/A | 2 | 2 | 4 | N/A | Condo |
| 556 State St 2DS | N/A | Boerum Hill | N/A | 2 | 2 | 4 | 975 | Condo |
| 121 Pacific Street | N/A | Cobble Hill | N/A | 2 | 2.5 | 4 | 1,110 | Co-op |
| 343 Fourth Avenue | N/A | Park Slope | N/A | 1 | 1 | N/A | 562 | Condo |
| 189 Schermerhorn St | N/A | Downtown Brooklyn | N/A | 1 | 1 | 2 | 606 | Condo |
| 425 14th Street D3 | N/A | Park Slope | N/A | 1 | 1 | 2 | N/A | Condo |
| 488 3rd Street 3F | N/A | Park Slope | N/A | 1 | 1 | 2 | N/A | Co-op |
| 175 Prospect Park Southwest | N/A | Windsor Terrace | N/A | 1 | 1 | 3 | 650 | Co-op |
| 189 Schermerhorn | N/A | Downtown Brooklyn | N/A | 1 | 1 | 3 | 662 | Condo |
| 189 Schermerhorn 25B | N/A | Downtown Brooklyn | N/A | 1 | 1 | 3 | N/A | Condo |
| 4606 6th Ave | N/A | Sunset Park | N/A | 1 | 1 | 3 | 619 | Condo |
| 916 Union St 6D | N/A | Park Slope | N/A | 1 | 1 | 3 | N/A | Co-op |
| 210 Congress Street | N/A | Cobble Hill | N/A | 1 | 1 | 4 | 700 | Co-op |
| 106 Park Place | N/A | Park Slope | N/A | N/A | N/A | N/A | N/A | Townhouse |
| 173 Beard Street | N/A | Red Hook | N/A | N/A | N/A | N/A | N/A | N/A |
| Garfield Place | N/A | Park Slope | N/A | N/A | N/A | N/A | N/A | N/A |
| 29 Tompkins Place | N/A | Cobble Hill | N/A | N/A | N/A | 3 | N/A | Co-op |
| 147 74th St | N/A | Bay Ridge | N/A | N/A | N/A | 6 | N/A | N/A |
| Bedford Ave | N/A | Flatbush | N/A | N/A | N/A | 7 | N/A | N/A |
| 21 State Street | N/A | Brooklyn Heights | N/A | N/A | N/A | 8 | N/A | N/A |
| 450 Sackett Street | N/A | Carroll Gardens | N/A | N/A | N/A | 8 | N/A | Townhouse |
| 57 Montague Street 4K | N/A | Brooklyn Heights | N/A | Studio | 1 | 1 | 455 | Co-op |
| 160 Henry St | N/A | Brooklyn Heights | N/A | 4 | 3 | 7 | 2,300 | Co-op |
| 249 Degraw Street | N/A | Cobble Hill | N/A | 4 | 3.5 | N/A | 2,780 | Condo |
| 127 Willoughby Avenue | N/A | Clinton Hill | N/A | 2.5 | 2 | N/A | 1,700 | Co-op |
| 563 8th Street - 3R | N/A | Park Slope | N/A | 3 | 1.5 | 6 | 1,500 | Co-op |
| 143 McDonald Ave | N/A | Windsor Terrace | N/A | 3 | 2 | 4 | 1,000 | Condo |
| 270 5th St 1D | N/A | Park Slope | N/A | 3 | 2 | 5 | N/A | Co-op |
| 306 2nd Street -3B | N/A | Park Slope | N/A | 3 | 2 | 5 | 1,400 | Condo |
| 127 Congress Street - 1 | N/A | Cobble Hill | N/A | 3 | 2.5 | 6 | 1,800 | Co-op |
| Address | Unit | Neighborhood | Price | Beds | Baths | Rooms | Approx Sq. Ft. | Type |
| --- | --- | --- | --- | --- | --- | --- | --- | --- |
| 133 8th Avenue | 2 C/D | Park Slope | $6,250 | 4 | 2 | 7 | 1,900 | Co-op |
| 100 Jay Street | 23F | DUMBO/Vinegar Hill | $5,800 | 3 | 2 | 5 | 1,601 | Condo |
| 497 6th Avenue | 2R | Park Slope | N/A | 3 | 2 | 5 | N/A | Rental Building |
| 38 Seeley Street | 1 | Windsor Terrace | $4,995 | 4 | 2 | 8 | 1,600 | Rental Building |
| 38 Seeley Street | 1 | Windsor Terrace | $4,900 | 4 | 2 | 8 | 1,600 | Rental Building |
| 509 11th Street | 2 | Park Slope | $4,500 | 3 | 1 | 6 | 1,500 | Rental Building |
| 408 10th Street | 1 | Park Slope | $3,800 | 3 | 1.5 | 5.5 | N/A | Rental Building |
| 408 10th Street | 1 | Park Slope | $3,500 | 3 | 1.5 | 5.5 | N/A | Rental Building |
| 509 11th Street | 1 | Park Slope | $3,500 | 2 | 1 | 4 | 1,000 | Rental Building |
| 273 Sackett Street | N/A | Carroll Gardens | $3,400 | 3 | 2 | 6 | 1,400 | Rental Building |
| 44 1st Place | N/A | Carroll Gardens | $3,000 | 1.5 | 1 | 3 | 1,488 | Rental Building |
| 916 Union Street | 6D | Park Slope | $2,750 | 1 | 1 | 4 | N/A | Co-op |
| 207 Prospect Park SW | 2D | Windsor Terrace | $2,700 | 2 | 1 | 4 | 900 | Condo |
| 32 Willow Place | 3 | Brooklyn Heights | $2,700 | 2 | 1 | 4 | 800 | Co-op |
| 85 Hudson Avenue | 4B | DUMBO/Vinegar Hill | $2,600 | 1 | 1 | 3 | 816 | Condo |
| 343 4th Avenue | 4B | Park Slope | $2,575 | 1 | 1 | 2 | 589 | Condo |
| 376 President Street | 2j | Carroll Gardens | $2,500 | 2 | 2 | 4 | 1,063 | Condo |
| 130 Saint Marks Place | 4L | Park Slope | $2,500 | 2 | 1.5 | 5 | 1,000 | Condo |
| 90 8th Avenue | 9E | Park Slope | $2,500 | 1 | 1 | 3 | 674 | Co-op |
| 130 Saint Marks Place | 4L | Park Slope | $2,450 | 2 | 1.5 | 5 | 1,000 | Condo |
| 376 President Street | 2j | Carroll Gardens | $2,400 | 2 | 2 | 4 | 1,063 | Condo |
| 44 1st Place | N/A | Carroll Gardens | $2,400 | 1 | 1 | 4 | N/A | Rental Building |
| 133 8th Avenue | 4D | Park Slope | $2,400 | 1 | 1 | 3 | 855 | Co-op |
| 124 Saint Marks Avenue | 2 | Park Slope | $2,300 | 2 | 2 | 5 | N/A | Rental Building |
| 130 Saint Marks Place | 4L | Park Slope | $2,300 | 2 | 1.5 | 5 | 1,000 | Condo |
| 148 West 9th Street | 2 | Carroll Gardens | $2,300 | 2 | 1 | 4 | N/A | Rental Building |
| 156 Sackett Street | 4D | Carroll Gardens | $2,300 | 1 | 1 | 3 | 700 | Condo |
| 2790 Broadway | 5A | Upper West Side | $2,250 | 2 | 1 | 4 | N/A | Co-op |
| 155 Bergen Street | 1 | Boerum Hill | $2,200 | 1 | 1 | 3 | 750 | Rental Building |
| 100 Gold Street | 2R | DUMBO/Vinegar Hill | $2,200 | 1 | 1 | 3 | 702 | Condo |
| 100 Gold Street | 2R | DUMBO/Vinegar Hill | $2,200 | 1 | 1 | 3 | 702 | Condo |
| 148 West 9th Street | 3 | Carroll Gardens | $2,200 | 2 | 1 | 4 | N/A | Rental Building |
| 148 West 9th Street | 2 | Carroll Gardens | $2,150 | 2 | 1 | 4 | N/A | Rental Building |
| 156 Sackett Street | 5D | Carroll Gardens | $2,100 | 1 | 1 | 3 | 724 | Condo |
| 196 Washington Park | grdn | Fort Greene | $2,000 | 1 | 1 | 4 | N/A | Rental Building |
| 2790 Broadway | 2A | Upper West Side | $2,000 | 1 | 1 | 3 | N/A | Co-op |
| 509 11th Street | 3 | Park Slope | $1,950 | Studio | 1 | 2.5 | 400 | Rental Building |
| 321 23rd Street | 3D | Greenwood | $1,925 | 1.5 | 1.5 | 3 | 685 | Condo |
| 90 Lafayette Avenue | garden | Fort Greene | $1,800 | 1 | 1 | 3 | 900 | Rental Building |
| 279 Sterling Place | N/A | Prospect Heights | $1,750 | Studio | 1 | 1 | 590 | Co-op |
| 2 Grace Court | N/A | Brooklyn Heights | $1,700 | 1 | 1 | 3 | N/A | Co-op |
| 394 Prospect Avenue | 2F | Park Slope | $1,700 | 1 | 1 | 3 | N/A | Condo |
| 394 Prospect Avenue | 2F | Park Slope | $1,700 | 1 | 1 | 3 | N/A | Condo |
| 2 Grace Court | 5P | Brooklyn Heights | $1,600 | 1 | 1 | N/A | N/A | Co-op |
| 394 Prospect Avenue | N/A | Park Slope | $1,600 | 1 | 1 | 3 | N/A | Condo |
| 394 Prospect Avenue | 2F | Park Slope | $1,600 | 1 | 1 | 3 | N/A | Condo |
| 397 14th Street | N/A | Park Slope | $1,590 | 2 | 1 | 4 | N/A | Rental Building |
| 130 Saint Marks Place | 3L | Park Slope | $1,450 | 1 | 1 | 2 | N/A | Condo |
| 130 Saint Marks Avenue | N/A | Park Slope | $1,395 | 1 | 1 | 4 | N/A | Condo |
---
The SG Team
Licensed Associate RE Broker
Licensed as Stanley P Gerasimczyk
Fax: (212) 230-8161
Education
Experience
22 Years in Real Estate
27 Years in Retail & Apparel Management
Awards
NRT Top 1,000 Sales Associates Nationwide - July 2011
2007 Multi-Million Dollar Club
2007 Multi-Million Dollar Club Member
2017 Multi-Million Dollar Club
Memberships
Corcoran Cares
Disney Alumni Association
REBNY - Real Estate Board of New York
Licensed Associate RE Broker
Licensed as Steven B Gerber
Fax: (212) 230-7247
Education
Class of 1980
Class of 1982
Experience
9 Years in Real Estate Development
5 Years in City and Regional Planning
Awards
2013 NRT Top 1,000 Sales Associates Nationwide - 3rd Quarter
Memberships
Corcoran Cares
ASPCA
Doris Day Animal League
REBNY - Real Estate Board of New York
"
Paul and I want to thank you so much for helping us and our dog, Teddy, find a suitable new home. When we walked into the Montague Street office and met you, we liked you right away. You welcomed us in a friendly and professional manner.Not only did you listen well and educate us,but you were proactive at many different points in the proccess.
— Barbara and Paul Ratzlaff, Client
"
Stan has a very developed sense for life style & a deep knowledge of the New York/Brooklyn real estate market. He is able to understand, 'see' and feel very quickly what his customers look for and does focus on the right properties, wasting no ones time. We can truly recommend Stan as a very common sensed and reliable professional.
— Christof Weis , Buyer & Seller
"
He helped in advising how to best present the apt and was instrumental in working with the buyer and the problems with his bank to move to "closure" on the sale. Steve is a gentleman and a professional who gets the job done. I recommend him highly.
— Carmen Ortiz, Client
"
We had always suspected that when the time came to put our place on the market we would want to work with Steve. I can truly say that I would never want to work with anyone else again. You are genuinely fortunate to have Steve in your office.
— Danny Rosenbloom, Buyer & Seller
"
we bought an apartment with Steve in 2004, and sold/bought again in 2012. I can't imagine having done any of these deals without working with Steve - nor any future deals for that matter. Finding a broker who you can implicitly trust as being honest and knowledgeable is a blessing - and Steve is even more than that. We feel lucky to have fou
— Dahlia and Glen Caplin, Buyer & Seller
"
Ralph and I would like to thank you for selling our co-op apartment so quickly. You made it possible for us to make a move that benefits us greatly. We would never have managed without your help. What is usually a stressful decision and experience became a pleasant change of lifestyle for us. Sally 1/05 279 Sterling Place
— Seller
"
I recently worked with Steven Gerber to buy a co-op apartment in Brooklyn, and I am writing to express my gratitude to him for the manner in which he handled the process. He was extremely knowledgeable and involved, and his patient support throughout the process helped alleviate a lot of the stresses associated with buying property in the city.
— S. Padmanabhan, Buyer
"
We would like to express our gratitude to our agent Steven Gerber. Steven stood by us at all junctions of the buying process. He is exceptional not only because of his experience, but also due to his professionalism, promptness, attention to detail (which is critical) and honesty. We would like to thank Steven with all our heart. He is the best agent a buyer could hope to have.
— Ioannis and Olympia, Client
"
You made what is often an arduous, anxious process so easy and painless. And we really appreciated your expertise and knowledge of the market. Most importantly, your pricing of the house was perfect and your handling of the subsequent negotiations with multiple bidders was masterful. We never thought we'd get quite so much for our house. Fenimore Street Prospect Lefferts 2004
— William , Seller
Sold
Address
Unit
Neighborhood

Price

Beds
Baths
Rooms
Approx Sq. Ft.
Type

18 Prospect Park West

18 Prospect Park West,

Park Slope
$3,650,000
7
4
12
8,300
Townhouse
288 Sackett Street
288 Sackett Street,
Carroll Gardens
$3,400,000
5
4.5
11
N/A
Townhouse
509 11th Street
509 11th Street,
Park Slope
$3,248,000
5
3.5
13
2,970
House

251 1st Street

251 1st Street, PH11A

PH11A
Park Slope
$3,232,944
4
3
6
1,796
Condo
259 Carroll Street
259 Carroll Street,
Carroll Gardens
$3,200,000
4
3.5
12
3,600
Townhouse

150 East 69th Street

150 East 69th Street, 15Q

15Q
Upper East Side
$2,700,000
2
2
5
1,756
Co-op

350 Degraw Street

350 Degraw Street, GARDEN

GARDEN
Carroll Gardens
$2,700,000
3
2
5
N/A
Condo
78 3rd Place
78 3rd Place,
Carroll Gardens
$2,550,000
3
1.5
7
N/A
Townhouse
848 Carroll Street
848 Carroll Street,
Park Slope
$2,400,000
5
2.5
12
3,555
Townhouse
417 8th Street
417 8th Street,
Park Slope
$2,400,000
3
1.5
8
N/A
House
221 77th Street
221 77th Street, N/A
Bay Ridge
$2,350,000
7
2.5
12
4,130
Townhouse
21 State Street
21 State Street,
Brooklyn Heights
$2,350,000
2
2
6
N/A
Townhouse
148 West 9th Street
148 West 9th Street,
Carroll Gardens
$2,340,000
6
3.5
9
N/A
Townhouse
371A Union Street
371A Union Street,
Carroll Gardens
$2,250,000
4
2.5
8
N/A
Townhouse
46 Sidney Place
46 Sidney Place,
Brooklyn Heights
$2,200,000
N/A
N/A
N/A
N/A
Townhouse
143 16th Street
143 16th Street, N/A
Park Slope
$2,100,000
6
3
15
N/A
Townhouse
249 De Graw Street
249 De Graw Street, SOUTH
SOUTH
Cobble Hill
$2,050,000
4
3.5
8
2,780
Condo
12 Bergen Street
12 Bergen Street,
Boerum Hill
$1,950,000
6
4
N/A
3,426
Townhouse

96 Remsen Street

96 Remsen Street, 1

1
Brooklyn Heights
$1,950,000
4
4.5
7
3,424
Co-op
88 Baltic Street
88 Baltic Street,
Cobble Hill
$1,950,000
7
4
11
N/A
Townhouse

75 Livingston Street

75 Livingston Street, 26 FL

26 FL
Brooklyn Heights
$1,915,000
2
2
6
1,900
Co-op
309 Warren Street
309 Warren Street,
Cobble Hill
$1,895,000
5
4.5
8
N/A
Townhouse
155 Bergen Street
155 Bergen Street,
Boerum Hill
$1,880,000
4
4
N/A
N/A
Townhouse
55 Rutland Road
55 Rutland Road,
Lefferts Gardens
$1,825,000
6
2
12
3,720
Townhouse
355 Degraw Street
355 Degraw Street,
Carroll Gardens
$1,745,000
4
3
9
2,660
Townhouse
46 Cheever Place
46 Cheever Place,
Cobble Hill
$1,725,000
5
4
12
N/A
Townhouse
127 Congress Street
127 Congress Street, 1
1
Cobble Hill
$1,710,000
3
2.5
7
2,300
Condo

105 Baltic Street

105 Baltic Street, C402

C402
Cobble Hill
$1,675,000
3
2
5
1,333
Condo
54 Remsen Street
54 Remsen Street, 4
4
Brooklyn Heights
$1,667,000
3
2
6
1,940
Co-op
408 10th Street
408 10th Street,
Park Slope
$1,600,000
N/A
N/A
N/A
N/A
Townhouse
587 10th Street
587 10th Street, 3
3
Park Slope
$1,525,000
2.5
2
5
1,040
Condo
127 Willoughby Avenue
127 Willoughby Avenue, Apt #1
Apt #1
Clinton Hill
$1,403,500
2.5
2
5
1,700
Co-op
714 Sackett Street
714 Sackett Street, 2F
2F
Park Slope
$1,380,000
2
2
5
1,163
Condo
200 Hicks Street
200 Hicks Street, 3N
3N
Brooklyn Heights
$1,355,000
3
2
7
2,050
Co-op
350 President Street
350 President Street,
Carroll Gardens
$1,350,000
N/A
N/A
N/A
N/A
Townhouse
206 Maple Street
206 Maple Street,
Lefferts Gardens
$1,325,000
3
3
8
1,800
Townhouse
577 6th Avenue
577 6th Avenue,
Park Slope
$1,300,000
4
3
9
N/A
Townhouse
314 Clinton Street
314 Clinton Street, 3
3
Cobble Hill
$1,300,000
3
2
7
1,712
Co-op
420 Lafayette Avenue
420 Lafayette Avenue,
Clinton Hill
$1,300,000
5
2
9
2,880
Townhouse
69 Gold Street
69 Gold Street,
DUMBO/Vinegar Hill
$1,295,000
2
1
4
N/A
Townhouse
174 Beard Street
174 Beard Street,
Red Hook
$1,275,000
2.5
1.5
8
N/A
Townhouse
113 Sterling Place
113 Sterling Place, 8
8
Park Slope
$1,275,000
2
2
4
N/A
Co-op
86 Prospect Park West
86 Prospect Park West, 2L
2L
Park Slope
$1,250,000
4
2
7
1,600
Co-op

150 Myrtle Avenue

150 Myrtle Avenue, 2303

2303
Downtown Brooklyn
$1,250,000
2
2
4
1,052
Condo
170 Beard Street
170 Beard Street,
Red Hook
$1,200,000
8
4
16
3,600
Townhouse
121 Pacific Street
121 Pacific Street, P2B
P2B
Cobble Hill
$1,200,000
3
3.5
4
2,000
Co-op
337 15th Street
337 15th Street, 2
2
Park Slope
$1,200,000
2
1.5
4
998
Condo
121 Pacific Street
121 Pacific Street, A1E
A1E
Cobble Hill
$1,195,000
2.5
2
4
N/A
Co-op
279 Sterling Place
279 Sterling Place, 2E+PKG
2E+PKG
Prospect Heights
$1,150,000
4
2
6
1,800
Co-op
212 26th Street
212 26th Street,
Greenwood
$1,150,000
4
2.5
10
N/A
House
12 2nd Street
12 2nd Street,
Carroll Gardens
$1,120,000
N/A
N/A
N/A
N/A
Townhouse
156 Terrace Place
156 Terrace Place,
Windsor Terrace
$1,100,000
3
1
6
1,336
Townhouse
245 16th Street
245 16th Street, 3
3
Park Slope
$1,100,000
2
2
5
1,131
Condo
432 3rd Street
432 3rd Street,
Park Slope
$1,075,000
3
2
6
N/A
Townhouse
356A 14th Street
356A 14th Street,
Park Slope
$1,062,500
4
2
7
N/A
Townhouse
107 RUTLAND ROAD
107 RUTLAND ROAD,
Lefferts Gardens
$1,050,000
5
3
9
N/A
Townhouse
126 4th Place
126 4th Place, 1
1
Carroll Gardens
$1,050,000
3
1.5
5
1,120
Condo
391A 12th Street
391A 12th Street,
Park Slope
$999,000
2
N/A
9
2,112
Townhouse
70 8th Avenue
70 8th Avenue, 6
6
Park Slope
$999,000
3
2
6
1,856
Condo
397 14th Street
397 14th Street,
Park Slope
$985,000
3.5
3
8
N/A
Townhouse

376 President Street

376 President Street, 1H

1H
Carroll Gardens
$980,000
2
2
5
1,110
Condo
60 Court Street
60 Court Street, 5F
5F
Brooklyn Heights
$975,001
2
1
4
N/A
Condo

100 Jay Street

100 Jay Street, 9C

9C
DUMBO/Vinegar Hill
$969,000
2
2
4
1,183
Condo
85 Hudson Avenue
85 Hudson Avenue, PH A
PH A
DUMBO/Vinegar Hill
$955,000
2
1
4
1,295
Condo
478 3rd Street
478 3rd Street, 2R
2R
Park Slope
$950,000
3
1
6
N/A
Co-op
234 Degraw Street
234 Degraw Street,
Carroll Gardens
$925,000
N/A
N/A
N/A
N/A
Townhouse
489 16th Street
489 16th Street,
Windsor Terrace
$925,000
N/A
N/A
N/A
N/A
Townhouse
537 Atlantic Avenue
537 Atlantic Avenue,
Boerum Hill
$925,000
4
3
9
N/A
Townhouse
202 15th Street
202 15th Street,
Park Slope
$920,000
3
1
6
N/A
Townhouse
126 4th Place
126 4th Place, 3
3
Carroll Gardens
$917,500
2
1
5
999
Condo
310 2nd Street
310 2nd Street, 3D
3D
Park Slope
$905,000
3
2
5
1,362
Condo
121 Pacific Street
121 Pacific Street, P2B
P2B
Cobble Hill
$895,000
3
3.5
4
2,000
Co-op
363 Henry Street
363 Henry Street, 1
1
Cobble Hill
$892,000
2
2
4
1,400
Co-op
316 HANCOCK ST
316 HANCOCK ST,
Bedford-Stuyvesant
$889,000
3.5
3
8
N/A
Townhouse
15 Clark Street
15 Clark Street, 3A
3A
Brooklyn Heights
$885,000
3
2
6
1,650
Co-op
421 3rd Street
421 3rd Street, 4
4
Park Slope
$885,000
3
2
6
N/A
Co-op
126 4th Place
126 4th Place, 1
1
Carroll Gardens
$875,000
3
1.5
5
1,120
Condo

235 Adams Street

235 Adams Street, 15D

15D
Brooklyn Heights
$853,700
2
2
4
N/A
Co-op
100 Gold Street
100 Gold Street, PH-B
PH-B
DUMBO/Vinegar Hill
$850,240
2
1.5
3
1,085
Condo
21 State Street
21 State Street,
Brooklyn Heights
$850,000
2
2
6
N/A
Townhouse
121 Pacific Street
121 Pacific Street, P3C
P3C
Cobble Hill
$850,000
2
2.5
4
N/A
Co-op
309 Garfield Place
309 Garfield Place, 2
2
Park Slope
$850,000
2
2
4
N/A
Co-op
145 Park Place
145 Park Place, 6C
6C
Park Slope
$840,000
2
2
4
1,360
Condo
315 3rd Street
315 3rd Street, 4A
4A
Park Slope
$840,000
2
1
4
N/A
Co-op
147 74th Street
147 74th Street,
Bay Ridge
$835,000
N/A
N/A
N/A
1,760
Townhouse
189 Schermerhorn Street
189 Schermerhorn Street, 19D
19D
Downtown Brooklyn
$835,000
1
1
3
606
Condo
15A 2nd Street
15A 2nd Street,
Carroll Gardens
$830,000
N/A
N/A
N/A
N/A
Townhouse
1630 East 4th Street
1630 East 4th Street,
Midwood
$826,000
N/A
N/A
N/A
2,520
Townhouse

29 Tiffany Place

29 Tiffany Place, 3K

3K
Cobble Hill
$826,000
2
2
4
1,130
Condo
71 Cranberry Street
71 Cranberry Street, 4
4
Brooklyn Heights
N/A
2
1.5
4.5
N/A
Co-op
199 24th Street
199 24th Street,
Greenwood
$800,000
3
2
6
N/A
Townhouse
60 Plaza Street East
60 Plaza Street East, 3A
3A
Prospect Heights
$799,000
3
2
5
2,000
Co-op
136 State Street
136 State Street, 2
2
Brooklyn Heights
$795,000
2
2
5
1,800
Co-op
150 Joralemon Street
150 Joralemon Street, 12EF
12EF
Brooklyn Heights
$795,000
3
3.5
7
2,552
Co-op
195 Bergen Street
195 Bergen Street,
Boerum Hill
$795,000
4
1.5
8
N/A
Townhouse
790 President Street
790 President Street, 4L
4L
Park Slope
$791,500
2.5
1
6
1,100
Co-op
363 Henry Street
363 Henry Street, 2
2
Cobble Hill
$790,000
2
2
4
1,040
Co-op
121 Pacific Street
121 Pacific Street, A1E
A1E
Cobble Hill
$790,000
2
2
5
N/A
Co-op
56 Bergen Street
56 Bergen Street, 2
2
Boerum Hill
$776,000
2
1
4
874
Condo
303 Carroll Street
303 Carroll Street,
Carroll Gardens
$775,000
4
3
7
N/A
Townhouse
394 Lincoln Place
394 Lincoln Place, A2
A2
Prospect Heights
$775,000
3
1.5
5
N/A
Co-op

201 East 25th Street

201 East 25th Street, 2J

2J
Kips Bay
$775,000
1
1
3
N/A
Co-op

32 Willow Place

32 Willow Place, 3

3
Brooklyn Heights
$775,000
2
1
4
800
Co-op
363 Henry Street
363 Henry Street, 3
3
Cobble Hill
$770,000
2
1
4
N/A
Co-op
363 7th Street
363 7th Street, 4L
4L
Park Slope
$770,000
2
1
4
900
Co-op

174 Hicks Street

174 Hicks Street, 3

3
Brooklyn Heights
$765,000
2.5
2
5
N/A
Co-op
386 State Street
386 State Street,
Boerum Hill
$755,000
3
2
8
1,680
Townhouse
255 Eastern Parkway
255 Eastern Parkway, C16
C16
Crown Heights
$754,000
3
2
6
1,437
Condo

570 Westminster Road

570 Westminster Road, C21

C21
Flatbush
$750,300
2
1
4.5
1,100
Co-op
813 Greenwood Avenue
813 Greenwood Avenue,
Windsor Terrace
$747,000
3
1
6
548
Townhouse
295 Hoyt Street
295 Hoyt Street,
Carroll Gardens
$740,000
3
2
8
N/A
Townhouse
10 Plaza Street
10 Plaza Street, 14J
14J
Prospect Heights
$740,000
2
2
5
1,200
Co-op
121 Pacific Street
121 Pacific Street, A4H
A4H
Cobble Hill
$740,000
1
1.5
3.5
815
Co-op

174 Hicks

174 Hicks ,

Brooklyn Heights
$737,900
2
2
N/A
N/A
N/A
314 Clinton Street
314 Clinton Street, 4
4
Cobble Hill
$725,000
2
1
4
794
Co-op
87 Smith Street
87 Smith Street, 7D
7D
Boerum Hill
$720,000
2
2
4
1,131
Condo
308 Avenue P
308 Avenue P,
Gravesend
$715,000
3
2
6
N/A
Townhouse
279 Prospect Park West
279 Prospect Park West, 2B
2B
Windsor Terrace
$705,000
2
2
4
1,275
Condo
174 Pacific Street
174 Pacific Street, 4B
4B
Cobble Hill
$702,500
2
2
5
1,230
Co-op
24 6th Avenue
24 6th Avenue, 102
102
Prospect Heights
$699,000
2
2
1
1,600
Condo
286 14th Street
286 14th Street,
Park Slope
$696,500
4
2.5
11
1,998
Townhouse

333 East 53rd Street

333 East 53rd Street, 3F

3F
Midtown East
$693,000
1
1
3
N/A
Co-op
476 Sterling Place
476 Sterling Place, 202
202
Crown Heights
$690,000
2
1
4
993
Condo
54 East 3rd Street
54 East 3rd Street,
Greenwood
$685,000
2
2
7
N/A
Townhouse
346 Coney Island Avenue
346 Coney Island Avenue, 305
305
Windsor Terrace
$683,000
1
2
2
901
Condo

376 Bergen Street

376 Bergen Street, 2R

2R
Park Slope
$679,000
2
1
4
660
Co-op
302 5th Avenue
302 5th Avenue, 3F
3F
Park Slope
$675,000
2.5
1
5.5
N/A
Co-op
92 Prospect Park West
92 Prospect Park West, 2A
2A
Park Slope
$675,000
2
1
3
850
Co-op
163 Fenimore Street
163 Fenimore Street,
Lefferts Gardens
$671,000
3
2.5
7
1,996
Townhouse
85 Hudson Avenue
85 Hudson Avenue, 1B
1B
DUMBO/Vinegar Hill
$668,000
1
1.5
4
1,040
Condo

128 Willow Street

128 Willow Street, 4F

4F
Brooklyn Heights
$665,000
2
1
4
N/A
Co-op
394 Lincoln Place
394 Lincoln Place, D1
D1
Prospect Heights
$660,000
2
2
4
850
Co-op
202 Saint Marks Avenue
202 Saint Marks Avenue, 1
1
Prospect Heights
$655,000
2
1
4
N/A
Co-op
100 Gold Street
100 Gold Street, 3R
3R
DUMBO/Vinegar Hill
$655,000
1
1
3
702
Condo

137 Joralemon

137 Joralemon ,

Brooklyn Heights
$655,000
2
2
N/A
N/A
N/A
156 Sackett Street
156 Sackett Street, 3C
3C
Carroll Gardens
$652,500
2
1
4
800
Condo
137 Joralemon Street
137 Joralemon Street, 7
7
Brooklyn Heights
$650,000
3
2
6
N/A
Co-op
210 Congress Street
210 Congress Street, 6D
6D
Cobble Hill
$645,000
1
1
3
N/A
Co-op
323 2nd Street
323 2nd Street, 1L
1L
Park Slope
$644,000
2
2
4
1,000
Condo
85 Hudson Avenue
85 Hudson Avenue, 1A
1A
DUMBO/Vinegar Hill
$640,000
1
1
4
1,007
Condo
363 7th Street
363 7th Street, 4L
4L
Park Slope
N/A
2
1
4
900
Co-op

556 State Street

556 State Street, 2D-S

2D-S
Boerum Hill
$638,000
2
2
4
974
Condo
32 Willow Place
32 Willow Place, 9
9
Brooklyn Heights
$637,000
2
1
4
900
Co-op
302 5th Avenue
302 5th Avenue, 1F
1F
Park Slope
$637,000
1.5
2
5
N/A
Co-op
173 Beard Street
173 Beard Street,
Red Hook
$635,000
3
2
7
731
Townhouse
121 Pacific Street
121 Pacific Street, A4E
A4E
Cobble Hill
$635,000
1
1
3
635
Co-op
309 Garfield Place
309 Garfield Place, 2
2
Park Slope
$625,000
2
2
4
N/A
Co-op
100 Gold Street
100 Gold Street, 1R
1R
DUMBO/Vinegar Hill
$625,000
1.5
1.5
3
1,029
Condo
230 Park Place
230 Park Place, 3D
3D
Prospect Heights
$625,000
1
1
4
990
Co-op
42-22 Ketcham Street
42-22 Ketcham Street, E22
E22
Elmhurst
$625,000
2
2
3.5
N/A
Co-op
143 McDonald Avenue
143 McDonald Avenue, 1D
1D
Windsor Terrace
$620,000
3
2.5
6
1,797
Condo
363 7th Street
363 7th Street, 3L
3L
Park Slope
$619,000
2
1
4
N/A
Co-op

7401 Shore Road

7401 Shore Road, 6D

6D
Bay Ridge
$613,000
2
2
5
N/A
Co-op
781 Union Street
781 Union Street, 4F
4F
Park Slope
$612,500
1
1
2
N/A
Co-op
90 8th Avenue
90 8th Avenue, 8C
8C
Park Slope
$610,000
2
1
4.5
N/A
Co-op
29 Tompkins Place
29 Tompkins Place, 4
4
Cobble Hill
$610,000
1
1
3
N/A
Co-op

76 State Street

76 State Street, 4

4
Brooklyn Heights
$600,000
2
1
4
N/A
Co-op

24 6th Avenue

24 6th Avenue, 202

202
Prospect Heights
$600,000
2
2
3
N/A
Condo

134 Lincoln Place

134 Lincoln Place, 4

4
Park Slope
$599,000
2
1
4
753
Co-op
321 23rd Street
321 23rd Street, 3D
3D
Greenwood
$599,000
1.5
1.5
3
685
Condo

29 Tompkins Place

29 Tompkins Place, 4

4
Cobble Hill
$596,730
1
1
3
N/A
Co-op
20 Plaza Street East
20 Plaza Street East, B6
B6
Prospect Heights
$575,000
1
1
3.5
N/A
Co-op
436 Sterling Place
436 Sterling Place, 4
4
Prospect Heights
$569,000
3
1
5
N/A
Co-op
279 Prospect Avenue
279 Prospect Avenue, 2A
2A
Greenwood
$563,500
2
2
4
1,000
Condo
492 Henry Street
492 Henry Street, 3H
3H
Carroll Gardens
$561,000
2
2
4
N/A
Condo
150 Ocean Parkway
150 Ocean Parkway, 4D
4D
Windsor Terrace
$560,000
2
2
3
950
Condo
156 Sackett Street
156 Sackett Street, 2B
2B
Carroll Gardens
$555,000
1
1
3
740
Condo

916 Union Street

916 Union Street, 6D

6D
Park Slope
$555,000
1
1
4
N/A
Co-op
346 Coney Island Avenue
346 Coney Island Avenue, 906
906
Windsor Terrace
$540,000
2
2
4
1,150
Condo
580 Sterling Place
580 Sterling Place, 2B
2B
Crown Heights
$540,000
Studio
1
2
575
Condo
363 7th Street
363 7th Street, 4L
4L
Park Slope
$539,000
2
1
4
900
Co-op

264 6th Avenue

264 6th Avenue, 4K

4K
Park Slope
$535,000
1
1
3
600
Co-op
156 Sackett Street
156 Sackett Street, 5C
5C
Carroll Gardens
$530,000
2
1
5
N/A
Condo
132 State Street
132 State Street, 4
4
Brooklyn Heights
$529,000
2
1
5
N/A
Co-op
111 Hicks Street
111 Hicks Street, 4F
4F
Brooklyn Heights
$527,515
2
1
5
1,320
Co-op
200 East 24th Street
200 East 24th Street, 602
602
Kips Bay
$527,500
1
1
3.5
800
Co-op
394 Lincoln Place
394 Lincoln Place, D2
D2
Prospect Heights
$526,000
1
1
3
N/A
Co-op
24 Monroe Place
24 Monroe Place, 6B
6B
Brooklyn Heights
$525,000
1
1
3
N/A
Co-op
85 Hudson Avenue
85 Hudson Avenue, 4A
4A
DUMBO/Vinegar Hill
$524,000
1
1
3
816
Condo
85 Hudson Avenue
85 Hudson Avenue, 4B
4B
DUMBO/Vinegar Hill
$524,000
1
1
3
816
Condo
255 Eastern Parkway
255 Eastern Parkway, A10
A10
Crown Heights
$520,000
2
1
4
964
Condo
102 Prospect Park West
102 Prospect Park West, 1
1
Park Slope
$515,000
1
1
3
N/A
Co-op
394 Lincoln Place
394 Lincoln Place, A2
A2
Prospect Heights
$515,000
3
1.5
5
N/A
Co-op
255 Eastern Parkway
255 Eastern Parkway, E10
E10
Crown Heights
$515,000
2
1
4
1,001
Condo
135 Willow Street
135 Willow Street, 204
204
Brooklyn Heights
$512,500
1
1
3
N/A
Co-op
351 21st Street
351 21st Street, 3R
3R
Greenwood
$512,000
2
1
3
N/A
Condo
85 Hudson Avenue
85 Hudson Avenue, 3A
3A
DUMBO/Vinegar Hill
$506,000
1
1
3
816
Condo
85 Hudson Avenue
85 Hudson Avenue, 3B
3B
DUMBO/Vinegar Hill
$506,000
1
1
3
816
Condo
161 Remsen Street
161 Remsen Street, N/A
Brooklyn Heights
$500,000
3
2
6
1,125
Co-op
60 Pineapple Street
60 Pineapple Street, 3C
3C
Brooklyn Heights
$500,000
Studio
1
4
1,295
Co-op
363 Henry Street
363 Henry Street, 1
1
Cobble Hill
$499,000
2
2
4
1,400
Co-op

363 Henry Street

363 Henry Street ,

Cobble Hill
$499,000
2
2
N/A
N/A
Townhouse
100 Gold Street
100 Gold Street, 4R
4R
DUMBO/Vinegar Hill
$490,000
1
1
3
702
Condo
525 Ocean Parkway
525 Ocean Parkway, 6B
6B
Kensington
$490,000
3
2
5
1,225
Co-op
296 Garfield Place
296 Garfield Place, 1st flr
1st flr
Park Slope
$489,000
1.5
1
4
1,200
Co-op
404 6th Avenue
404 6th Avenue, 4R
4R
Park Slope
$489,000
3
1
6
1,350
Co-op
121 Pacific Street
121 Pacific Street, P1B
P1B
Cobble Hill
$489,000
1
1.5
2.5
N/A
Co-op
781 Union Street
781 Union Street, 2F
2F
Park Slope
$487,000
1
1
2
N/A
Co-op
85 Hudson Avenue
85 Hudson Avenue, 2A
2A
DUMBO/Vinegar Hill
$486,600
1
1
3
816
Condo
85 Hudson Avenue
85 Hudson Avenue, 2B
2B
DUMBO/Vinegar Hill
$486,600
1
1
3
816
Condo
121 Pacific Street
121 Pacific Street, A4F
A4F
Cobble Hill
$485,000
1
1.5
3
730
Co-op
251 Pacific Street
251 Pacific Street, 16
16
Boerum Hill
$485,000
2
1
5
750
Co-op

310 Beverley Road

310 Beverley Road, 5F

5F
Kensington
$481,000
1
1
3.5
900
Co-op
121 Pacific Street
121 Pacific Street, A4H
A4H
Cobble Hill
$480,000
1
1.5
3
815
Co-op
121 Pacific Street
121 Pacific Street, A4A
A4A
Cobble Hill
$479,000
1
1.5
3.5
800
Co-op
394 Lincoln Place
394 Lincoln Place, B1
B1
Prospect Heights
$475,000
2
2
4
N/A
Co-op
121 Pacific Street
121 Pacific Street, A2B
A2B
Cobble Hill
$475,000
1
1
3
625
Co-op
147 South Oxford Street
147 South Oxford Street, 1B
1B
Fort Greene
$475,000
2
1.5
4
N/A
Co-op
394 Lincoln Place
394 Lincoln Place, C6
C6
Prospect Heights
$475,000
1
1
3
N/A
Co-op
251 Pacific Street
251 Pacific Street, 7
7
Boerum Hill
$470,000
2
1
3
N/A
Co-op
394 Lincoln Place
394 Lincoln Place, C3
C3
Prospect Heights
$470,000
2
1
4
N/A
Co-op
1401 Ocean Avenue
1401 Ocean Avenue, 8K
8K
Midwood
$470,000
2
2
5
1,300
Co-op
315 20th Street
315 20th Street, 2C
2C
Park Slope
$467,500
1
1
3
780
Condo
376 President Street
376 President Street, 1G
1G
Carroll Gardens
$465,000
2
1
4
968
Condo
100 Gold Street
100 Gold Street, 3R
3R
DUMBO/Vinegar Hill
$465,000
1
1
3
702
Condo
90 8th Avenue
90 8th Avenue, 9E
9E
Park Slope
$464,280
1
1
3
674
Co-op
230 Park Place
230 Park Place, 5N
5N
Prospect Heights
$460,500
1
1
4
N/A
Co-op
511 12th Street
511 12th Street, 4R
4R
Park Slope
$452,000
1
1
3
700
Co-op
445 Waverly Avenue
445 Waverly Avenue,
Clinton Hill
$450,000
N/A
N/A
N/A
N/A
Townhouse
24 6th Avenue
24 6th Avenue, 404
404
Prospect Heights
$450,000
1
1
1
899
Condo
135 Prospect Park West
135 Prospect Park West, 22B
22B
Park Slope
$450,000
1
1
2
N/A
Co-op

210 Congress Street

210 Congress Street, 6D

6D
Cobble Hill
$450,000
1
1
3
N/A
Co-op

175 Diamond Street

175 Diamond Street, 4N

4N
Greenpoint
$439,000
1
1
3
634
Condo
156 Sackett Street
156 Sackett Street, 3D
3D
Carroll Gardens
$438,000
1
1
3
724
Condo
100 Gold Street
100 Gold Street, 4F
4F
DUMBO/Vinegar Hill
$436,000
1
1
3
700
Condo

230 Park Place

230 Park Place, 5C

5C
Prospect Heights
$435,000
Studio
1
2
N/A
Co-op
376 President Street
376 President Street, 1E
1E
Carroll Gardens
$433,500
2
2
4.5
1,115
Condo
150 Joralemon Street
150 Joralemon Street, 9C
9C
Brooklyn Heights
$430,000
2
1.5
4
N/A
Co-op

394 Prospect Avenue

394 Prospect Avenue, 1R

1R
Park Slope
$430,000
2
1.5
4
850
Condo
150 Joralemon Street
150 Joralemon Street, 9B
9B
Brooklyn Heights
$430,000
2
1
5
807
Co-op
121 Pacific Street
121 Pacific Street, A2B
A2B
Cobble Hill
N/A
1
1
3
625
Co-op
200 East 24th Street
200 East 24th Street, 603
603
Kips Bay
$430,000
1
1
3
700
Co-op
100 Gold Street
100 Gold Street, 2F
2F
DUMBO/Vinegar Hill
$429,000
1
1
3
700
Condo

253 Henry Street

253 Henry Street ,

Brooklyn Heights
$429,000
2
1
N/A
N/A
Townhouse

295 Saint Johns Place

295 Saint Johns Place, 6B

6B
Prospect Heights
$428,000
3
2
6
1,425
Co-op
60 Court Street
60 Court Street, 5F
5F
Brooklyn Heights
$427,000
2
1
4.5
N/A
Condo
346 Coney Island Avenue
346 Coney Island Avenue, 101
101
Windsor Terrace
$427,000
1
1
2
857
Condo
88 Prospect Park West
88 Prospect Park West, 4D
4D
Prospect Park South
$426,000
2
1
4
750
Co-op
76 Remsen Street
76 Remsen Street, 6B
6B
Brooklyn Heights
$425,000
2
1
4
880
Co-op
410 West 24th Street
410 West 24th Street, 2M
2M
Chelsea/Hudson Yards
$425,000
1
1
3
800
Co-op

57 Montague Street

57 Montague Street, 2F

2F
Brooklyn Heights
$421,888
Studio
1
2
N/A
Co-op
11 Lincoln Place
11 Lincoln Place, 1R
1R
Park Slope
$420,000
2
1.5
6
N/A
Co-op
150 Joralemon Street
150 Joralemon Street, 7C
7C
Brooklyn Heights
$420,000
2
1.5
4
N/A
Co-op
376 President Street
376 President Street, 4H
4H
Carroll Gardens
$419,000
1
1.5
4
850
Condo
394 Lincoln Place
394 Lincoln Place, D1
D1
Prospect Heights
$419,000
2
2
4
850
Co-op
251 Pacific Street
251 Pacific Street, 24
24
Boerum Hill
$417,000
2
1
4
N/A
Co-op
689 Myrtle Avenue
689 Myrtle Avenue, 4e
4e
Bedford-Stuyvesant
$417,000
1.5
1
3.5
1,000
Condo
156 Sackett Street
156 Sackett Street, 6A
6A
Carroll Gardens
$415,000
1
1
3
695
Condo
200 East 24th Street
200 East 24th Street, 401
401
Kips Bay
$415,000
Studio
1
2.5
500
Co-op
346 Coney Island Avenue
346 Coney Island Avenue, 101
101
Windsor Terrace
$409,000
1
1
2
857
Condo
176 Sterling Place
176 Sterling Place, 2L
2L
Park Slope
$405,000
2
1
4
1,000
Co-op
279 Sterling Place
279 Sterling Place, 3D
3D
Prospect Heights
$405,000
Studio
1
1
590
Co-op
150 Joralemon Street
150 Joralemon Street, 5C
5C
Brooklyn Heights
$400,000
2
1.5
4
N/A
Co-op
253 Henry Street
253 Henry Street, N/A
Brooklyn Heights
$399,000
2
1
4
900
Condo
363 Henry Street
363 Henry Street, 3
3
Cobble Hill
$399,000
2
1
4
N/A
Co-op
62 Pierrepont Street
62 Pierrepont Street, 3D
3D
Brooklyn Heights
$399,000
2
1
4
N/A
Co-op

146 Amity Street

146 Amity Street, 5

5
Cobble Hill
$399,000
2
1.5
4
850
Co-op
137 Joralemon Street
137 Joralemon Street, 5
5
Brooklyn Heights
$399,000
1.5
1
4
840
Co-op
474 81st Street
474 81st Street,
Bay Ridge
$399,000
3
3
6
N/A
Townhouse
394 Lincoln Place
394 Lincoln Place, B4
B4
Prospect Heights
$399,000
2
1
4
1,000
Co-op
394 Lincoln Place
394 Lincoln Place, D4
D4
Prospect Heights
$399,000
2
1
4
1,000
Co-op
251 Pacific Street
251 Pacific Street, 22
22
Boerum Hill
$399,000
2
1
3
700
Co-op
100 Gold Street
100 Gold Street, 1F
1F
DUMBO/Vinegar Hill
$399,000
Studio
1
2
807
Condo
302 5th Avenue
302 5th Avenue, 1F
1F
Park Slope
$397,000
1.5
2
5
N/A
Co-op
26 8th Avenue
26 8th Avenue, 4
4
Park Slope
$395,000
2
2
5
1,480
Co-op
525 Ocean Parkway
525 Ocean Parkway, 1K
1K
Kensington
$395,000
2
1
4
1,000
Co-op
406 7th Avenue
406 7th Avenue, 3F
3F
Park Slope
$394,000
1
1
3
630
Co-op
150 Joralemon Street
150 Joralemon Street, 11B
11B
Brooklyn Heights
$391,000
2
1
4
N/A
Co-op
279 Sterling Place
279 Sterling Place, 3D
3D
Prospect Heights
$389,000
Studio
1
1
590
Co-op
251 Pacific Street
251 Pacific Street, 12A
12A
Boerum Hill
$389,000
1
1
2
N/A
Co-op
189 Schermerhorn Street
189 Schermerhorn Street, 19D
19D
Downtown Brooklyn
$386,000
1
1
3
606
Condo
56 Garden Place
56 Garden Place, 2
2
Brooklyn Heights
$385,000
2
1
4
800
Co-op

323 2nd Street

323 2nd Street, 4R

4R
Park Slope
$385,000
2
1
3
618
Condo

323 2nd Street

323 2nd Street, 4L

4L
Park Slope
$385,000
2
1
3
610
Condo
156 Sackett Street
156 Sackett Street, 2D
2D
Carroll Gardens
$385,000
1
1
3
724
Condo

425 14th Street

425 14th Street, d3

d3
Park Slope
$385,000
1
1
3
650
Condo
490 3rd Street
490 3rd Street, 3
3
Park Slope
$379,000
2
1
4
N/A
Co-op
310 Windsor Place
310 Windsor Place, 4
4
Windsor Terrace
$375,000
2
1
6
1,300
Co-op
140 8th Avenue
140 8th Avenue, 6M
6M
Park Slope
$375,000
2
1
4.5
N/A
Co-op
394 Lincoln Place
394 Lincoln Place, A1
A1
Prospect Heights
$375,000
2
1.5
4
N/A
Co-op

4606 6th Avenue

4606 6th Avenue, 4R

4R
Sunset Park
$360,000
1
1
3
619
Condo
130 Saint Marks Avenue
130 Saint Marks Avenue, 1R 2
1R 2
Park Slope
$359,000
2
2
4
N/A
Condo
55 Hicks Street
55 Hicks Street, 26
26
Brooklyn Heights
$355,000
1
1
3
N/A
Co-op

4610 6th Avenue

4610 6th Avenue, 4R

4R
Sunset Park
$350,000
1
1
3
615
Condo
386 Warren Street
386 Warren Street, 2L
2L
Boerum Hill
$350,000
1
1
3
554
Condo

60 Court Street

60 Court Street, 5F

5F
Brooklyn Heights
$350,000
2
1
4.5
N/A
Condo

394 Prospect Avenue

394 Prospect Avenue, 1F

1F
Park Slope
$349,000
1
1.5
3
694
Condo
57 Montague Street
57 Montague Street, 4K
4K
Brooklyn Heights
$345,000
Studio
1
1
455
Co-op
121 Pacific Street
121 Pacific Street, A4F
A4F
Cobble Hill
$341,000
1
1.5
3
730
Co-op
394 Lincoln Place
394 Lincoln Place, D2
D2
Prospect Heights
$340,000
1
1
3
N/A
Co-op
220 Berkeley Place
220 Berkeley Place, 2E
2E
Park Slope
$339,000
Studio
1
2
N/A
Co-op
154 Bergen Street
154 Bergen Street, 2
2
Boerum Hill
$335,000
2
1
4
N/A
Co-op
580 Sterling Place
580 Sterling Place, 2A
2A
Crown Heights
$335,000
Studio
1
2
552
Condo
394 Lincoln Place
394 Lincoln Place, C5
C5
Prospect Heights
N/A
1
1
3
N/A
Co-op
121 Pacific Street
121 Pacific Street, A4C
A4C
Cobble Hill
$329,000
1
1
3
700
Co-op
57 3rd Street
57 3rd Street, 3
3
Carroll Gardens
$325,000
1
2
7
1,700
Co-op
156 Sackett Street
156 Sackett Street, 6B
6B
Carroll Gardens
$325,000
2
1
4
907
Condo
394 Lincoln Place
394 Lincoln Place, C6
C6
Prospect Heights
$325,000
1
1
3
N/A
Co-op
135 Prospect Park West
135 Prospect Park West, 22B
22B
Park Slope
$323,000
1
1
2
N/A
Co-op