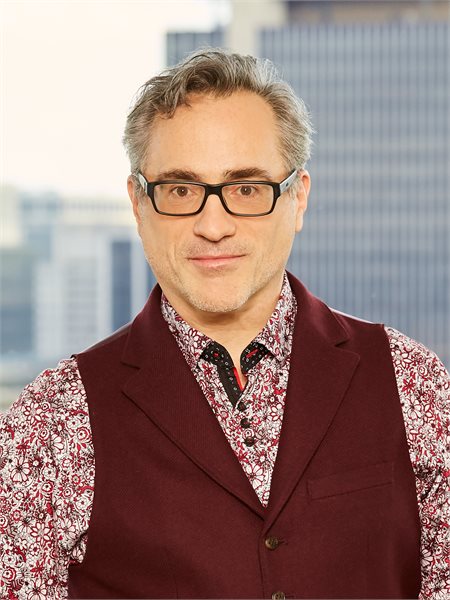 Paul Cole
Licensed Associate RE Broker
Licensed as Paul Cole
888 Seventh Avenue New York, NY 10106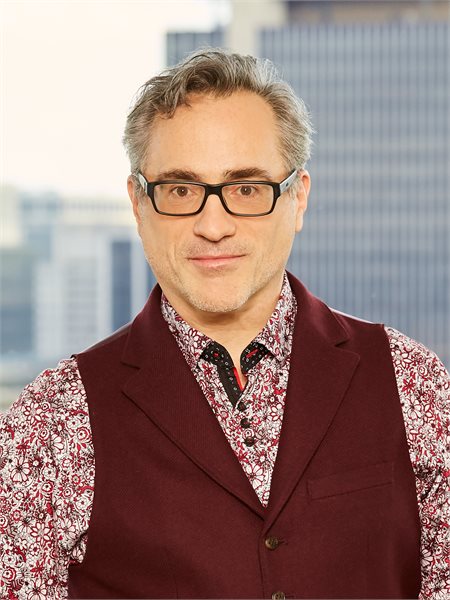 Paul Cole
Licensed Associate RE Broker
Licensed as Paul Cole
888 Seventh Avenue New York, NY 10106
| Address | Unit | Neighborhood | Price | Beds | Baths | Rooms | Approx Sq. Ft. | Type |
| --- | --- | --- | --- | --- | --- | --- | --- | --- |
| 150 Central Park South | 702/703 | Central Park South | $3,250,000 | 2 | 2 | 4 | 1,425 | Co-op |
| 28 Jackson Place | N/A | Park Slope | $2,150,000 | 4 | 3 | 10 | 2,040 | Townhouse |
| 528 West 111th Street | 27 | Morningside Heights | $1,870,000 | 3 | 2 | 7 | N/A | Co-op |
| 406 West 45th Street | 2C | Clinton | $1,750,000 | 2 | 2 | 4.5 | 1,207 | Condo |
| 50 Lexington Avenue | 23E | Gramercy | $1,650,000 | 2 | 2.5 | 4.5 | 1,265 | Condo/Co-op |
| 410 Central Park West | 14A | Upper West Side | $1,625,000 | 2 | 1.5 | 4.5 | 1,200 | Co-op |
| 250 East 54th Street | 8F | Midtown East | $1,550,000 | 2 | 2 | 4 | 1,253 | Condo |
| 100 West 119th Street | 2B | Harlem | $1,500,000 | 2 | 2 | 4 | 1,166 | Condo |
| 222 East 24th Street | 2A | Murray Hill | $1,400,000 | 2 | 2 | 5.5 | 1,575 | Co-op |
| 779 Riverside Drive | C33 | Washington Heights | $1,325,000 | 3 | 2 | 6 | 1,799 | Condo |
| 531 MAIN ST | 1116 | Roosevelt Island | $1,260,000 | 3 | 2.5 | 6 | 1,777 | Co-op |
| 77 Seventh Avenue | 10N | Chelsea/Hudson Yards | $1,225,000 | 1 | 1 | 3 | 930 | Co-op |
| 350 CABRINI BOULEVARD | 6A/6B | Washington Heights | $1,215,000 | 4 | 3 | 8 | 1,950 | Co-op |
| 193 Second Avenue | 5 | East Village | $1,200,000 | 2 | 1 | 5 | 1,025 | Co-op |
| 235 East 55th Street | 38C | Midtown East | $1,200,000 | 1 | 1.5 | 4 | 860 | Condo |
| 310 West 85th Street | 3D | Upper West Side | $1,170,000 | 2 | 1.5 | 4 | N/A | Co-op |
| 159-34 RIVERSIDE DRIVE WEST | 6B | Washington Heights | $1,150,000 | 2 | 2 | 5 | N/A | Co-op |
| 350 CABRINI BOULEVARD | 8G | Washington Heights | $1,150,000 | 3 | 2 | 6 | N/A | Co-op |
| 736 West 186th Street | 7CD | Washington Heights | $1,130,000 | 4 | 3 | 7 | 2,100 | Co-op |
| 340 East 80th Street | 12E | Upper East Side | $1,130,000 | 2 | 2 | 4 | N/A | Co-op |
| 350 CABRINI BOULEVARD | 6D | Washington Heights | $1,127,500 | 3 | 2.5 | 5.5 | 1,660 | Co-op |
| 200 CABRINI BOULEVARD | 66 | Washington Heights | $1,100,000 | 3 | 2 | 5.5 | 1,300 | Co-op |
| 159-34 RIVERSIDE DRIVE WEST | 7B | Washington Heights | $1,070,000 | 2 | 2 | 5 | 1,275 | Co-op |
| 120 Riverside Blvd | 9W | Upper West Side | $1,055,000 | 1 | 1 | 3 | 874 | Condo |
| 159-34 RIVERSIDE DRIVE WEST | 2B | Washington Heights | $1,050,000 | 2 | 2 | 5 | 1,275 | Co-op |
| 250 CABRINI BOULEVARD | 9H | Washington Heights | $1,035,000 | 3 | 2 | 5.5 | N/A | Co-op |
| 125 CABRINI BOULEVARD | N/A | Washington Heights | N/A | 3 | 2 | 6.5 | 1,650 | Co-op |
| 159-34 RIVERSIDE DRIVE WEST | 7B | Washington Heights | $999,000 | 2 | 2 | 4.5 | 1,275 | Co-op |
| 158-18 RIVERSIDE DRIVE WEST | 4L | Washington Heights | $999,000 | 2 | 2 | 4.5 | 1,260 | Co-op |
| 779 Riverside Drive | A32 | Washington Heights | $995,000 | 3 | 2 | 5 | 1,711 | Condo |
| 135 East 83rd Street | 10D | Upper East Side | $986,000 | 1 | 1.5 | 3 | 1,055 | Co-op |
| 160 CABRINI BOULEVARD | 86 | Washington Heights | $976,000 | 2 | 2 | 5 | 1,264 | Co-op |
| 736 West 186th Street | 7CD | Washington Heights | $975,000 | 4 | 3 | 7 | 2,100 | Co-op |
| 420 Riverside Drive | 1D | Morningside Heights | $945,000 | 2 | 1.5 | 4.5 | N/A | Co-op |
| 313 West 143rd Street | 5A | Harlem | $915,000 | 3 | 2 | 7 | 1,650 | Condo |
| 720 FORT WASHINGTON AVE | 4B | Washington Heights | $906,000 | 2 | 2 | 4.5 | 1,200 | Co-op |
| 790 Riverside Drive | 1J | Washington Heights | $905,000 | 2 | 1 | 6 | 1,500 | Co-op |
| 860 West 181st Street | 32 | Washington Heights | $899,000 | 3 | 1 | 5 | N/A | Co-op |
| 175 East 74th Street | 11E | Upper East Side | $882,000 | 1 | 1 | 3.5 | 910 | Co-op |
| 779 Riverside Drive | A51 | Washington Heights | $865,000 | 2 | 1 | 4 | 1,083 | Condo |
| 250 CABRINI BOULEVARD | 5D | Washington Heights | $865,000 | 2 | 2 | 4.5 | N/A | Co-op |
| 159-34 RIVERSIDE DRIVE WEST | 6B | Washington Heights | $865,000 | 2 | 2 | 5 | N/A | Co-op |
| 116 PINEHURST AVE | G12 | Washington Heights | $865,000 | 2 | 1 | 5.5 | 1,350 | Co-op |
| 160 CABRINI BOULEVARD | 38 | Washington Heights | $860,000 | 2 | 1 | 4.5 | 1,010 | Co-op |
| 420 East 64th Street | E10E | Upper East Side | $847,000 | 1 | 1 | 3.5 | 845 | Condo/Co-op |
| 158-18 RIVERSIDE DRIVE WEST | 7J | Washington Heights | $840,000 | 2 | 1 | 4.5 | 1,010 | Co-op |
| 158-18 RIVERSIDE DRIVE WEST | 2E | Washington Heights | $830,000 | 2 | 2 | 4.5 | 1,270 | Co-op |
| 215 West 105th Street | 2A | Upper West Side | $825,000 | 2 | 1 | 4.5 | 915 | Co-op |
| 61 Jane Street | 8H | West Village | $810,000 | Studio | 1 | 3 | 585 | Co-op |
| 483 12th Street | 4L | Park Slope | $805,000 | 1.5 | 1 | 3.5 | N/A | Co-op |
| 330-40 HAVEN | 6HJ | Washington Heights | N/A | 3 | 2 | 5.5 | N/A | Co-op |
| 736 West 187th Street | 303 | Washington Heights | $800,000 | 3 | 2 | 5 | 1,374 | Condo |
| 77 PARK TERRACE EAST | D36/D37 | Inwood | $800,000 | 4 | 2 | 7.5 | 1,776 | Co-op |
| 340 CABRINI BOULEVARD | 201 | Washington Heights | $790,000 | 3 | 2 | 5 | 1,220 | Condo |
| 817 West End Avenue | 11E | Upper West Side | $785,000 | 1 | 1 | 3 | 685 | Condo |
| 720 FORT WASHINGTON AVE | 1V | Washington Heights | $775,030 | 2 | 2 | 4.5 | 1,400 | Co-op |
| 25 Sutton Place South | 16A | Sutton Area | $775,000 | 1 | 1.5 | 3 | N/A | Co-op |
| 720 FORT WASHINGTON AVE | 4S | Washington Heights | $770,000 | 2 | 2 | 6 | 1,300 | Co-op |
| 900 West 190th Street | 6F | Washington Heights | $770,000 | 2 | 1 | 4.5 | 1,000 | Co-op |
| 57 PARK TERRACE WEST | 4E | Inwood | $760,000 | 2 | 2 | 4.5 | 1,315 | Co-op |
| 350 CABRINI BOULEVARD | 7K | Washington Heights | $750,000 | 2 | 1.5 | 4.5 | 1,085 | Co-op |
| 3117 Broadway | 10 | Morningside Heights | $750,000 | 2 | 1 | 5.5 | 1,260 | Co-op |
| 250 CABRINI BOULEVARD | 4D | Washington Heights | $749,000 | 2 | 2 | 4.5 | 1,150 | Co-op |
| 159-00 RIVERSIDE DRIVE WEST | 3D | Washington Heights | $745,000 | 2 | 1 | 4.5 | 970 | Co-op |
| 720 FORT WASHINGTON AVE | B | Washington Heights | $740,000 | 2 | 2 | 4.5 | 1,200 | Co-op |
| 15 West 72nd Street | N/A | Upper West Side | N/A | 1 | 1 | 3 | 665 | Co-op |
| 50 PARK TERRACE EAST | 5C | Inwood | $735,000 | 2 | 2 | 4.5 | 1,300 | Co-op |
| 326 West 43rd Street | 5RE | Clinton | $725,000 | 2 | 1 | 4 | N/A | Co-op |
| 875 West 181st Street | 4B | Washington Heights | $715,000 | 2 | 1 | 5 | 1,040 | Co-op |
| 730 FORT WASHINGTON AVE | 4G | Washington Heights | $715,000 | 2 | 1 | 4.5 | 1,100 | Co-op |
| 250 CABRINI BOULEVARD | 8C | Washington Heights | $712,500 | 2 | 1 | 4.5 | 900 | Co-op |
| 326 West 43rd Street | 1RE | Clinton | $710,000 | 2 | 1 | 4 | N/A | Co-op |
| 158-18 RIVERSIDE DRIVE WEST | 5K | Washington Heights | $699,000 | 1 | 1 | 3.5 | 1,045 | Co-op |
| 180 CABRINI BOULEVARD | 87 | Washington Heights | $695,000 | 1 | 1 | 3.5 | 870 | Co-op |
| 447 Fort Washington Avenue | 54 | Washington Heights | $695,000 | 2 | 1 | 5 | 1,120 | Co-op |
| 300 West 145th Street | 7N | Harlem | $695,000 | 3 | 2 | 5 | 1,142 | Co-op |
| 140 CABRINI BOULEVARD | 92 | Washington Heights | $690,000 | 1 | 1 | 3.5 | 920 | Co-op |
| 447 Fort Washington Avenue | B | Washington Heights | $680,000 | 2 | 1 | 5.5 | 1,245 | Co-op |
| 350 CABRINI BOULEVARD | 3E | Washington Heights | $680,000 | 2 | 1.5 | 4.5 | 940 | Co-op |
| 350 CABRINI BOULEVARD | 4B | Washington Heights | $675,000 | 2 | 1 | 4 | N/A | Co-op |
| 326 West 43rd Street | 1FE | Clinton | $675,000 | 2 | 1 | 4.5 | N/A | Co-op |
| 24 BENNETT AVE | 62A | Washington Heights | $670,000 | 2 | 1 | 4.5 | 1,000 | Co-op |
| 790 Riverside Drive | 3F | Washington Heights | $665,000 | 1 | 1 | 3.5 | 1,000 | Co-op |
| 65 West 95th Street | 9D | Upper West Side | $665,000 | 1 | 1 | 3 | N/A | Co-op |
| 200 CABRINI BOULEVARD | 82 | Washington Heights | $662,500 | 1 | 1 | 3.5 | 920 | Co-op |
| 790 Riverside Drive | 11I | Washington Heights | $651,000 | 2 | 1 | 4 | 900 | Co-op |
| 575 Riverside Drive | 35 | Hamilton Heights | $650,000 | 2 | 1 | 4 | 950 | Co-op |
| 159-34 RIVERSIDE DRIVE WEST | 2H | Washington Heights | $650,000 | 2 | 1 | 4.5 | 975 | Co-op |
| 350 CABRINI BOULEVARD | 4E | Washington Heights | $650,000 | 2 | 1.5 | 4.5 | N/A | Co-op |
| 100 OVERLOOK TERRACE | 511 | Washington Heights | $650,000 | 2 | 1 | 4.5 | 950 | Co-op |
| 350 CABRINI BOULEVARD | 3B | Washington Heights | $649,000 | 2 | 1 | 4.5 | N/A | Co-op |
| 227 East 57th Street | 5D | Midtown East | $640,000 | 1 | N/A | 3.5 | 790 | Co-op |
| 360 CABRINI BOULEVARD | 3C | Washington Heights | $640,000 | 2 | 1 | 4.5 | N/A | Co-op |
| 350 CABRINI BOULEVARD | 3B | Washington Heights | $640,000 | 2 | 1 | 4.5 | N/A | Co-op |
| 91 PAYSON AVE | 7J | Inwood | $635,000 | 2 | 1 | 4.5 | 1,030 | Co-op |
| 579 West 215th Street | 10F | Inwood | $633,000 | 2 | 1.5 | 4.5 | N/A | Co-op |
| 91 PAYSON AVE | 4G | Inwood | $630,000 | 2 | 1 | 4.5 | 1,010 | Co-op |
| 101 West 12th Street | 2U | Greenwich Village | $627,500 | Studio | 1 | 2.5 | 600 | Co-op |
| 158-18 RIVERSIDE DRIVE WEST | 2F | Washington Heights | $620,000 | 2 | 1 | 4.5 | 1,040 | Co-op |
| 330 HAVEN AVE | 3G | Washington Heights | $618,000 | 2 | 1 | 4 | 850 | Co-op |
| 350 CABRINI BOULEVARD | 3E | Washington Heights | $615,000 | 2 | 1.5 | 4.5 | 940 | Co-op |
| 330 HAVEN AVE | 4L | Washington Heights | $615,000 | 2 | 1 | 4.5 | N/A | Co-op |
| 60 COOPER ST | N/A | Inwood | N/A | 3 | 2 | 5.5 | 1,250 | Co-op |
| 340 HAVEN AVE | 6P | Washington Heights | $610,000 | 2 | 1 | 4.5 | N/A | Co-op |
| 109 SEAMAN AVE | 3E | Inwood | $610,000 | 2 | 1 | 5 | 1,070 | Co-op |
| 420 Riverside Drive | 1D | Morningside Heights | $610,000 | 2 | 1.5 | 4.5 | N/A | Co-op |
| 326 West 43rd Street | 4FC | Clinton | $605,000 | 1 | 1 | 3.5 | N/A | Co-op |
| 860 West 181st Street | 28 | Washington Heights | $600,000 | 2 | 1 | 4 | 900 | Co-op |
| 158-18 RIVERSIDE DRIVE WEST | 7A | Washington Heights | $599,000 | 1 | 1 | 3.5 | 900 | Co-op |
| 17 CHITTENDEN AVE | 5A | Washington Heights | $596,346 | 1 | 1 | 3 | N/A | Co-op |
| 251 SEAMAN AVE | 6L | Inwood | $590,000 | 3 | 2 | 5.5 | 1,375 | Co-op |
| 875 West 181st Street | 4K | Washington Heights | $585,000 | 2 | 1 | 4 | 945 | Co-op |
| 221 West 148th Street | 4A | Harlem | $585,000 | 1 | 1 | 3 | 674 | Condo |
| 359 FT WASHINGTON AVE | 2E | Washington Heights | $585,000 | 2 | 1 | 4 | 900 | Co-op |
| 17 CHITTENDEN AVE | 6D | Washington Heights | $580,000 | 1 | 1 | 3.5 | 815 | Co-op |
| 579 West 215th Street | 10G | Inwood | $575,000 | 2 | 2 | 4.5 | N/A | Co-op |
| 875 West 181st Street | 5E | Washington Heights | $572,500 | 2 | 1 | 4 | N/A | Co-op |
| 687 West 204th Street | 1G | Inwood | $571,000 | 2 | 2 | 4 | N/A | Co-op |
| 109 SEAMAN AVE | 4E | Inwood | $570,000 | 2 | 1 | 5.5 | 1,070 | Co-op |
| 875 West 181st Street | 2K | Washington Heights | $569,000 | 2 | 1 | 4 | N/A | Co-op |
| 159-34 RIVERSIDE DRIVE WEST | 6F | Washington Heights | $566,500 | 1 | 1 | 3.5 | N/A | Co-op |
| 789 SAINT NICHOLAS AVE | 4 | Hamilton Heights | $565,000 | 2 | 1 | 4 | 990 | Condo |
| 159-34 RIVERSIDE DRIVE WEST | 1C | Washington Heights | $565,000 | 1 | 1 | 3.5 | 915 | Co-op |
| 109 SEAMAN AVE | 1H | Inwood | $550,000 | 2 | 1 | 5 | N/A | Co-op |
| 250 CABRINI BOULEVARD | 9E | Washington Heights | $550,000 | 1 | 1 | 3.5 | 765 | Co-op |
| 55 PARK TERRACE EAST | B60 | Inwood | $549,000 | 2 | 1 | 5 | 950 | Co-op |
| 62 PARK TERRACE WEST | A45 | Inwood | $549,000 | 2 | 1 | 4.5 | N/A | Co-op |
| 720 FORT WASHINGTON AVE | 6F | Washington Heights | $549,000 | 1 | 1 | 3.5 | 1,020 | Co-op |
| 250 CABRINI BOULEVARD | 3F | Washington Heights | $549,000 | 2 | 1 | 4 | N/A | Co-op |
| 790 Riverside Drive | 11K | Washington Heights | $548,000 | 2 | 1 | 5 | 1,000 | Co-op |
| 159-34 RIVERSIDE DRIVE WEST | 4H | Washington Heights | $545,000 | 1 | 1 | 3 | N/A | Co-op |
| 115 CABRINI BOULEVARD | C1 | Washington Heights | $540,000 | 1 | 1 | 3 | N/A | Co-op |
| 90 PARK TERRACE EAST | 4C | Inwood | $540,000 | 2 | 1 | 4.5 | N/A | Co-op |
| 17 CHITTENDEN AVE | 4A | Washington Heights | $539,000 | 1 | 1 | 3 | N/A | Co-op |
| 270 SEAMAN AVE | F8 | Inwood | $537,500 | 2 | 1 | 4 | 920 | Co-op |
| 19 Grace Court | 4D | Brooklyn Heights | $535,000 | 1 | 1 | 3 | N/A | Co-op |
| 330 HAVEN AVE | 5L | Washington Heights | $535,000 | 2 | 1 | 4.5 | N/A | Co-op |
| 57 PARK TERRACE WEST | 4B | Inwood | $534,000 | 2 | 1 | 4.5 | 950 | Co-op |
| 55 PARK TERRACE EAST | B72 | Inwood | $530,000 | 2 | 1 | 4.5 | N/A | Co-op |
| 720 FORT WASHINGTON AVE | 4Z | Washington Heights | $530,000 | 1 | 1 | 3.5 | 815 | Co-op |
| 100 PARK TERRACE WEST | 6A | Inwood | $530,000 | 2 | 1 | 4.5 | N/A | Co-op |
| 62 PARK TERRACE WEST | A-37 | Inwood | $530,000 | 2 | 1 | 5 | N/A | Co-op |
| 50 PARK TERRACE EAST | 2F | Inwood | $525,000 | 2 | 1 | 4.5 | 960 | Co-op |
| 17 CHITTENDEN AVE | 4D | Washington Heights | $522,246 | 1 | 1 | 3.5 | N/A | Co-op |
| 736 West 186th Street | 7B | Washington Heights | $520,000 | 1 | 1 | 3.5 | 950 | Co-op |
| 221 West 148th Street | 4B | Harlem | $520,000 | 1 | 1 | 3 | 674 | Condo |
| 20 Jane Street | 1B | West Village | $520,000 | Studio | 1 | 2 | 400 | Co-op |
| 250 CABRINI BOULEVARD | 9B | Washington Heights | $515,000 | 1 | 1 | 3 | N/A | Co-op |
| 300 West 145th Street | 6D | Harlem | $515,000 | 2 | 1.5 | 4 | N/A | Co-op |
| 350 CABRINI BOULEVARD | 2E | Washington Heights | $510,000 | 2 | 1.5 | 4.5 | 935 | Co-op |
| 221 West 148th Street | 4A | Harlem | $510,000 | 1 | 1 | 3 | 674 | Condo |
| 91 PAYSON AVE | N/A | Inwood | N/A | 2 | 1 | 4.5 | N/A | Co-op |
| 132 West 71st Street | 7 | Upper West Side | $510,000 | 1 | 1 | 3 | N/A | Co-op |
| 250 CABRINI BOULEVARD | 3B | Washington Heights | $510,000 | 1 | 1 | 3 | N/A | Co-op |
| 300 West 145th Street | 3S | Harlem | $505,000 | 3 | 2 | 5 | 1,169 | Co-op |
| 725 Riverside Drive | 11G | Hamilton Heights | $505,000 | 1 | 1 | 3 | 683 | Condo |
| 250 CABRINI BOULEVARD | 3E | Washington Heights | $505,000 | 1 | 1 | 3.5 | 765 | Co-op |
| 736 West 186th Street | 4B | Washington Heights | $500,000 | 1 | 1 | 3.5 | 950 | Co-op |
| 350 CABRINI BOULEVARD | 6E | Washington Heights | $499,000 | 1 | 1 | 3.5 | N/A | Co-op |
| 100 PARK TERRACE WEST | 5M | Inwood | $499,000 | 2 | 1 | 4.5 | N/A | Co-op |
| 250 CABRINI BOULEVARD | 7B | Washington Heights | $499,000 | 1 | 1 | 3 | N/A | Co-op |
| 143 BENNETT AVE | 3L | Washington Heights | $499,000 | 2 | 1 | 4.5 | 950 | Co-op |
| 330 HAVEN AVE | 3C | Washington Heights | $499,000 | 2 | 1 | 4.5 | 850 | Co-op |
| 790 Riverside Drive | 4K | Washington Heights | $499,000 | 2 | 1 | 5 | 1,000 | Co-op |
| 132 West 71st Street | 7 | Upper West Side | $499,000 | 1 | 1 | 3 | N/A | Co-op |
| 270 SEAMAN AVE | E7 | Inwood | $490,000 | 2 | 1 | 4.5 | 990 | Co-op |
| 70 PARK TERRACE EAST | 5J | Inwood | $490,000 | 2 | 1 | 4.5 | N/A | Co-op |
| 346 West 56th Street | 2B | Midtown West | $485,000 | 1 | 1 | 3 | 625 | Co-op |
| 225 East 76th Street | N/A | Upper East Side | N/A | 1 | 1 | 3.5 | 725 | Co-op |
| 790 Riverside Drive | N/A | Washington Heights | N/A | 1 | 1 | 3.5 | 900 | Co-op |
| 91 PAYSON AVE | 7F | Inwood | $476,000 | 1 | 1 | 3 | N/A | Co-op |
| 96 ARDEN ST | 4G | Inwood | $475,600 | 2 | 1 | 4.5 | 1,000 | Co-op |
| 158-18 RIVERSIDE DRIVE WEST | 2N | Washington Heights | $470,000 | 1 | 1 | 4 | 900 | Co-op |
| 269 BENNETT AVE | N/A | Washington Heights | $470,000 | 2 | 1 | 4 | 915 | Co-op |
| 159-34 RIVERSIDE DRIVE WEST | 7H | Washington Heights | $470,000 | 1 | 1 | 3 | N/A | Co-op |
| 350 CABRINI BOULEVARD | 7N | Washington Heights | $467,500 | 1 | 1 | 3.5 | N/A | Co-op |
| 25 INDIAN ROAD | 2H | Inwood | $465,000 | 1 | 1 | 3.5 | 900 | Co-op |
| 91 PAYSON AVE | 1H | Inwood | $465,000 | 1 | 1 | 3.5 | 980 | Co-op |
| 115 CABRINI BOULEVARD | B32 | Washington Heights | $465,000 | 1 | 1 | 3.5 | 875 | Co-op |
| 393 West 49th Street | 2M | Clinton | $450,000 | Studio | 1 | 2 | 372 | Condo |
| 96 ARDEN ST | 2G | Inwood | $450,000 | 2 | 1 | 4.5 | 1,000 | Co-op |
| 109 SEAMAN AVE | 5G | Inwood | $449,000 | 2 | 1 | 4 | 850 | Co-op |
| 95 Park Terrace East | 3E | Inwood | $440,000 | 1 | 1 | 3.5 | 805 | Co-op |
| 126 Riverside Drive | N/A | Upper West Side | N/A | 1 | 1 | 3 | 600 | Co-op |
| 330-40 HAVEN | 3P | Washington Heights | $440,000 | 2 | 1 | 4.5 | 900 | Co-op |
| 116 PINEHURST AVE | J55 | Washington Heights | $435,000 | 1 | 1 | 3.5 | 785 | Co-op |
| 509 West 122nd Street | 19 | Morningside Heights | $435,000 | 1 | 1 | 3 | N/A | Co-op |
| 875 West 181st Street | 3E | Washington Heights | $430,000 | 2 | 1 | 4 | 800 | Co-op |
| 120 BENNETT AVE | 6P | Washington Heights | $425,000 | 1 | 1 | 3.5 | 805 | Co-op |
| 875 West 181st Street | 5D | Washington Heights | $421,000 | 2 | 1 | 4 | N/A | Co-op |
| 158-18 RIVERSIDE DRIVE WEST | 2J | Washington Heights | $420,000 | 1 | 1 | 3.5 | N/A | Co-op |
| 250 CABRINI BOULEVARD | 3C | Washington Heights | $415,000 | 1 | 1 | 3 | 600 | Co-op |
| 270 SEAMAN AVE | B3 | Inwood | $410,000 | 1 | 1 | 3 | 715 | Co-op |
| 689 FORT WASHINGTON AVE | PH5 | Washington Heights | $410,000 | 1 | 1 | 3 | 625 | Co-op |
| 91 PAYSON AVE | 7F | Inwood | $409,000 | 1 | 1 | 3 | N/A | Co-op |
| 66 OVERLOOK TERRACE | 1D | Washington Heights | $407,000 | 1 | 1 | 3 | 870 | Co-op |
| 804 West 180th Street | 53 | Washington Heights | $402,000 | 2 | 1 | 4 | N/A | Co-op |
| 790 Riverside Drive | 11H | Washington Heights | $400,250 | Studio | 1 | 3 | 715 | Co-op |
| 115 PAYSON AVE | 5C | Inwood | $399,000 | 1 | 1 | 3.5 | N/A | Co-op |
| 91 PAYSON AVE | 5F | Inwood | $399,000 | 1 | 1 | 3 | 685 | Co-op |
| 45 PARK TERRACE WEST | 4E | Inwood | $399,000 | 1 | 1 | 3.5 | 780 | Co-op |
| 295 BENNETT AVE | 3D | Washington Heights | $395,000 | 1 | 1 | 2.5 | N/A | Co-op |
| 736 West 186th Street | 4J | Washington Heights | $395,000 | 1 | 1 | 3.5 | 850 | Co-op |
| 326 West 43rd Street | 2RE | Clinton | $389,000 | Studio | 1 | 2 | 484 | Co-op |
| 340 HAVEN AVE | 5N | Washington Heights | $387,500 | 1 | 1 | 3.5 | 685 | Co-op |
| 825 West 179th Street | 3E | Washington Heights | $379,000 | 2 | 1 | 4 | N/A | Co-op |
| 109 SEAMAN AVE | N/A | Inwood | N/A | 2 | 1 | 4 | 800 | Co-op |
| 100 PARK TERRACE WEST | 5M | Inwood | $372,500 | 2 | 1 | 4.5 | N/A | Co-op |
| 736 West 186th Street | 3J | Washington Heights | $370,000 | 1 | 1 | 3.5 | 850 | Co-op |
| 66 West 84th Street | 1A | Upper West Side | $370,000 | 1 | 1 | 2 | 500 | Co-op |
| 326 West 43rd Street | 3RE | Clinton | $367,000 | Studio | 1 | 2.5 | 450 | Co-op |
| 140 CABRINI BOULEVARD | 55 | Washington Heights | $365,000 | Studio | 1 | 2.5 | 605 | Co-op |
| 626 East 14th Street | 20 | East Village | $365,000 | Studio | 1 | 2.5 | N/A | Co-op |
| 159-34 RIVERSIDE DRIVE WEST | 3G | Washington Heights | $340,000 | Studio | 1 | 2.5 | 540 | Co-op |
| 340 HAVEN AVE | 3L | Washington Heights | $338,000 | 1 | 1 | 3 | 710 | Co-op |
| 60 COOPER ST | N/A | Inwood | N/A | 1 | 1 | 3.5 | 895 | Co-op |
| 90 PARK TERRACE EAST | 6A | Inwood | $330,000 | 1 | 1 | 3 | 655 | Co-op |
| 70 PARK TERRACE WEST | E30 | Inwood | $330,000 | 1 | 1 | 3.5 | 780 | Co-op |
| 330-40 HAVEN | N/A | Washington Heights | N/A | 1 | 1 | 3 | 710 | Co-op |
| 100 OVERLOOK TERRACE | 715 | Washington Heights | $320,000 | 1 | 1 | 3 | N/A | Co-op |
| 579 West 215th Street | 10E | Inwood | $317,000 | 1 | 1 | 3.5 | 725 | Co-op |
| 330 HAVEN AVE | 1P | Washington Heights | $315,000 | 1 | 1 | 3 | N/A | Co-op |
| 45 PARK TERRACE WEST | N/A | Inwood | N/A | 1 | 1 | 3.5 | 915 | Co-op |
| 120 CABRINI BOULEVARD | N/A | Washington Heights | N/A | Studio | 1 | 2.5 | 550 | Co-op |
| 24 BENNETT AVE | 53A | Washington Heights | $289,000 | 1 | 1 | 3.5 | N/A | Co-op |
| 834 Riverside Drive | 2E | Washington Heights | $286,000 | 1 | 1 | 3 | N/A | Co-op |
| 579 West 215th Street | N/A | Inwood | N/A | 1 | 1 | 3.5 | N/A | Co-op |
| 214 BRADHURST AVE | 4 | Harlem | $280,000 | 2 | 1 | 4 | 575 | Co-op |
| 96 ARDEN ST | 4H | Inwood | $275,000 | Studio | 1 | 2.5 | 535 | Co-op |
| 90 PARK TERRACE EAST | 2D | Inwood | $275,000 | 1 | 1 | 3.5 | N/A | Co-op |
| 251 SEAMAN AVE | 4G | Inwood | $270,000 | 1 | 1 | 3.5 | 712 | Co-op |
| 96 ARDEN ST | 2C | Inwood | $270,000 | Studio | 1 | 2.5 | 520 | Co-op |
| 143 BENNETT AVE | 1-O | Washington Heights | $265,000 | Studio | 1 | 2.5 | 610 | Co-op |
| 45 PARK TERRACE WEST | OB | Inwood | $265,000 | 1 | 1 | 3.5 | 935 | Co-op |
| 143 BENNETT AVE | 2O | Washington Heights | $262,000 | Studio | 1 | 2.5 | 600 | Co-op |
| 45 OVERLOOK TERRACE | 7J | Washington Heights | $230,000 | Studio | 1 | 2.5 | N/A | Co-op |
| 295 BENNETT AVE | N/A | Washington Heights | N/A | Studio | 1 | 3 | 450 | Co-op |
| 21-28 35th Street | 1G | Astoria | $220,000 | 1 | 1 | 3 | N/A | Co-op |
| 360 CABRINI BOULEVARD | 3-I | Washington Heights | $189,000 | Studio | 1 | 2.5 | N/A | Co-op |
| 96 ARDEN ST | N/A | Inwood | N/A | Studio | 1 | 2.5 | 500 | Co-op |
| 585 West 214th Street | 1A | Inwood | $165,250 | Studio | 1 | 2 | N/A | Co-op |
| 70 PARK TERRACE EAST | 3G | Inwood | $160,000 | Studio | 1 | 2 | 450 | Co-op |
| 270 SEAMAN AVE | E6 | Inwood | N/A | 2 | 1 | 4 | 965 | Co-op |
| 95 Park Terrace East | 6F | Inwood | N/A | 1 | 1 | 3 | N/A | Co-op |
| Address | Unit | Neighborhood | Price | Beds | Baths | Rooms | Approx Sq. Ft. | Type |
| --- | --- | --- | --- | --- | --- | --- | --- | --- |
| 449 West 50th Street | 2 | Clinton | $6,950 | 2 | 2.5 | 5 | 2,100 | Rental Building |
| 159-34 RIVERSIDE DRIVE WEST | 6E | Washington Heights | $4,200 | 2 | 2 | 4.5 | 1,400 | Co-op |
| 159-34 RIVERSIDE DRIVE WEST | 4FG | Washington Heights | $4,200 | 3 | 2 | 5.5 | 1,450 | Co-op |
| 779 Riverside Drive | A32 | Washington Heights | $4,000 | 3 | 2 | 5 | 1,711 | Condo |
| 215 West 105th Street | 2A | Upper West Side | $3,900 | 2 | 1 | 4.5 | 915 | Co-op |
| 215 West 105th Street | 2A | Upper West Side | $3,700 | 2 | 1 | 4.5 | 915 | Co-op |
| 159-34 RIVERSIDE DRIVE WEST | 5L | Washington Heights | $3,600 | 2 | 1 | 4.5 | 1,040 | Co-op |
| 158-18 RIVERSIDE DRIVE WEST | 6L | Washington Heights | $3,495 | 2 | 2 | 4 | 1,100 | Co-op |
| 1270 Fifth Avenue | 9C | Upper East Side | $3,400 | 2 | 1 | 4.5 | 950 | Co-op |
| 120 Second Avenue | 4C | East Village | $3,300 | 1 | 1 | 3 | 600 | Co-op |
| 159-34 RIVERSIDE DRIVE WEST | 1K | Washington Heights | $3,000 | 3 | 2 | 5 | 1,400 | Co-op |
| 159-34 RIVERSIDE DRIVE WEST | 2J | Washington Heights | $2,900 | 2 | 1 | 4.5 | N/A | Co-op |
| 779 Riverside Drive | C-41 | Washington Heights | $2,900 | 2 | 1 | 4 | N/A | Condo |
| 158-18 RIVERSIDE DRIVE WEST | 3B | Washington Heights | $2,850 | 2 | 1 | 4.5 | 1,060 | Co-op |
| 450 West 147th Street | 42 | Hamilton Heights | $2,800 | 2 | 1 | 4 | N/A | Co-op |
| 158-18 RIVERSIDE DRIVE WEST | 2F-50 | Washington Heights | $2,800 | 2 | 1 | 4.5 | 1,036 | Co-op |
| 159-34 RIVERSIDE DRIVE WEST | 6D | Washington Heights | $2,800 | 2 | 2 | 4.5 | 1,315 | Co-op |
| 779 Riverside Drive | C41 | Washington Heights | $2,800 | 1 | 1 | 3 | 819 | Condo |
| 779 Riverside Drive | C41 | Washington Heights | $2,750 | 1 | 1 | 3 | 819 | Condo |
| 158-18 RIVERSIDE DRIVE WEST | 5K | Washington Heights | $2,750 | 1 | 1 | 3.5 | 1,045 | Co-op |
| 159-34 RIVERSIDE DRIVE WEST | 6G-70 | Washington Heights | $2,700 | 1 | 1 | 3.5 | 950 | Co-op |
| 159-34 RIVERSIDE DRIVE WEST | 5D | Washington Heights | $2,700 | 2 | 2 | 4.5 | 1,315 | Co-op |
| 55 PARK TERRACE EAST | B74 | Inwood | $2,600 | 2 | 2 | 4 | N/A | Co-op |
| 159-34 RIVERSIDE DRIVE WEST | 3F | Washington Heights | $2,500 | 1 | 1 | 3.5 | N/A | Co-op |
| 70 HAVEN AVE | 6F | Washington Heights | $2,500 | 2 | 1 | 4.5 | 965 | Co-op |
| 111 West 113th Street | 6B | Harlem | $2,500 | 1 | 1 | 3 | 553 | Condo |
| 91 PAYSON AVE | 7J | Inwood | $2,500 | 2 | 1 | 4.5 | 1,030 | Co-op |
| 159-34 RIVERSIDE DRIVE WEST | 2C | Washington Heights | $2,400 | 2 | 1 | 4.5 | 935 | Co-op |
| 70 HAVEN AVE | 6F | Washington Heights | $2,400 | 2 | 1 | 4.5 | 965 | Co-op |
| 158-18 RIVERSIDE DRIVE WEST | 6H | Washington Heights | $2,400 | 1 | 1 | 3.5 | N/A | Co-op |
| 330 HAVEN AVE | 3C | Washington Heights | $2,400 | 2 | 1 | 4.5 | 850 | Co-op |
| 55 PARK TERRACE EAST | B74 | Inwood | $2,400 | 2 | 2 | 4 | N/A | Co-op |
| 159-00 RIVERSIDE DRIVE WEST | 6H | Washington Heights | $2,400 | 2 | 1 | 4.5 | 950 | Co-op |
| 859 Riverside Drive | 3 | Washington Heights | $2,400 | 2 | 1 | 4 | 750 | Rental Building |
| 159-34 RIVERSIDE DRIVE WEST | 6C | Washington Heights | $2,295 | 1 | 1 | 3.5 | N/A | Co-op |
| 159-34 RIVERSIDE DRIVE WEST | 2F | Washington Heights | $2,250 | 1 | 1 | 3.5 | 950 | Co-op |
| 159-34 RIVERSIDE DRIVE WEST | 1F | Washington Heights | $2,200 | 2 | 1 | 4.5 | 1,050 | Co-op |
| 622 West 114th Street | 23A | Morningside Heights | $2,200 | Studio | 1 | 2 | N/A | Co-op |
| 158-18 RIVERSIDE DRIVE WEST | 5H | Washington Heights | $2,200 | 1 | 1 | 3.5 | N/A | Co-op |
| 159-34 RIVERSIDE DRIVE WEST | 5L | Washington Heights | $1,995 | Studio | 1 | 2.5 | N/A | Co-op |
| 235 West 102nd Street | 4S | Upper West Side | $1,950 | Studio | 1 | 2 | 350 | Co-op |
| 4501 Broadway | 7E | Washington Heights | $1,900 | 1 | 1 | 2.5 | 550 | Co-op |
| 269 BENNETT AVE | 5D | Washington Heights | $1,825 | 1 | 1 | 3 | N/A | Co-op |
| 269 BENNETT AVE | 5D | Washington Heights | $1,795 | 1 | 1 | 3 | N/A | Co-op |
| 159-34 RIVERSIDE DRIVE WEST | 6L | Washington Heights | $1,795 | Studio | 1 | 2 | N/A | Co-op |
| 235 West 102nd Street | 4S | Upper West Side | N/A | Studio | 1 | 2 | 350 | Co-op |
| 159-34 RIVERSIDE DRIVE WEST | 1K | Washington Heights | $1,650 | Studio | 1 | 2 | 565 | Co-op |
| 57 PARK TERRACE WEST | 1C | Inwood | $1,600 | Studio | 1 | 2.5 | 500 | Co-op |
| 259 BENNETT AVE | 6H | Washington Heights | $1,500 | Studio | 1 | 1 | N/A | Co-op |
| 259 BENNETT AVE | 6H | Washington Heights | $1,500 | Studio | 1 | 1 | N/A | Co-op |
| 259 BENNETT AVE | 6H | Washington Heights | N/A | Studio | 1 | 1 | N/A | Co-op |
Education
Experience
32 Years in Real Estate
16 Years in Real Estate Finance
Awards
2017 Platinum Council
2016 West Side Sales Team of the Year
2016 Platinum Council
2015 West Side Sales Team of the Year
Memberships
Actors Equity Association
SAG-AFTRA
The Actors Fund
Broadway Cares, Equity Fights AIDS - Angel`s Circle
"
Dear Kelly and Paul, I would like to thank you both, and your team, for your superior support in selling my apartment. From the intelligence of your planning ideas to your consistent availability I felt I was in the best hands the whole way.
— Burton Kaplan, Seller
"
We were really happy that you are our brokers going into this, but after a few weeks of seeing other brokers we are ecstatic that you are working with us.
— Buyer
"
You guys are simply the best to work with period! Consummate professionals with a wicked sense of humor!
— Seller
"
Hello Kelly and Paul, It was a pleasure working with you both. Mike and I always felt well taken care of and we appreciated your support through the process. Thanks for selling our home and being their for us thru it all. You can place us in your list of very satisfied clients.
— Seller