Meet The Agents
Our independent agents are the reason we're the preferred residential real estate firm in the Hamptons, Shelter Island and the North Fork. They're connoisseurs of lifestyle. Purveyors of Happiness. They understand that it's not just about beds, baths and prices, it's about finding a home that reflects who you are and how you live.
Watch what makes them so exceptional
332
We are affiliated with 332 agents on the East End of Long Island
Southampton
Southampton is our largest office and is affiliated with 73 agents.
Montauk
Our Montauk office is a hop, skip and jump to the ocean...less than 1,000 feet north of the Atlantic Ocean.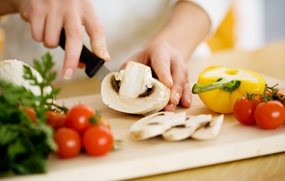 What we like:
Cooking
Cooking is the most popular hobby amongst all agents in the Hamptons, with 53 agents taking part.
Fashion Institute of Technology
The most popular alma mater among agents is Fashion Institute of Technology with 8 agents listing themselves as alumni.