Meet the Agents
What we like
1. Cooking
Cooking is the most popular hobby amongst all agents in New York City, with 240 agents taking part.
3. New York University
The most popular alma mater among agents is New York University with 80 agents listing themselves as alumni.
1384
We are affiliated with 1384 agents in New York City across 8 offices in Manhattan and 5 in Brooklyn.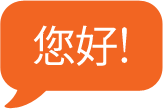 agents speak